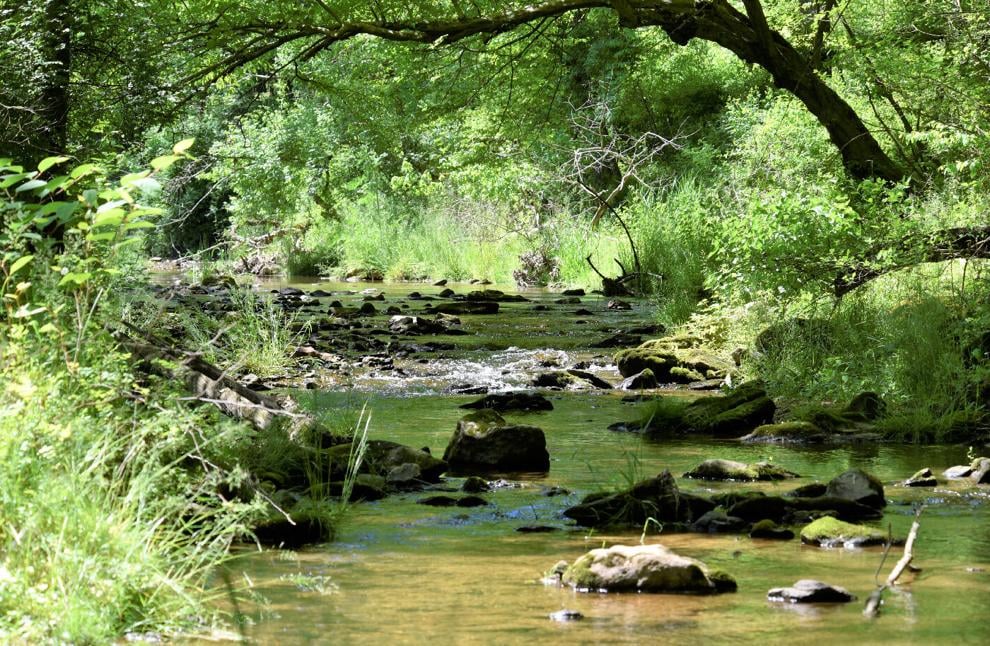 Nancy Ware Sapp erupted in glee as she spotted a juvenile green heron, its feathers iridescent in the morning light, perched in a tree beside a wetland, regarding us inquisitively only 50 feet away.
By the time I grabbed my camera and telephoto lens and inched forward for a closer shot, Sapp had already moved away, wooed by a pair of Baltimore orioles in another tree.
In the previous hour, despite driving through the woods and fields of the new Glenroy Nature Preserve in a moderately noisy all-terrain vehicle, we had many close encounters with wildlife: a red fox, bald eagles, wild turkeys, deer and a largemouth bass that hurled itself out of a lake in a vain attempt to snag a low-flying swallow.
The broader landscape in this southeastern Pennsylvania preserve is filled with mature and second-growth forest, with edges that attract many wildlife species. There are four ponds, along with some thickets where rabbits and other creatures can hide from foxes, owls and coyotes.
Elevated knobs with views are scattered across the preserve. The land slopes down to Octoraro Creek, a meandering, midsize, tree-lined stream that is remarkably undeveloped and forms the boundary between Lancaster and Chester counties.
The wildlife profundity and natural beauty on these 577 acres of former farmland makes its conversion into a nature preserve all the more reason to celebrate.
For the last 50 years, the Thouron family lovingly managed the land within the preserve as part of a 1,000-acre property in both Lancaster and Chester counties, mostly for wildlife and deer hunting. When the family patriarch died a few years ago, absentee family members wanted to see the land preserved.
They approached the Brandywine Conservancy, which protects and preserves open space and water quality in the region, which drains into both the Chesapeake and Delaware bays. The conservancy bought 577 acres of the property using a grant from the state Department of Conservation and Natural Resources, combined with its own funding and support from the Oxford Area Foundation and Chester County Preservation Partnership Program.
After the conservancy bought the tract, it looked for a trustworthy local steward that knows what area residents wanted in a preserve.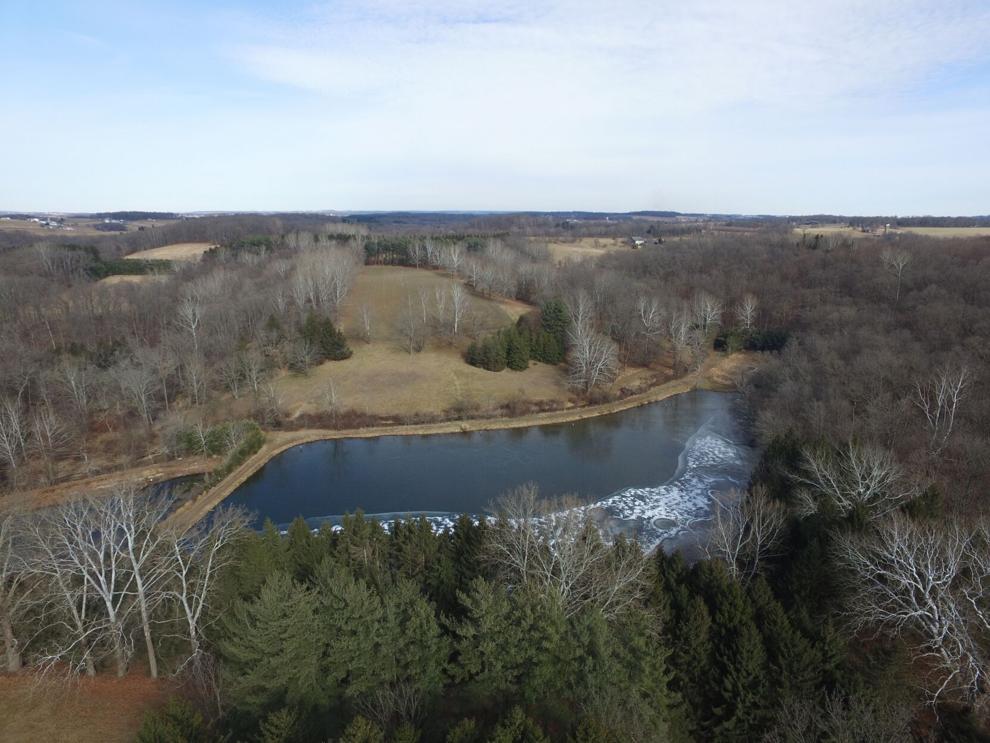 It didn't have to look far. The Oxford Area Foundation is a small nonprofit founded by Sapp's grandfather in 1947. The foundation has supported many local organizations: a youth center, an arts alliance and a neighborhood services center.
Becoming caretaker of a nature preserve that is likely to be a regional destination is a new, exciting role for the foundation.
"Our mission has always been to support local organizations that build a better community," Sapp said. "This just adds another level to what we've already done."
Her mother spent part of her childhood living in the property's former Globe Tavern, which dates to the 1800s and once served travelers at a ford on the Octoraro and later a bridge crossing. The building may serve as a visitor's center in the future.
Although some trails and improvements will be added, John Goodall of the Brandywine Conservancy said the preserve is already a wonderful place to explore.
"It's already great because of the stewardship of the family," he said.
In the heart of the property, the Thouron family left 5 miles of interconnecting strips of dirt and grass trails winding through woods and fields, over knolls, through streams, across a lake and past wetlands. That includes almost 2.5 miles of trails along Octoraro Creek, one of the prettiest waterways in that part of the state and the state's first designated scenic river.
"A lot of it is turnkey where you can walk right in," Goodall said.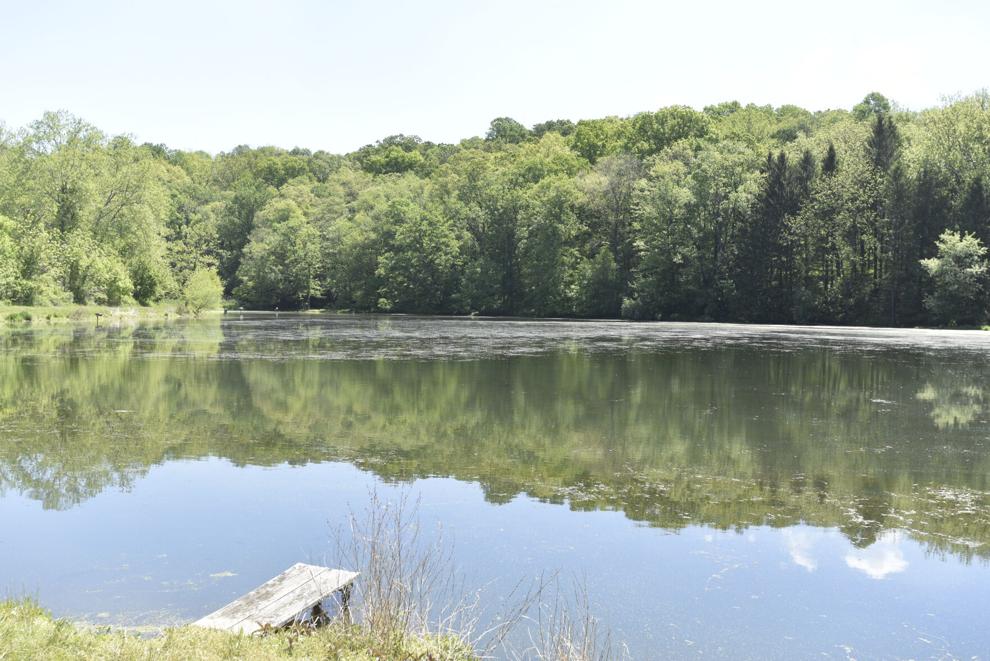 Visitors can hike, fish, paddle, watch birds and other wildlife, wade in the creek, and more. All of those open fields tucked into surrounding woods made me think of kite flying. Dogs are allowed on a leash.
The initial use of the preserve centers on the walking trails. More trails and other improvements will be added in the future, including a formal boat launch for kayaks and canoes.
Even the clusters of farm fields braided into the woods in terraced strips are full of waving native grasses, planted as part of the Conservation Reserve Enhancement Program. CREP is a federal program that pays farmers to take environmentally sensitive lands out of crop production and plant grasses or trees for wildlife habitat.
Because the state grant used to purchase the property requires active farming to be retired on the landscape, those at the Oxford Area Foundation are thinking outside of the box.
Some fields might be planted with pollinator species. Others may be left in native grasses and spared cutting during nesting time, which could help bring back the bobwhite quail and ring-necked pheasants that once roamed the area. Some areas may be planted with native trees. A land management study is under way to help sort out the options.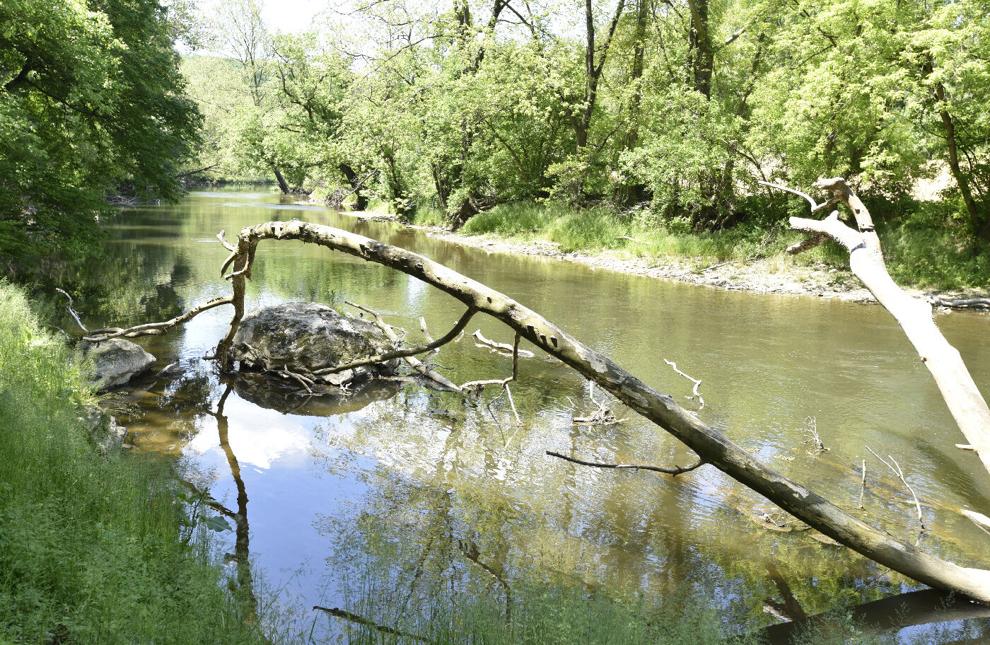 The foundation also hopes to use the preserve for scientific study and outdoor education.
"We've got an empty canvas here. That is part of what makes it so exciting," Goodall said.
Recently, a $1.2 million state grant was awarded to the foundation to provide partial funding to purchase another 156 acres of Lancaster County farmland, woods and wetlands along the Octoraro and bordering the preserve. This land would be used for the preserve's outdoor education and scientific studies.
When asked about the value of preserving the various pieces, Goodall said, "First, you have to look at what you could have lost. The amount of forests that were vulnerable if turned into a development. All the carbon sequestration and ecosystem services of a forest system, the water quality benefits that would have been compromised. It's an incredible resource.
"For water quality along the Octoraro, this is an immensely important project."
Through a combination of easements and outright purchases, the conservancy has protected almost 18,000 acres within 5 miles of the new preserve. It holds more than 485 conservation and agricultural easements and has preserved more than 66,000 acres in the area.
But for now, all roads lead to the Glenroy Nature Preserve and its natural jewels. "We're beyond excited," Sapp said. "We're ready to share it with everyone else."