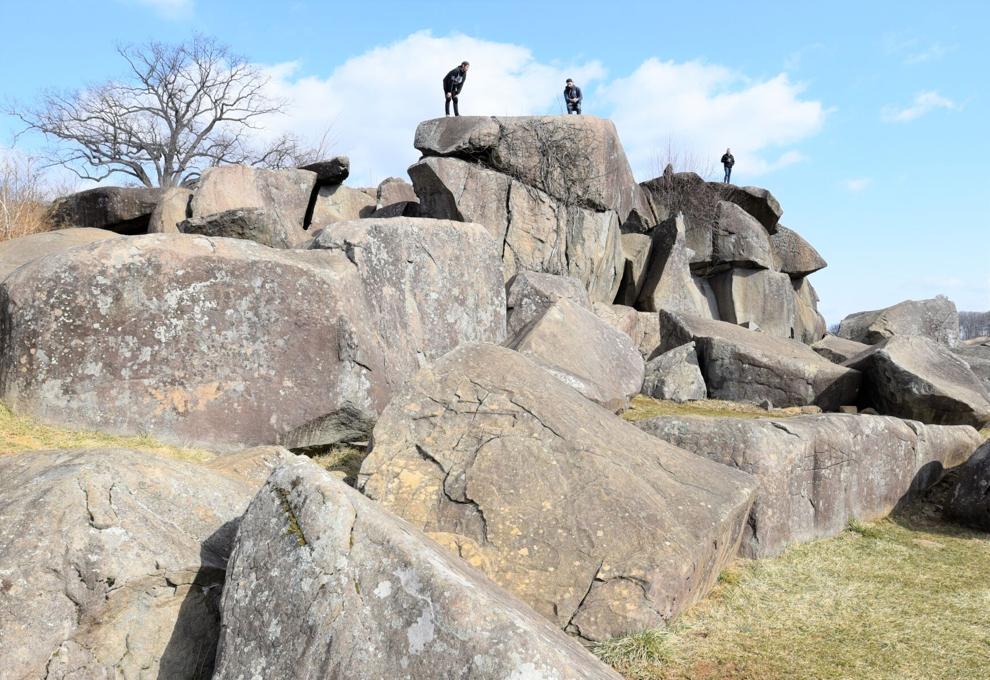 In a treeless plain on the edge of Gettysburg in southcentral Pennsylvania lies a jumble of dark and rounded boulders.
This "boulder city" is made up of diabase rock, a very hard igneous rock that ended up here 200 million years ago — originating as hot magma oozing to the surface from underground volcanoes. Within the last few centuries, it became known as Devil's Den.
On a hot summer day in 1863, Confederate soldiers desperate for cover drove Union forces from the rocks, then squeezed into the cracks and fired on their rivals hiding behind another diabase outcropping at Little Round Top.
Other long-ago geologic forces had helped steer Union and Confederate armies toward that battlefield.
Confederate troops had used the looming barrier of the Blue Ridge Mountains to move secretly north. A windy gap enabled them to move a large force with wagons through South Mountain and on to Gettysburg, where a surprise encounter awaited them.
Neither side wanted to fight there because the Gettysburg plain had diabase rocks just below the surface and soldiers couldn't dig in for protection. That meant the elevated outcrops became turning points in the battle.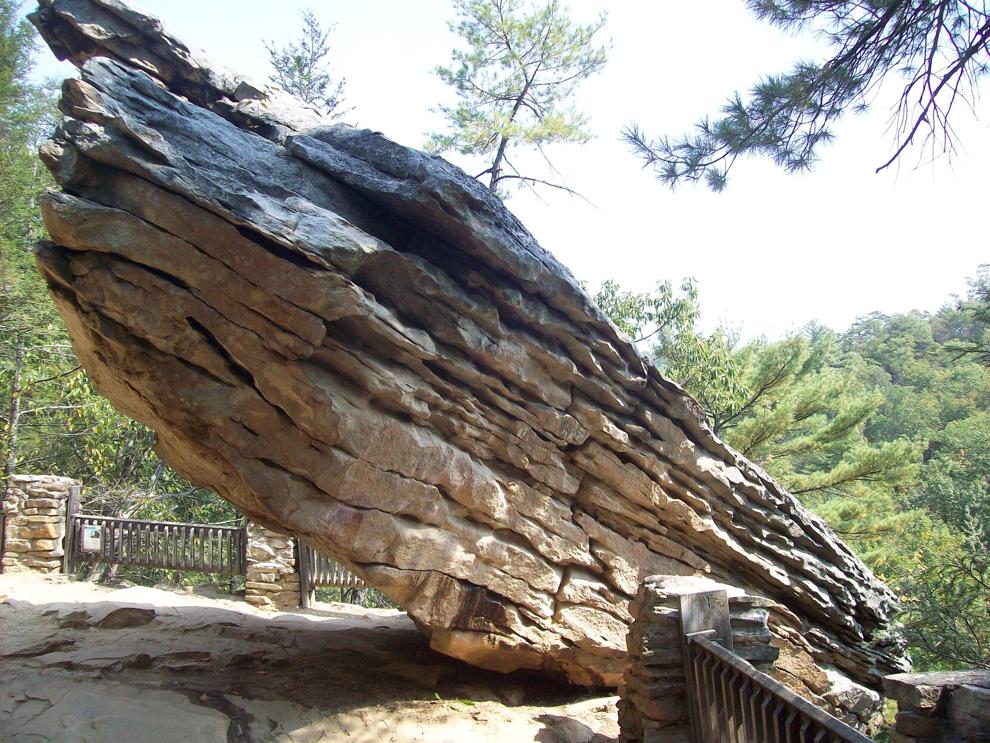 The formation of Pennsylvania's land features and bedrock has been going on for millions of years. Along the way, there have been dinosaurs, volcanic eruptions, glaciers, erosion and sedimentation, and the crash of tectonic plates that formed mountains and oceans.
Those forces have shaped many facets of the state's landscape, history and communities, from battle sites and industrial activity based on natural resources to the renowned fertility of the state's farmland.
Geologic processes have also delivered a variety of outdoor delights: waterfalls, gorges, glacial lakes, river gaps, salt springs from trapped ancient seas, boulder fields, ice mines, "ringing" rocks and more.
If you seek out the state's geologic landmarks, you may come to appreciate what are known as drumlins, rock cities and moraines, and you may learn that Pennsylvania was once an ancient seabed — and was south of the equator.
"I just hope people get a little appreciation of what's under their feet," said Pennsylvania Geological Survey geologist Stuart Reese. "Rocks tell a story. It's really incredible how much has happened, and the beauty of it, and the story you can piece together from studying rocks. It's amazing."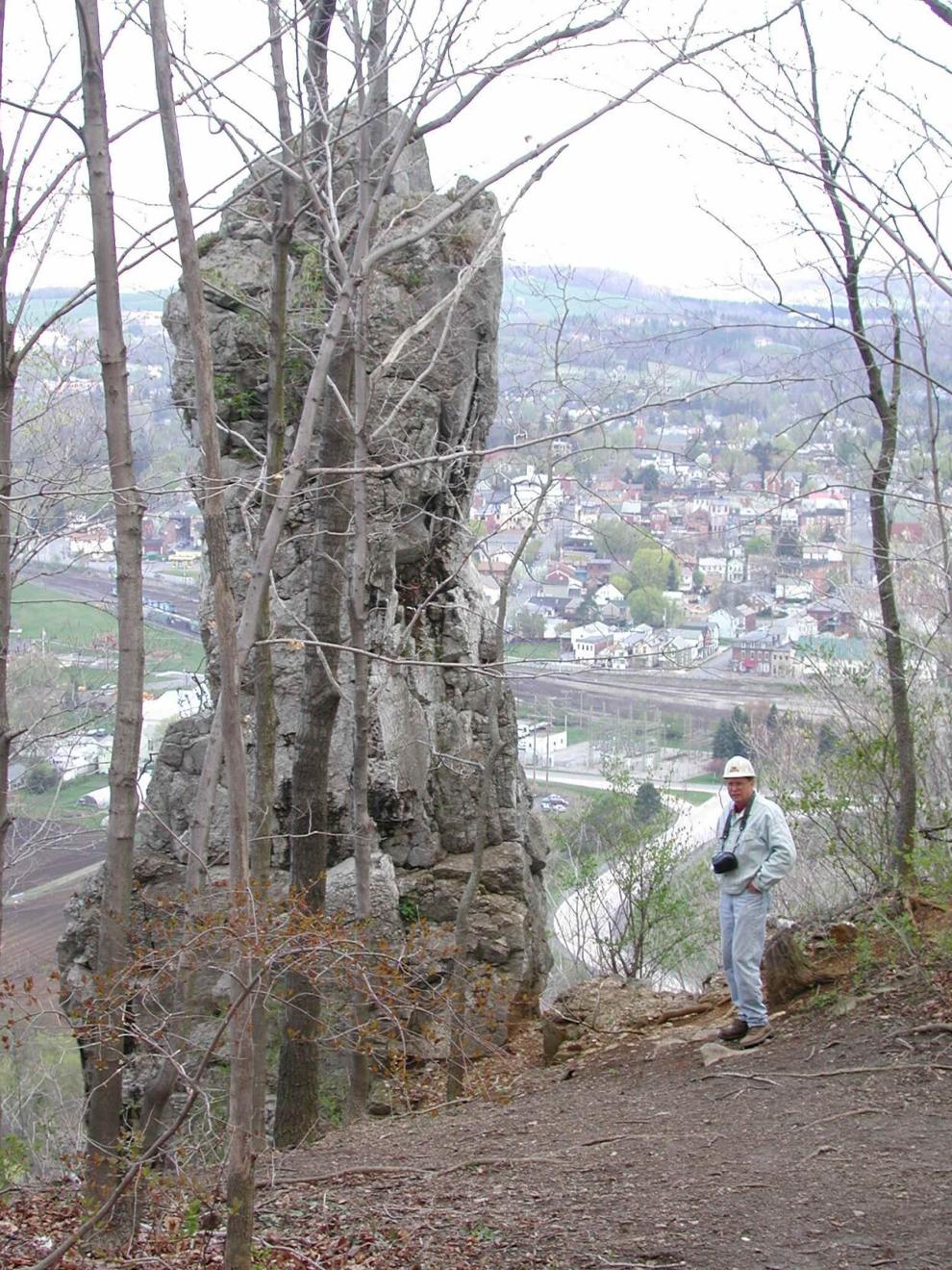 The Geological Survey has compiled guides for 122 sites that can be accessed through an online map at gis.dcnr.state.pa.us/pageode. Caution: It may take some persistence to navigate the site. Under the Layers menu, choose to make the Trail of Geology visible. Click on the map icons for individual sites, and you'll see a brief summary in the side panel. Click on the Trail of Geology site number found there for access to more detailed information.
Here's a brief sampling of Pennsylvania geologic landmarks to explore.
Chickies Rock: This tower of quartzite, located along the Susquehanna River in Lancaster County, probably originated as beach sand deposited there about 541 million years ago.
Pole Steeple, Michaux State Forest: A short, steep hike in Cumberland County leads to a dramatic 80-foot spire of rock, an exposed remnant of an ancient collision between what are now North America and Africa.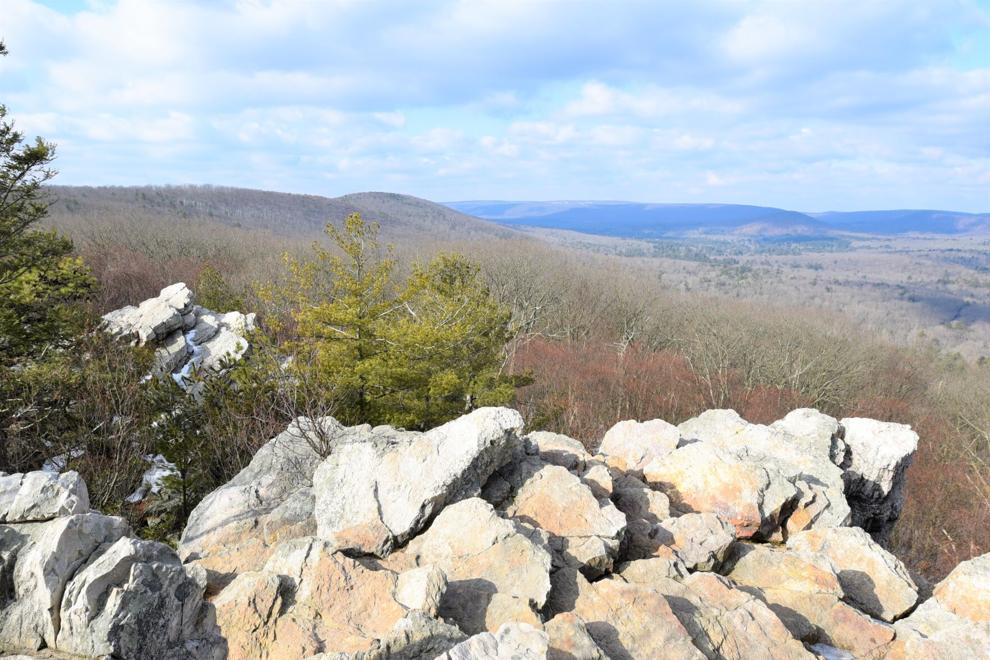 Grand Canyon of Pennsylvania: Here, Pine Creek used to flow north, but the current was reversed when lakes formed by glaciers overflowed and eroded through the lowest point in the drainage divide.
Susquehanna water gaps: Fans heading to Penn State football games can get a good view of these five dramatic gaps in the mountains from PA Route 322 and U.S. Routes 11 and 15. The exact origins of the gaps are still debated. The most popular theory is that over time the river carved its way through weaker ridges.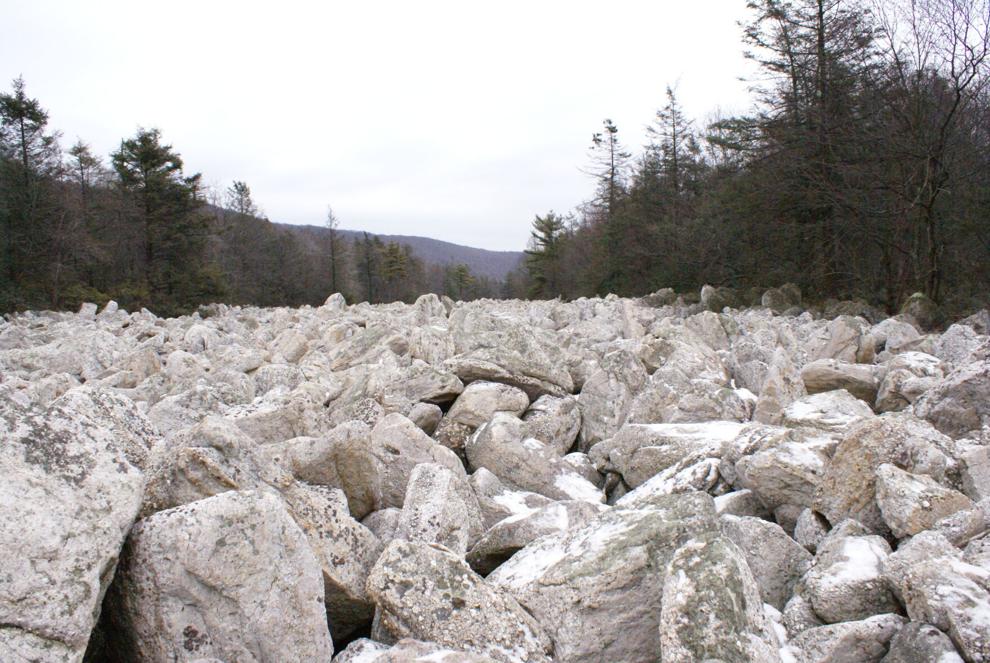 Devils Race Course, State Game Lands 211: This boulder field located north of Harrisburg was formed when glaciers caused freeze-thaw cycles that slowly moved exposed rocks from downhill. You can hear a small, invisible stream gurgling under the rocks.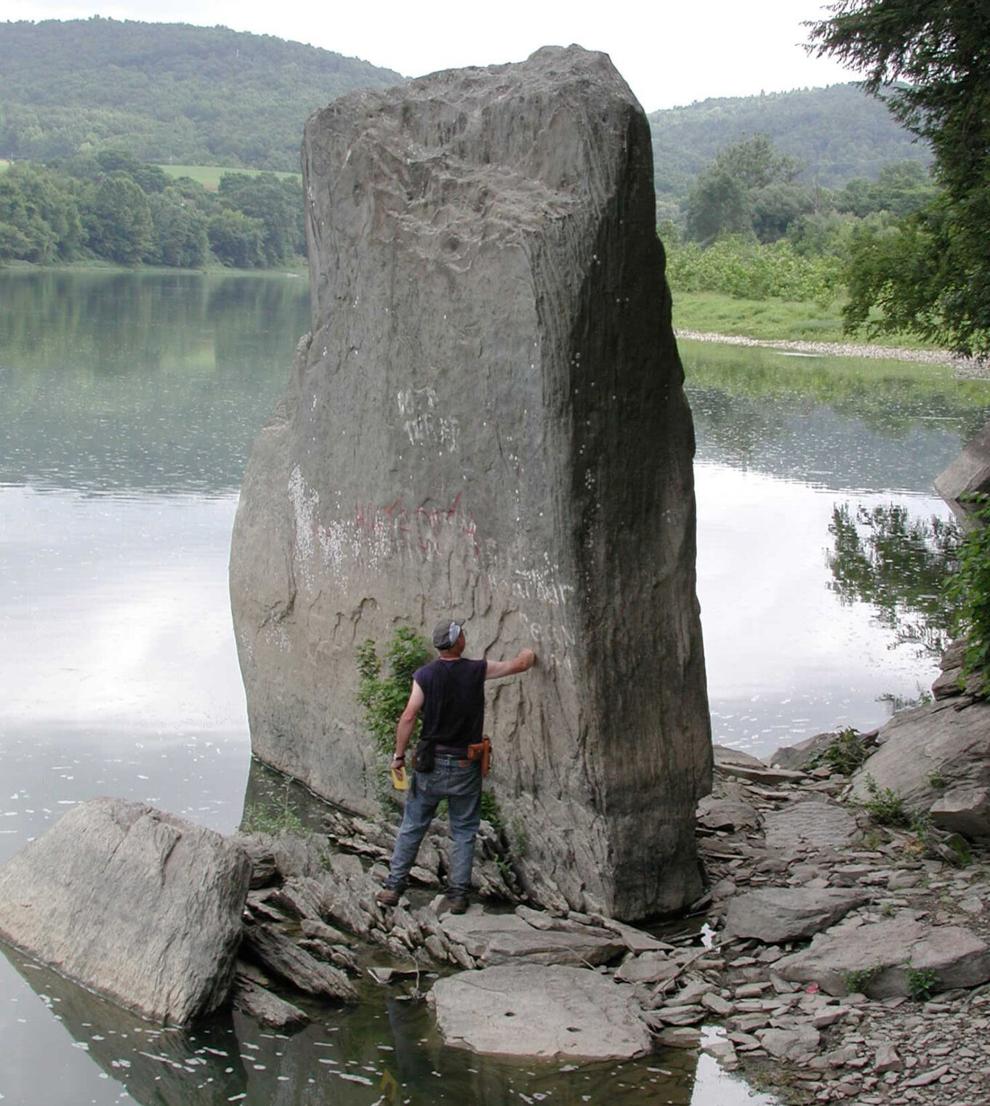 Standing Stone: Seen from U.S. Route 6, this 25-foot high block of sandstone along the Susquehanna River tumbled there during a landslide 8,000–10,000 years ago.
Cornwall mines and iron furnace:Iron oxides were deposited at this site, just east of Harrisburg, when molten magma cooled 200 million years ago. The iron ore fueled furnaces that operated from 1742 to 1883, producing cannons for the Continental Navy at one point. The mine is now filled with clear water.