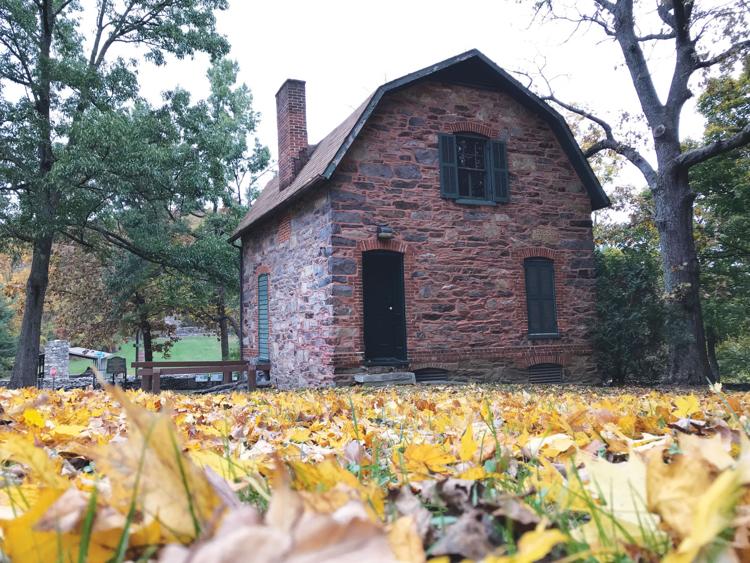 Shiloh, Antietam, Chancellorsville, Gettsyburg, the Wilderness: After more than 150 years, the names of certain Civil War battles continue to vibrate with meaning and consequence in the public's imagination.
Their names are often deployed as shorthand to conjure images of valor, sacrifice and slaughter.
South Mountain: not so much.
The western Maryland clash was almost destined to be forgotten. Barely three days after it concluded, the Union and Confederate forces squared off a few miles away at Antietam, the bloodiest single day in U.S. history. The Union's success there resonated beyond the battlefield because it set into motion President Abraham Lincoln's unveiling of his Emancipation Proclamation.
The battle at South Mountain was critical for its own historical reasons. But it is also important — today — for the role it has played providing cause for the preservation of thousands of acres of the Chesapeake Bay's watershed for nature seekers.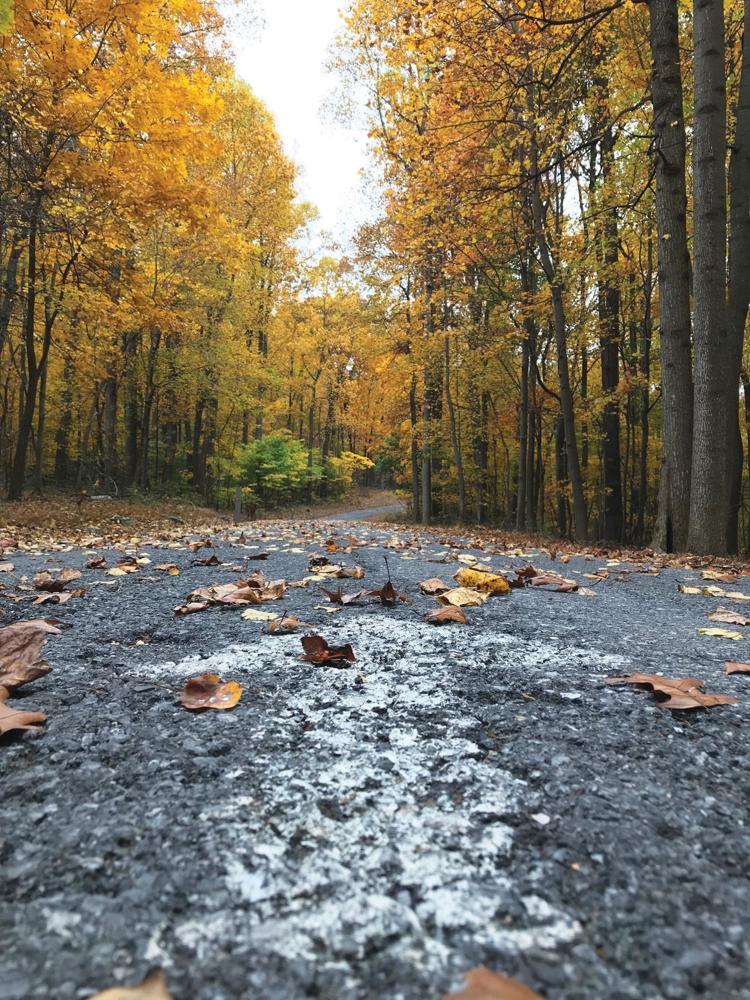 "I think there are a lot of common goals" between historic and environmental preservation, said Steve Robertson, a park ranger with the Maryland Park Service, which owns and manages much of the battleground. "A lot of people look at historic preservation in a vacuum. I don't think either camp spends enough time looking at the common goals of both."
A series of ridges rather than a singular peak, South Mountain straddles the border between Frederick and Washington counties from the Potomac River north into Pennsylvania. Its ethereal contours have not only served as the backdrop for the Sept. 14, 1862, battle but also for one of the most surprising cinematic hits of all time, 1999's The Blair Witch Project.
It's also popular among hikers. The Appalachian Trail cuts across the spine of the ridge directly through the battlefield. Much of the land set aside to shield the battlefield from development acts as a buffer for the trail, which runs north and south through Maryland.
South Mountain's low profile in the nation's most mythologized of wars has been both a blessing and a curse.
On the blessing side: There hasn't been pressure to upend the landscape with a standing army of monuments and tourist comforts, which has happened at more well-known sites.
South Mountain has seen relatively few changes to its character-defining features. Much remains given over to hickory and pine trees, interspersed by small farms.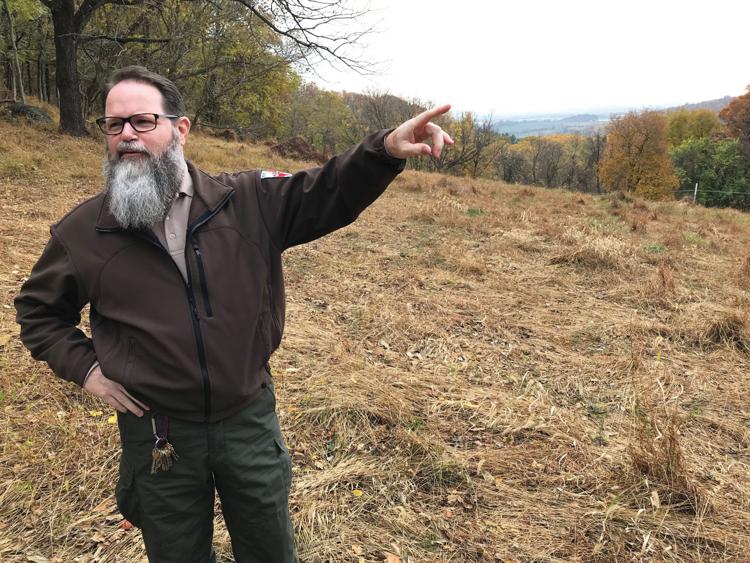 On the curse side: The zest for protection hasn't been as strong as elsewhere. Only about one-third of the 8,500 acres of battlefield considered historically significant is protected from development, and only about 1,500 acres of that is accessible to the public.
On a cool, gray-skied morning in fall, Robertson and another park ranger, Sarah Rodriguez, showed me some of South Mountain's most prominent sights. Our travels took us to the three mountain passes where the brunt of the fighting took place: Crampton's, Turner's and Fox's gaps.
If not for their historical significance, the gaps might well simply blend into the Blue Ridge landscape. There are forests, occasional homes, churches. By car, the views are exurban, not extraordinary.
Here, Union forces stopped Gen. Robert E. Lee's invasion of the North in its tracks. Lee led his Army of Northern Virginia across the Potomac River at White's Ford near Leesburg, VA, intending to demoralize the Northern public and gather supplies with a prolonged lunge into Maryland and Pennsylvania.
The Union's commanding general, George B. McClellan, followed Lee across the Potomac and forced a confrontation in the mountains of Western Maryland.
The Northern army had two advantages. Its 28,000 troops faced a much smaller force of 18,000. And, a copy of Lee's battlefield orders had found its way to McClellan's headquarters, informing him that his adversary's army was going to be divided and vulnerable to attack.
The Confederates put up a stiff resistance but were forced to retreat. A total of 5,000 soldiers, North and South, were killed, wounded or declared missing or captured — a relatively small number by Civil War standards.
But it was the North's first significant victory in the war's critical eastern theater. As such, it boosted the North's morale at a particularly low ebb after the stinging loss at Second Manassas. It spoiled Lee's grand plan and set the stage for Antietam, where Union troops completed their check of the South's northern advance.
Today, though, the battle at South Mountain remains in Antietam's shadow. And that secondary place in history is reflected in the modern landscape.
Unlike Antietam, South Mountain has no visitors center nor a road network that would make its interior accessible by car. A smaller percentage of South Mountain's acreage is under protection compared with Antietam, putting it at greater risk of being swallowed by suburban developments.
Visitors also face the challenge of navigating a place that is managed by a constellation of state and federal agencies as well as preservation entities. The state of Maryland's holdings alone are carved up into three state parks: Gathland State Park, South Mountain State Park and Washington Monument State Park. Meanwhile, the ribbon of land along the Appalachian Trail is operated by the National Park Service and Appalachian Trail Conservancy.
Maryland's General Assembly created a "state battlefield" designation to overlay its South Mountain properties in 2000 but has so far failed to unify the interpretive materials under a single historic narrative. As a result, wayside markers offer little help for anyone trying to piece together the battle's timeline or its significance.
"A lot of the work is on preservation, and we're trying to add the interpretation when we can," Robertson said.
The visitor experience, therefore, is less than the sum of its parts. But many of those parts are remarkable on their own. Among them:
The 1-mile Appalachian Trail segment between Turner's and Fox's gaps, which was a trace in the woods used by Confederate troops on the move. "It's one place where people can walk in the footsteps of the Civil War soldiers," Robertson said.
The Washington Monument at the state park with the same name. This monument to George Washington, much smaller (and older) than its towering counterpart on the National Mall, was built by local residents in 1827. The 40-foot-tall stone tower offers 360-degree views of the area's rugged terrain.
A 50-foot tall monument recognizing journalists who died covering the Civil War. The memorial arch in Gathland State Park was constructed in 1896 by George "Gath" Townsend, who chronicled the war for the New York Herald.
I wasn't looking for an endorsement of South Mountain's scenery, but it came marching along the Appalachian Trail as our party paused near a monument dedicated to a fallen Union general.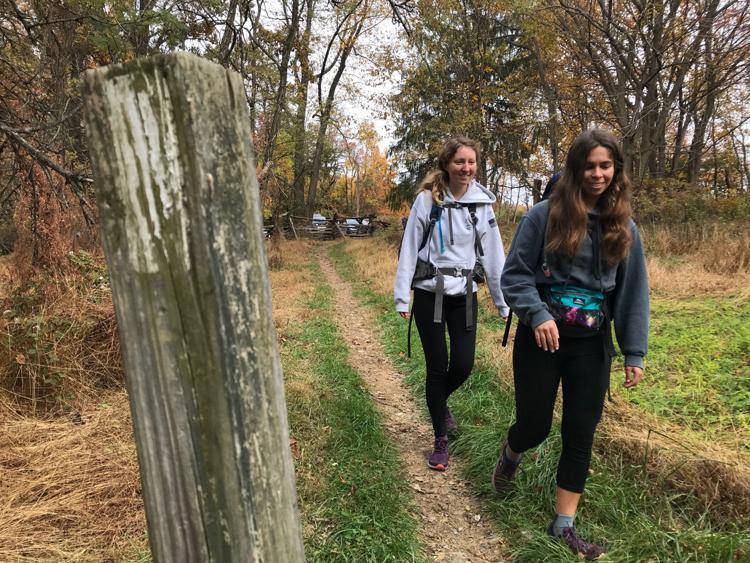 Alexandra McLaughlin and Rachel Seidner, friends from Macalester College in Minnesota, had just finished hiking the 2,200-mile length of the trail between Maine and Georgia. Now, they were returning to some of their favorite stretches for easygoing day hikes.
South Mountain was one of them.
"We wanted to rehike it again to see how it feels," Seidner told me. "It's cool being back here now with all the leaves changing color. It's more of a peaceful beauty."
That struck me, too. In a place where cannons boomed and hundreds of men died, an atmosphere of peace survives.
Visiting Maryland's South Mountain
The Battle of South Mountain took place on a landscape that now crosses Gathland State Park, South Mountain State Park and Washington Monument State Park. Information can be found at dnr.maryland.gov/publiclands under "Find a Park." Here are some tips for your visit:
Start at the museum at Washington Monument State Park to get oriented. The address is 6620 Zittlestown Road, Middletown, MD.
For a narrative about the Crampton's Gap portion of the battle, visit the museum at Gathland State Park, 900 Arnoldstown Road, Boonsboro, MD.
The hike along the Appalachian Trail between Crampton's and Turner's gaps, which bookend the battlefield, presents a moderate challenge but is one of the best ways to experience the site's history and breathtaking views. It takes an estimated 3.5 hours to hike the nearly 8-mile route.