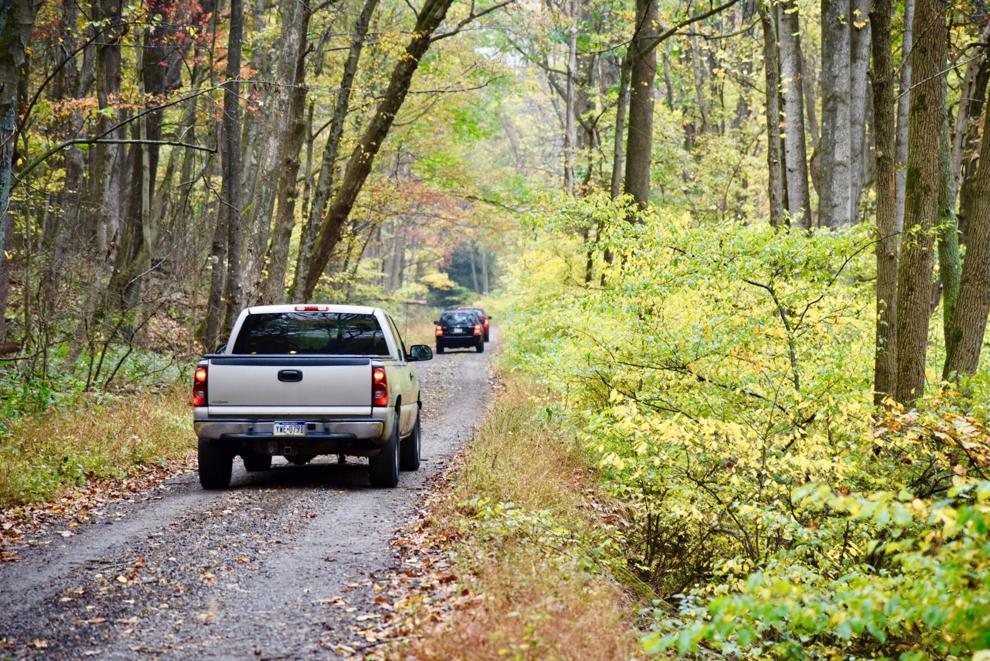 On a single day each fall, Pennsylvania's second-largest roadless area becomes bumper to bumper with vehicles.
It's an odd sight, with up to 2,000 cars and trucks backed up like rush hour as they crawl atop a 19th-century railroad bed wedged between two mountains and 44,000 acres of forests located a mere 10 miles north of Harrisburg.
The motorists are taking advantage of the one day a year that the Pennsylvania Game Commission suspends the no-motorized-vehicles rule and opens the gates to Stony Creek Valley. The public rushes into the narrow path between the mountains and drives one-way, for free, in a flat, straight line for 17 miles.
They gawk at an overload of changing leaves and admire Stony Creek, state-designated as "wild and scenic." They also wander through the remains of five ghost coal towns and a resort from the 1800s that once promised summer coolness and salubrious spring waters.
This year's tour takes place 9 a.m. to 3 p.m. Sunday, Oct. 17.
Roadside oddities
There are plenty of side trails to explore, including a section of the Appalachian Trail that follows an old stagecoach road. Others feature a fire tower and gin-clear Stony Creek. You'll also find left-behind oddities of the coal mining and timbering past, such as a mysterious stone tower, an abandoned and now tree-imprisoned shovel that dug strip mines, and a deteriorating caboose, once repurposed as a hunt cabin. Any other time of the year you would have to walk or bike or ski for miles to see these curiosities.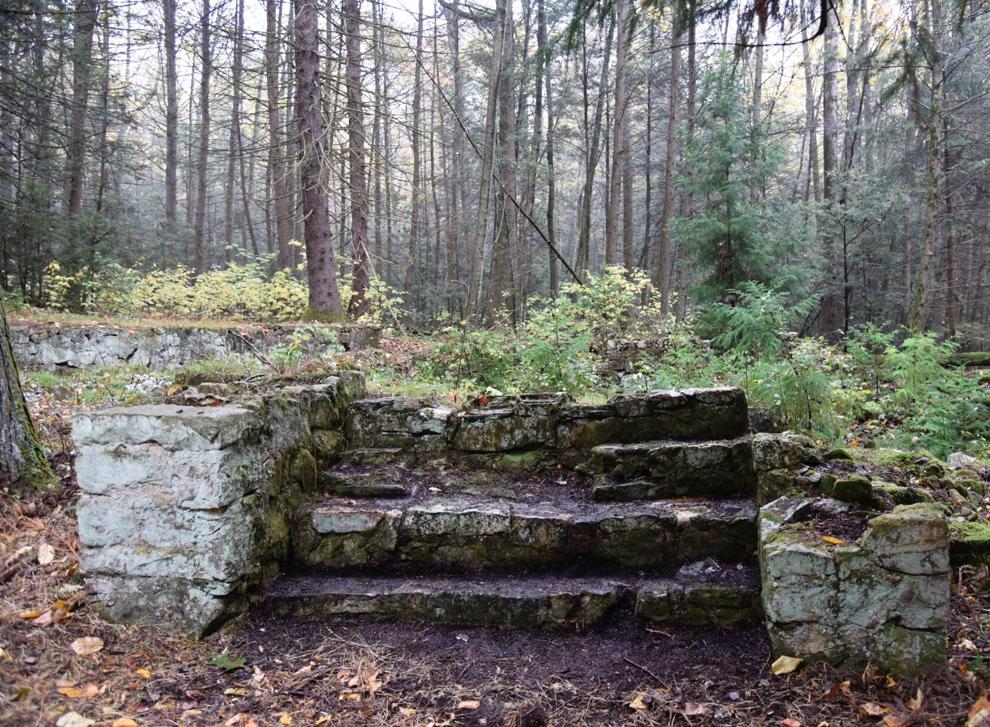 On the 2019 road tour, a cool, rainy Sunday that seemed to accentuate the valley's isolation and wildness, Ken Davidson and his son, Stephen, could be found probing the bottomlands along Stony Creek, pondering who might have lived in the buildings now marked only by stone foundations. It's all that is left of Rausch Gap, a shanty town from the 1850s that was home to 1,000 English and Irish immigrants, including children, who toiled in the nearby coal mines.
"This is like stepping back in history," marveled the elder Davidson. The two had just come from a visit to the nearby Rausch Gap cemetery, where only three of the remaining tombstones have inscriptions. As many as 100 people may be buried there.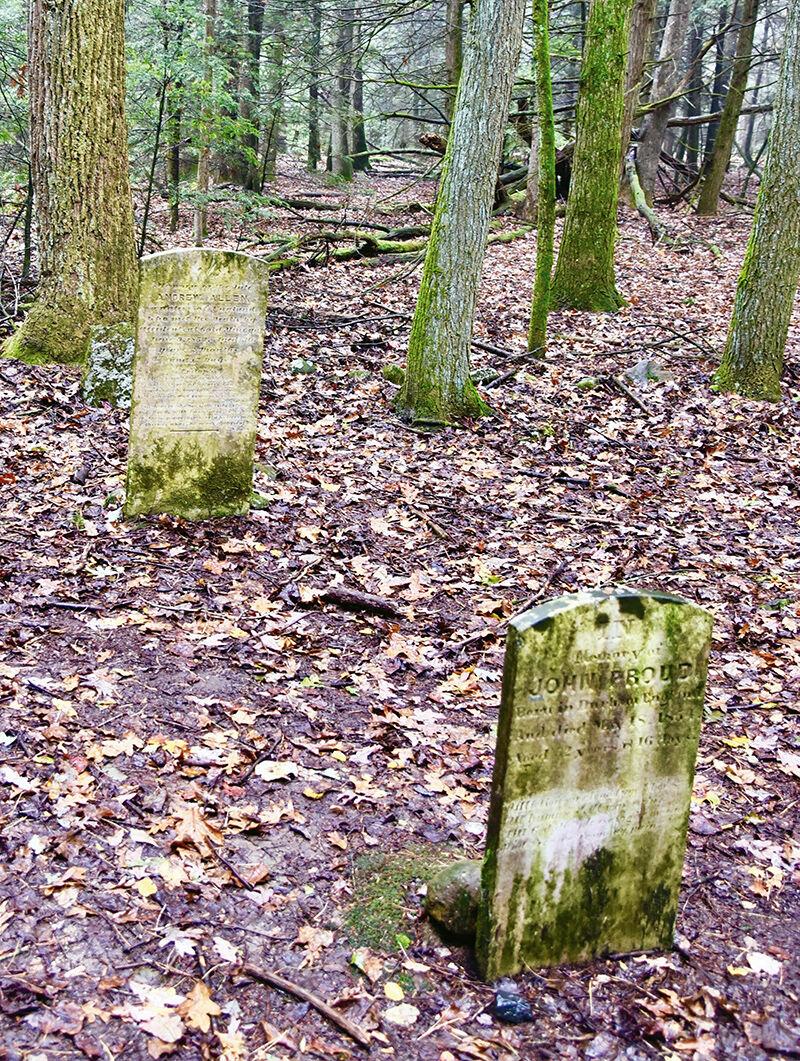 The inscriptions are all from 1854, noting the remains of a 1-year-old girl, a 52-year-old English worker who apparently died after a long affliction and Andrew Allen, a 30-year-old English immigrant who was killed in a mining accident. His epitaph reads: "Here lies beneath this humble sod, the noble work of nature's God. A heart once warm with gratitude, with strength and courage was endured."      
This was Ken Davidson's third tour here, and he has loved them all. "The allure for me is, here is a chance to get back in nature so near where you live and take it all in, the trees and the leaves and color, and the walking through the woods and the old foundations," he said, standing in the rain. "You wonder how people lived, and what their life was like. How did they educate their kids? What did they do when a guy had appendicitis and it was acute? Well, they buried him probably."
Dark valley
A windstorm a few days earlier had left a fresh carpet of mostly yellow leaves on the old railroad bed, providing a mirror of the colorful cloak of leaves on the trees above. The rain encouraged a few leaves to let go, and they drifted to the ground in lazy freefalls.
This forbidding valley pinched between Second Mountain and Stony Mountain was first occupied by Native Americans. It is said that Sand Spring, which does indeed bubble up through sand, was a favorite camping spot. The spring is visible on the driving tour, on the right, midway between Rausch Gap and Gold Mine.
Later, Moravian missionaries arrived and tried to ease tensions between settlers and Native Americans. One of the missionaries, from a mountaintop overlooking the valleys and steep ridges in 1742, proclaimed it St. Anthony's Wilderness. Today, it is better known as Stony Creek Valley, named after the clear stream that runs over sand and rounded rocks.
Coal in the hills
That wilderness was split asunder with the discovery of coal in the mountains. What would later become the Schuylkill & Susquehanna Railroad was built along Stony Creek from 1849 to 1854. English and Irish immigrants were hired to do the back-breaking and life-threatening work in the mines.
The valley quickly grew from a population of zero to 5,000. After the coal seams were depleted around 1890, lumbering took over, and the industry clear-cut the vast forests that that grew so thick that they nearly cloaked the valley in daytime darkness. This resource, too, was eventually exhausted.
Cold Spring, a summer resort built around the attractions of shade and invigorating springs, was a successful venture that helped the railroad run a passenger service from about 1850 to 1900. Sleuths can still find the remains of a bath house, tavern, bowling alley, two hotels and other buildings. A farm on the property supplied fresh milk, eggs, poultry, fruit, bacon and wine. There also was a large lake from the damming of Stony Creek.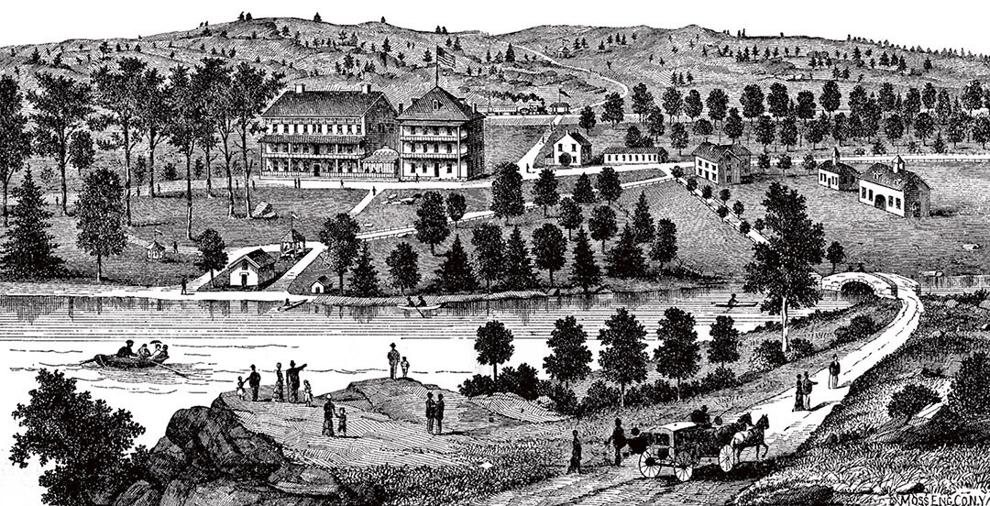 The advent of the automobile enabled those escaping the summer heat to find other places, like beaches, farther away. When both hotels were burned to the ground by a fire in 1900, the resort was closed.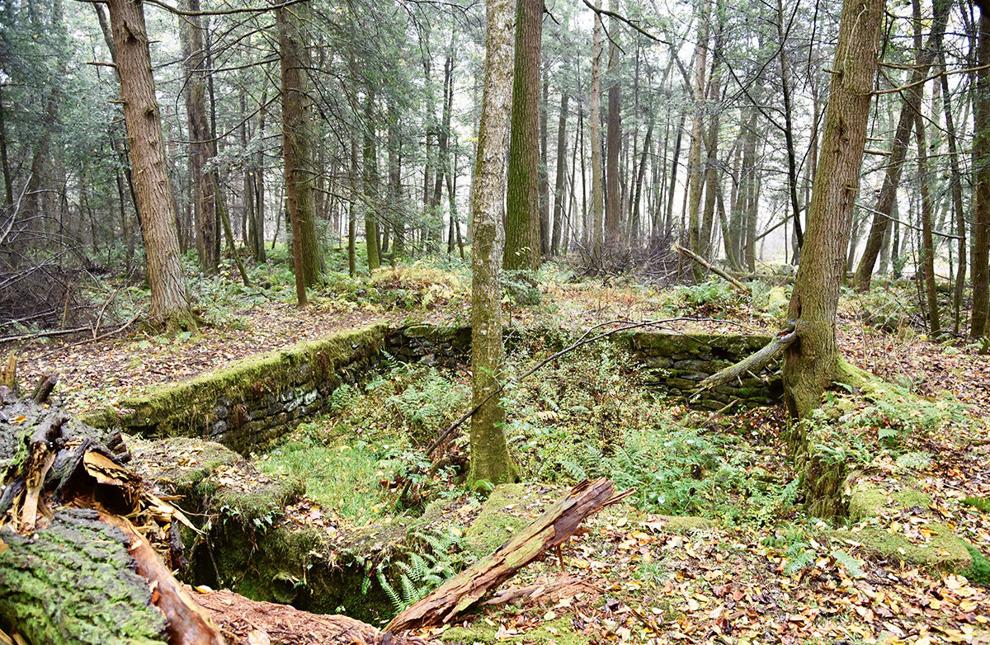 For awhile, water from the cold springs was bottled for sale as far away as Philadelphia. The Lancaster YMCA purchased the grounds in about 1920 and operated a retreat for youth. That venture ended when the military, training for World War II just over the mountain, fired some wayward shells that lodged in trees behind the camp.  
Back to nature
With everything abandoned, the railroad stopped running, and vandals and time have removed the railroad stations that once delivered workers and vacationers. The Game Commission purchased 44,000 acres in the valley in 1945 as part of State Game Lands 211 and made the area roadless — but open to hunters, anglers, hikers and anyone willing to walk or bike their way into the woods.
The annual road tour used to go east to west, but there were so many fender benders from drivers squinting into the sun that it now goes in the opposite direction.
The tour often is crowded and participants should expect to travel the 17 miles no faster than 5 or 10 miles per hour — about the same speed as trains hauling coal. With the brilliant foliage all around you and a carpet of leaves on the cinder roadbed, it would be a sin to go any faster.
Bears, rattlesnakes, deer, turkeys, bobcats, beavers and other wildlife are viewing possibilities. You can pull over to the side at any time and meander along the stream or hike the slopes.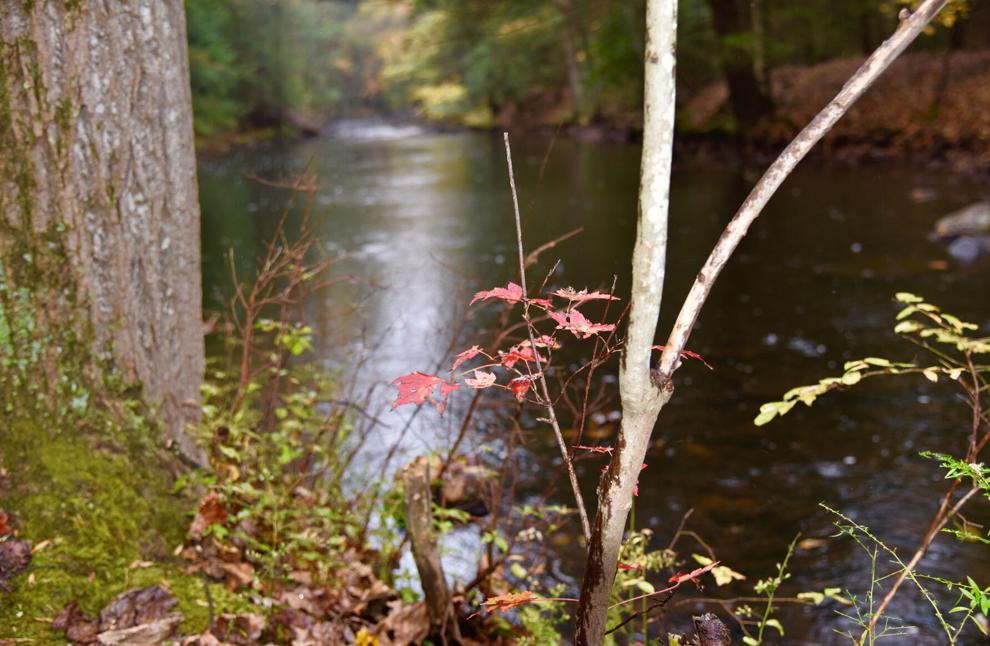 There are no restrooms or eating facilities along the route, and likely no mobile phone service. But there are helpful, informed Game Commission personnel at each end and at the ghost towns and other major stops. At Cold Spring, the resort and mining ghost town, a group dedicated to the history and preservation of the site often gives free tours. Pets are permitted.