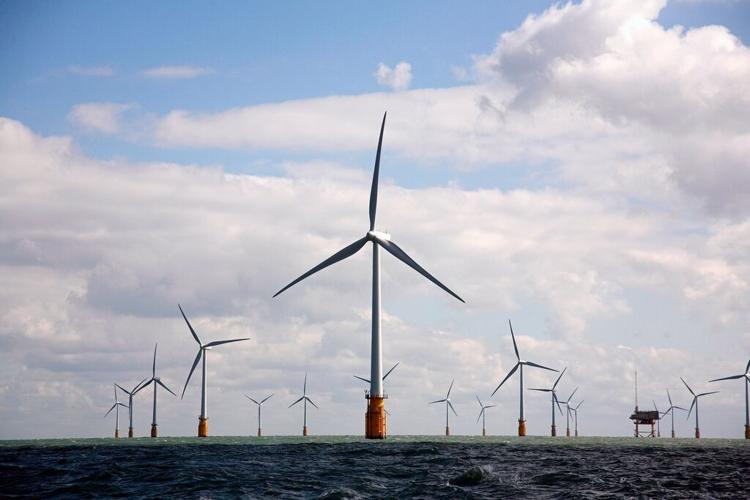 After several years of lobbying on the part of the Sierra Club/Maryland Chapter as well as countless other environmental and civic groups, the Maryland General Assembly passed the Clean Energy Jobs Act in April last year. This law requires Maryland to use 50% renewable energy by 2030 and ensures that the state creates a plan for 100% renewable energy by 2040.
Provisions for job training and startup money for small renewable energy businesses are included in the law. Nearly 20,000 jobs will be created in the solar energy field by raising Maryland's Renewable Portfolio Standard to 50% by 2030. Likewise, jobs in wind energy will increase by the thousands.
As Maryland works to build back better from this economic downturn, we must ensure we are creating clean energy jobs with wages that sustain families and investing in a regenerative economy. A whopping 80%
of Marylanders want government stimulus dollars invested in clean energy, not fossil
fuels, which means wind — including offshore wind — and solar.
Therefore, the reaction to the proposed offshore wind energy project in Ocean City at a hearing last January was disappointing. Testimony from residents was a broken record of complaints about their property values going down (this has not happened in other cities) and that the view of the turbines 19 miles off the coast would dissuade tourists from coming to Ocean City. One woman testified that the view would be so disruptive that she would no longer be able to teach her yoga class.
Although the City Council and delegates from a few Eastern Shore districts testified against placing the wind turbines off the coast of Ocean City, Salisbury's mayor, Jake Day, testified to the positive economic benefit that Wicomico and Worcester counties were already experiencing.
On July 25, 2018, the Ocean City Dispatch published a remarkable letter to the editor from Captain Monty Hawkins, who wrote in detail about the benefits of welcoming the wind turbines. He stated that although fish may be scared away during the building process, the turbines, once completed, will be the «greatest boon to MD's coastal recreational fishing ever." Hawkins should know. He has been fishing on party boats for 38 years.
The captain mentioned some of the new business that will come to Ocean City. There will be sightseeing tours to see the wind farm as well as boats servicing wind infrastructure. He also refuted the argument about navigational errors, saying "How often do we see reports of boats hitting lighthouses?" He dispels the myth of the turbines ruining the view, noting that, in summer, he rarely sees Ocean City's coastline until he is 7–10 miles out.
After a detailed explanation about ocean acidification from carbon emissions, the captain concludes by saying "Wind towers are a whole lot less ugly than a dead sea." This writer cannot agree more.
Susan Olsen is chair of the Sierra Club, Lower Eastern Shore Group.
The views expressed by opinion columnists are not necessarily those of the Bay Journal.