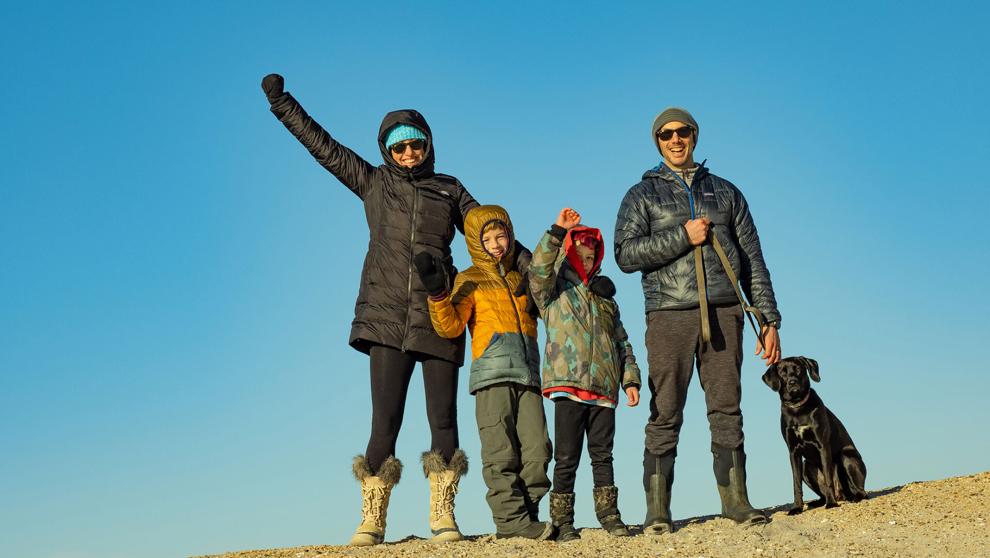 Nearly a year into this global pandemic, Maryland's school districts and families are still grappling with how to safely educate our students.
Many students are learning virtually part-time or full-time with schools' full reopening plans in flux. There are lessons we are all learning: recovery and resilience.
Recovery and resilience in the era of COVID-19 is a community-wide effort. The shift to at-home learning brought significant challenges for families, teachers and even parents' employers.
Hours of instructional time have been lost. Not all families have access to reliable virtual learning structures, and working parents struggle to balance work and school expectations. The day when the majority of our students will be back in our school buildings full-time is hard to know; schools, in general, are not designed to accommodate social distancing.
The mental health of students, teachers and parents has been impacted by the stress of these changes intended to keep us healthy physically. Behavioral experts suggest that COVID-19 disruptions will cause at least one Adverse Childhood Experience per student.
The risks of transmitting COVID-19 are lower in outdoor spaces than indoor spaces. While we have enjoyed longer days and time outside this summer and fall, winter is upon us. Typically in the winter, many of us tend to retreat indoors. Should we be spending more time inside as temperatures drop or more precipitation is likely to fall?
This winter is different. Let's look for ways that time can be spent outside. Our school grounds can be used as an extension of the classroom.
Around the country and the world, school leaders are re-visioning what school will look like as we continue to address these challenges. As districts are rethinking the school building, rethinking instruction and rethinking all of the social services that rely on reaching students through schools, the Maryland Association for Environmental and Outdoor Education and our environmental education partners are using the outdoors as a solution to the many of the challenges we face.
MAEOE, an affiliate of the North American Association for Environmental Education, is encouraging school systems to maintain recess time in the schedule and create learning opportunities outside. MAEOE is also recommending that families with children attending virtual classes and studying at home should create time outside not just for students, but for every member of the family.
We support school districts, the community and Maryland's families as we navigate the challenges of education and childcare during this time. MAEOE wants to help you use the outdoors for learning, health and enjoyment. We have compiled a library of resources, available at https://maeoe.org/resource-library, to help you connect with the outdoors, in nature around the corner, just outside your door and even at your kitchen table.
Since last March, MAEOE has collected resources to support teachers with virtual learning, as well as resources for parents during summer, weekends and holidays. Resources include "no tech," "low-tech," and "high-tech" ways to connect with the environment. Children and adults can explore, learn and enjoy any season anywhere.
We can all be essential partners in using the outdoors for the recovery and reopening of schools. Let's work together to make sure that students continue to thrive and learn, and that families have the support they need to rebuild our economy. Visit maeoe.org to learn more.
Laura Johnson Collard is the executive director of the Maryland Association for Environmental and Outdoor Education.
The views expressed by opinion columnists are not necessarily those of the Bay Journal.