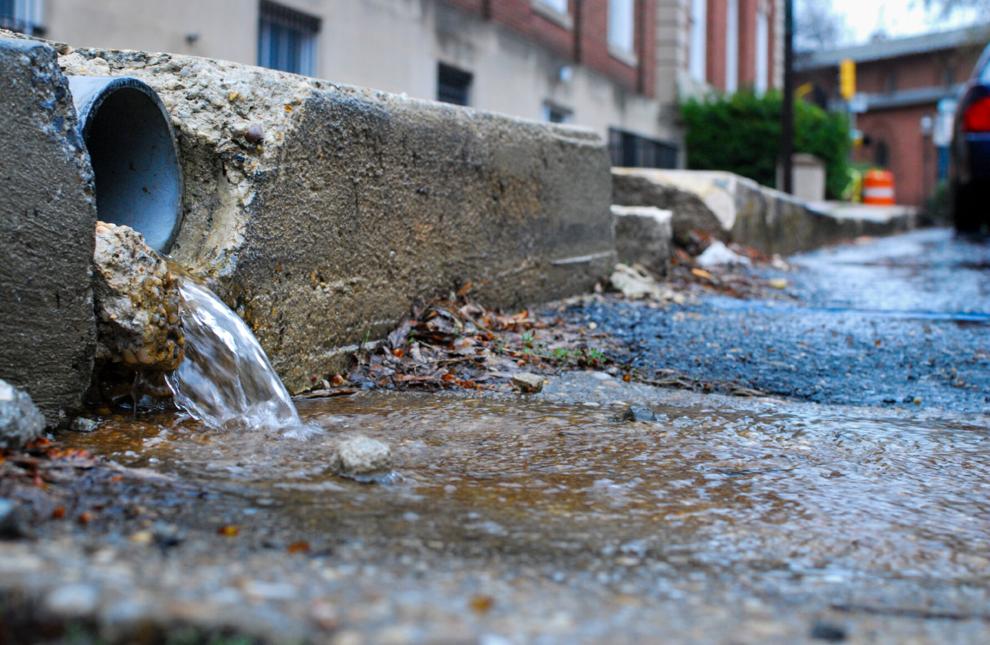 If you live near a chemical plant in Maryland, you might assume the state is taking the necessary steps to ensure the facility's operations aren't harming you or your family. But what if environmental permits — the state's primary tool to regulate pollution — don't take into account all pollution sources or aren't properly enforced?
These questions are especially pressing in many parts of Baltimore that, according to new research by the Chesapeake Accountability Project, are overburdened by industrial facilities releasing toxic chemicals via stormwater into adjacent communities. Furthermore, the research shows, stormwater polluters that are concentrated in overburdened neighborhoods are more likely to violate their permits.
Earlier this year, the Maryland Department of Environment revised its general industrial stormwater permit. The permit, which covers approximately 1,200 operations across the state, aims to limit the type and amount of heavy metals, chemicals and other toxic compounds that industrial facilities — like auto salvage yards, metal recyclers and landfills — can discharge into waterways via runoff from rain or snow.
Not only is the MDE proposing to roll back critical pollution limits in the revised permit, but the previous iterations have not substantively considered or addressed pollution impacts to communities. In addition to failing to adequately control contaminants that threaten public health and safety, the draft permit does not require the assessment of existing environmental and social stressors in affected communities and does not establish sufficient penalties or enforcement mechanisms for facilities that fail to comply with their permits.
While permit holders are required to implement some pollution controls and periodically monitor discharges, they're not doing enough. In Maryland, according to the state-federal Chesapeake Bay Program, stormwater is the fastest-growing source of pollution to streams and rivers, and toxic compounds are making their way into drinking water. A study by the U.S. Geological Survey in 2008 found detectable levels of industrial contaminants in public drinking water sourced from the Potomac River, and even in treated drinking water. 
Then there are air quality impacts. Metal recyclers that operate automobile shredders, for example, generate hazardous waste that has been detected in dust more than a half mile from these facilities, according to the Natural Resources Defense Council. The MDE's stormwater permit doesn't cover air emissions, so regulating stormwater discharges is one of the only tools we have to control pollution from these facilities.
Yet the MDE proposes to weaken existing pollution limits in the revised permit. Those who will be impacted first and worst are the people and families who live and work near industrial facilities.
To better understand who is most impacted by pollution from these facilities, we used a statewide environmental justice screening tool developed by Sacoby Wilson, associate professor with the Maryland Institute for Applied Environmental Health and Department of Epidemiology and Biostatistics in the University of Maryland, College Park School of Public Health. The tool combines data on 22 environmental pollution and demographic indicators and assigns a cumulative score to each census tract in the state to demonstrate its likely "environmental justice burden."
Our analysis, the details of which we have shared with the MDE in writing, focuses on Baltimore City and Baltimore County, where a large concentration of permit holders are located. Of the 300 facilities, we found that 41% are in "overburdened tracts," meaning they are among the communities with the greatest likely environmental justice burdens in the state. More than 100,000 Marylanders live in these tracts. The percentage is even higher in Baltimore City, where nearly 70% of facilities are in overburdened tracts.
We also found that facilities are clustered in low-income communities of color. One tract that encompasses parts of Curtis Bay in Baltimore (where approximately 4,200 people live) has a whopping 24 polluting facilities. Two of those — Curtis Bay Energy and the Quarantine Road Municipal Landfill — are on record as failing to comply with their permits multiple times in recent years.
Notably, we found that the census tracts with the greatest concentration of permitted facilities — potential polluters — were the same tracts where permit violations most frequently occurred. So, not only are nearby residents exposed to "business as usual" emissions from multiple facilities, but some of these facilities are simply not complying. They are not adequately controlling or monitoring their emissions.
To add insult to injury, violators aren't under a great deal of pressure to clean up their acts. Of the nearly 2,000 facility inspections between 2017 to 2020, the MDE took formal enforcement actions against only six permit holders. You read that right: six out of 2,000.
The MDE released an Environmental Justice Plan earlier this year, in which it vows to "implement environmental laws … in a manner that reduces existing inequities and avoids the creation of additional inequities in [overburdened] communities."
To make that commitment meaningful, MDE staff must consult with the state's environmental justice commission, environmental justice advocates and researchers, and overburdened communities before renewing a general permit, as well as all of the other pollution permits the agency issues. They should also address violations, particularly in overburdened communities, by issuing penalties and taking legal action when necessary.
If the MDE continues to fail to hold polluters accountable, Maryland's already vulnerable families will suffer most. 
Darya Minovi is a policy analyst at the Center for Progressive Reform, which is a member of the Chesapeake Accountability Project.
The views expressed by opinion columnists are not necessarily those of the Bay Journal.