What prevents you from doing more to protect the water resources in your community? Is it simply a matter of insufficient funds? Do you have staff within your organization who can plan, implement and maintain watershed protection and restoration projects if you have the funding? Do you know who to go to with questions or for guidance about reducing nutrient and sediment loads in your community?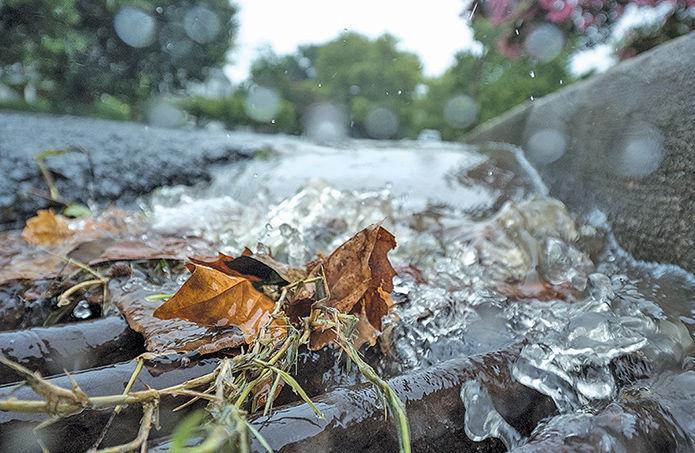 In my experience, it's a little bit of all of these that keeps local governments from doing more. This is the message the Local Government Advisory Committee to the Chesapeake Executive Council delivered to the Chesapeake Bay Program leadership when they met on Aug. 7 in Baltimore. It's the same message that the LGAC has been raising for years, but as I told the Executive Council, it's time for action! 
For the second year in a row, the LGAC called on the Executive Council to conduct an evaluation of the nature, sufficiency and scope of technical assistance resources and programs available to local governments for the purpose of establishing new, re-tooling existing, or expanding state and/or federal programs to achieve greater effectiveness in watershed implementation plans.  
To get the ball rolling, the LGAC will be convening our annual local government forum where we bring in outside experts to help us develop detailed recommendations to address a particular challenge facing local governments. This year we'll be focusing on the issue of meeting local governments' needs for technical assistance. 
We have to find a way to scale up successful models for technical assistance delivery and we need to make sure local governments have the internal capacity to take advantage of these services. 
We also need to evaluate what's being done already, including looking at pilot projects like the recently launched "circuit rider" program on Maryland's Eastern Shore, and we need to institutionalize the delivery of watershed technical assistance to local governments. 
This may mean establishing new technical assistance delivery systems using organizations like Virginia's Planning Development Councils or Pennsylvania's Councils of Government. But, it may only be a matter of re-tooling, re-purposing or expanding existing programs. 
The recommendations we come up with at the forum will help inform the states, who must include strategies for addressing these types of gaps in their Phase III Watershed Implementation Plans. 
During listening sessions in Pennsylvania and Virginia over the summer, LGAC members heard suggestions for using workforce development and restorative justice programs to address local staffing gaps. Some of the ideas we heard address other critical issues that local officials are grappling with: the opioid epidemic and reducing the rate of recidivism. The LGAC included this in their annual recommendations to the Chesapeake Bay Program leadership, suggesting that state and federal workforce development programs be used to train targeted groups, including people incarcerated for low-level crimes, veterans and other disadvantaged populations, to perform such functions as installing and maintaining green infrastructure. 
At the Maryland Association of Counties 2018 Summer Conference in Ocean City, Robert Green, director of the Montgomery County Department of Correction and Rehabilitation, shared his experience with employing restorative justice while meeting the county's needs for public services. According to Green, participants in the restorative justice program have provided more than 60,000 hours of service in the community over the last couple of years. We think this is a win-win opportunity that should be explored further.    
So, stay tuned and make sure you get a seat at the table in the Phase III WIP process in your state so you can advocate for the services you need to be successful watershed stewards.   
Meanwhile, the members of the LGAC will continue offering the Chesapeake Bay Program leadership our best advice on policies and programs that enable local governments to engage in protecting and restoring the Chesapeake Bay Watershed.
Bruce R. Williams is chair of the Chesapeake Bay Program's Local Government Advisory Committee.
Views expressed by opinion columnists are not necessarily those of the Bay Journal.