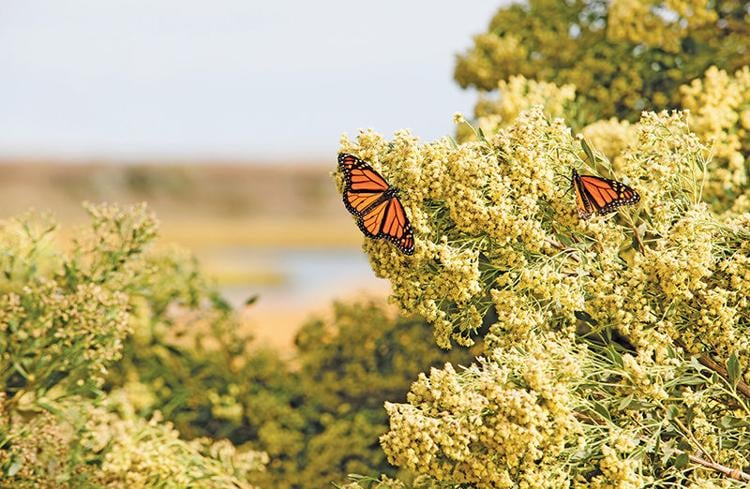 Last year at this time, our priorities for local governments were completely different from what they are now. 2020 has been a whirlwind of lifestyle changes and awakenings that have forced each of us far out of our comfort zones.
I have served in local governance for years and am proud to say I continue to learn about our ever-changing environment. From operating under a pandemic that has caused an economic crisis, to understanding the overwhelming need for social advocacy, the current events surrounding not just our Chesapeake Bay region but the entire world has called for us to be engaged as local leaders and citizens to a greater degree.
Life with COVID-19 has been unexpected and difficult. It has been necessary for local elected officials to reassess priorities in favor of the immediate needs of our communities. Reducing the workforce has compelled us to make decisions such eliminating monitoring, street sweeping, etc., during this time.
Local leaders are prioritizing their community's health and safety, recovering our economies and supporting our essential workers. The protection of public health must be balanced with supporting our local economies. States are looking at innovative programs to offer workforce development and training, and this effort should continue.
Historically, the Civilian Conservation Corps model, created by President Franklin Roosevelt in 1933 to hire unemployed people for projects in forestry, soil conservation and recreation might be an example that jurisdictions could consider when funding is available. Roosevelt's Tree Army planted billions of trees, built hundreds of parks and wildlife refuges, and created thousands of trails. Bay health is fundamental to the resiliency of the entire social-ecological-economic system on which we rely.
The pandemic is not the only thing that is challenging our understanding of the world. Outside our windows, a social revolution is taking place in full force. As the world watched George Floyd became a victim of a senseless act of violence, it became apparent that society is extremely overdue to begin acknowledging the social, ethnic and racial injustices facing members of various communities.
Our Bay watershed regions should remain committed to working together against institutional racism. Addressing discrimination in criminal justice, employment, housing, health care, political power and education is
key. In dismantling racism as local leaders, we must lead by example that "all men are created equal." It is crucial to remain committed to encouraging diversity and inclusion within our workplace, identifying and prioritizing the needs of all people, and creating a standard toward achieving environmental justice throughout the region. It is a moral imperative that we join together to promote an inclusive social, economic and healthy Chesapeake region.
Funding continues to be the looming issue local governments face in regard to having the capacity to combat issues at hand, especially during this time of economic downfall. It is important that our state and federal governments hear our concerns and find solutions to offer monetary clarity and support for us to continue the local initiatives designed to address health, social and economic disparities. The public is in a state of outcry, and local governments must do our part to promote awareness and institute the changes needed. 
Ann Simonetti is chair of the Local Government Advisory Committee to the state-federal Chesapeake Bay Program.
The views expressed by opinion columnists are not necessarily those of the Bay Journal.