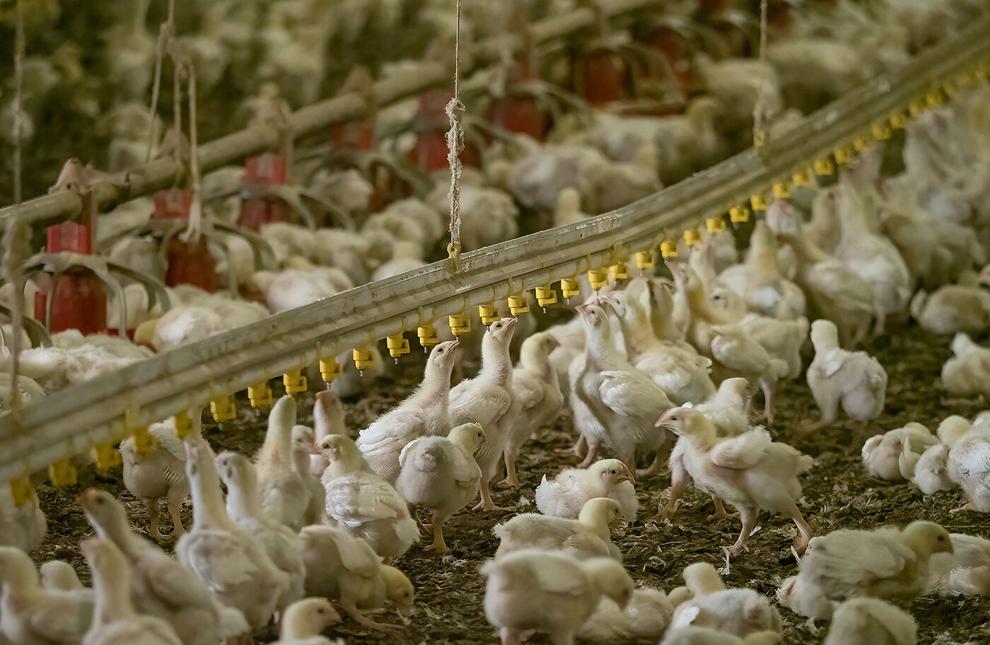 As the Chesapeake Bay cleanup effort has continued to languish without any real progress, we keep hearing a familiar tune from Maryland's farm lobby. The claim is that the agricultural sector, the largest single source of pollution in the Bay, has been making heroic progress in reducing pollution — but that urban areas are not doing their fair share and environmentalists refuse to acknowledge the success of farmers.
We've heard this argument again recently from the Delmarva Chicken Association, which has criticized our organization, the Environmental Integrity Project, for a report we released this past fall (See Report: When MD chicken farms fail inspections, few face penalties).
Our report, Blind Eye to Big Chicken, examined more than 5,000 pages of records from the Maryland Department of the Environment and concluded that 84% of the 184 poultry operations inspected between 2017 and 2020 had violated their state water pollution control permits. But only 2% of these operations — four of them — were penalized by the state.
The chicken lobby's response has been to issue a string of false and misleading claims. Among these is that farmers have dramatically reduced both their phosphorus and nitrogen pollution over the last three decades, allegedly based on figures by the Chesapeake Bay Program "that are the gold standard for measuring the Bay's health."
This is a misleading use of Bay Program computer modeling estimates, which are designed to guess what might happen years or decades in the future if pollution control practices employed by farms (such as planting trees beside streams) perform as well as the U.S. Environmental Protection Agency hopes they will in reducing runoff. These computer estimates of the future were never intended to show past progress and furthermore have been widely criticized as inaccurate by both farmers and environmentalists.
The only real gold standard for measuring past success in reducing pollution is actual water monitoring. Our organization examined state water monitoring data at 18 locations in Eastern Shore rivers and found that phosphorus and algae levels have remained stuck at the same high and unhealthy level over the last 20 years.
This is not just a problem of "lag time" — a delay between farmers doing the right thing and seeing positive results in the water. We documented a chronic problem of a multibillion-dollar industry repeatedly breaking the law, mishandling waste, overapplying manure and facing no consequences for it. 
Tom Pelton is director of communications for the Environmental Integrity Project.
The views expressed by opinion columnists are not necessarily those of the Bay Journal.