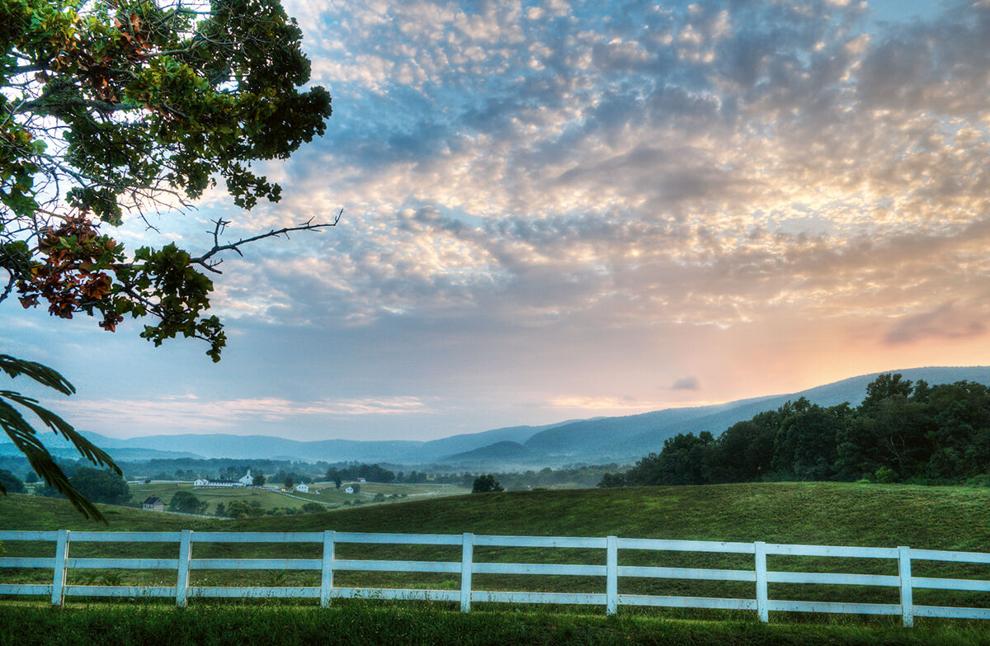 People say timing is everything, and perhaps they are correct. No matter how great an idea may be, it may be doomed if citizen attention is focused elsewhere or the issue cannot draw people's passion enough to shift their view from "me" to "we."
Citizens have seen the necessity of "we" in dealing with COVID-19. The hardest step has been changing people's view that their personal choices come first — the ultimate "me" — to the recognition that they must moderate their personal behavior to protect others — the ultimate "we."
Can we corral that sense of "we" and carry it over to water quality and the Chesapeake Bay?
For 50 years in Albemarle County, VA, we have been inspired to higher performance standards by generations of activists. There were lots of "we," from the League of Women Voters and citizen water resources committees in the 1960s and '70s advocating for stream buffers to forward-thinking county supervisors who passed the Stream Buffer Protection Ordinance in 1991. The county supervisors then voluntarily adopted many components of Virginia's Chesapeake Bay Preservation Act. This history is a proud one. Could we achieve it today? Baby steps of progress are happening. But setbacks lurk around every corner.
Telling the story in a way that appeals to the listener is the secret. Many will ask, "Why should I care about a place and a body of water 100 miles away? Why should I spend more to fix it?" But when people talk about their grandchildren being able to hunt for crayfish and macroinvertebrates in the stream behind the house, or to paddle the streams and rivers from the headwaters to the Bay, there is a different answer entirely. Yes, they care. And yes, they want to contribute to the solution. What is that contribution?
Moving from the theoretical to the practical and actionable is a real problem in today's world, where the "me" is firmly entrenched.
When Albemarle joined the Bay restoration effort in 1989, it was an era of "we." From 1982 to 1998, great strides in water protection were accomplished.
Only the major downzoning of the western half of the county to protect the watershed brought out a big debate. People sued, the county won, and now we are glad about the result. We see how tens of thousands of 2-acre lots, each with wells and septic systems, would have impacted our environment, created the need for more roads and imposed high costs to the taxpayers for providing services.
Fast forward to 2017, as the anticipated requirements in the Chesapeake Bay Watershed Implementation Plan became clear to county water resources staff. Concerns were raised about how to fund the expected improvements mandated by statute.
Seven years prior, the Board of Supervisors had instituted a stormwater tax, 0.7 cents added to the tax rate, to fund the developing program. That $1.4 million annually was no longer sufficient.
The county embarked on a two-year process to develop, with transparency and broad citizen participation, a stormwater fee based on a measurable amount of impervious surface. Much good work and earnest conversation in the committee resulted in what turned out to be a flawed proposal that could not earn support from a majority of the Board of Supervisors in 2019.
Why was it flawed? First, with good intentions, the committee proposed, and the Board of Supervisors agreed, that the fee would be countywide, urban and rural, with the same approach. "We are all in this together," right?
Second, the measurable amount of impervious surface also sounded like a rational and data-driven metric, based on county GIS data with citizen validation. It turned out that the GIS would need a great deal of validating, as numerous locations of driveways (impervious surfaces) were shown on neighboring properties (and billable to that landowner).
Thirdly, the formula based on these hardscapes turned out to be overly burdensome to rural residents, who were to pay 70% of the fees and receive "education" in return while the urban area would see brick and mortar stormwater improvement projects.
The burden was particularly high for farmers with barns and sheds out in the pastures surrounded by grass. Long, grass-covered farm roads to hay barns and equipment sheds would also be counted as paved driveways. The rooftop fees proposed for old sheds were often more, annually, than the shed was worth.
Confident staff presentations were taken apart by citizens at supervisor town halls, with complaints ranging from challenges to the whole concept of stormwater control to property rights concerns and fear of what could follow. "This fee may not be bad, but what will the county do next?"
While the financing plan went down in defeat, there is need and community interest to carry on with the stormwater management programs. We will remember the errors and craft a new plan with different approaches to address urban issues and rural issues.
I support, emphatically, the improvement to older, urban, failing, graywater pipes and storm sewers to prevent more expensive emergency repairs when a pipe collapses, often when the nearby road is in jeopardy.
I support continued investment in Soil and Water Conservation Districts that facilitate programming for urban and rural stormwater issues. I support cost-share programs of all origins to increase the miles of streams fenced out every year and other farm improvement programs to reduce sediment migration into our waterways.
In 2019, Albemarle raised the standards for the Acquisition of Conservation Easements program to require fence-outs wherever livestock is present on easement candidate properties. This is a huge step forward that took 19 years of wrangling to achieve.
After all we've learned, I now support a different financing approach for urban and rural contributions to stormwater improvements. In rural areas, there is often appropriate open space to have natural stormwater capture — that 6 feet of grass around the drip edges of the barn, for instance.
Mechanisms in use in other counties focus on the implementation of farm and nutrient management plans rather than a cash fee based on rooftops and roads.
But the biggest challenge ahead is to nurture a return to the "we." If we succeed in that effort, great things will happen.
Ann Mallek has represented the White Hall district on the Albemarle Board of Supervisors in Virginia since 2008. She operates a cow/calf to finished beef farm in Earlysville, selling certified grass-fed, naturally raised cattle directly to families. It took her family 15 years to accomplish fence-outs on the farm.
The views expressed by opinion columnists are not necessarily those of the Bay Journal.