Starting a three-day swing through farm country in Lancaster County, PA, Adam Ortiz spent a bone-chilling spring morning at a small dairy, learning how farmers might limit runoff that stems from such operations. Then came meetings with corporate food industry officials. The day was topped off with a tour of a local ice cream operation.
The next day was going to be another busy one. But Ortiz, administrator of the U.S. Environmental Protection Agency's mid-Atlantic region, paused to talk with the Bay Journal about what he'd learned and hoped to learn during his discussions with farmers.
"[Farmers] are doing, by in large, great stuff," he said in an interview. "They are feeding this country. They are feeding our region. They are feeding us in this restaurant we are sitting in right now."
The late-March visits highlight the importance that Ortiz, who has been on the job since October, has placed on finding ways to manage pollution from the region's farmlands. That's especially true in Pennsylvania, which has more farms — and farm-related runoff — than any other state in the Chesapeake Bay watershed.
"This is the third time I've been here, in Lancaster farm country," he said. "It is three times more than I have been in most places in the mid-Atlantic region since I started the job, which I think is a demonstration of our sincere interests in listening and learning and meeting farmers where they are."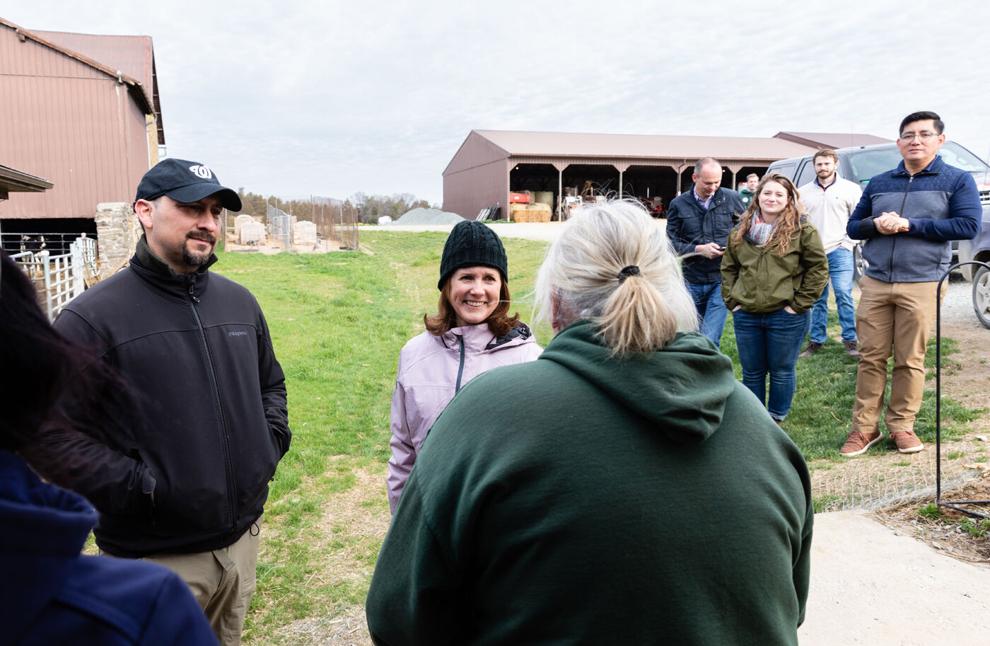 The meetings have come largely without press events, with Ortiz choosing to forgo photo-ops and focus on conversations with the agricultural community.
It's a challenging issue. While farmers are aware of how their actions may impact local streams and the Bay, Ortiz acknowledged that many are working on thin profit margins. Skyrocketing fertilizer prices, partly a byproduct of the war in Ukraine, aren't helping, he said.
"Our role is, how do we make it work?" he said. "How can we be most helpful, accelerate progress, but ensure that small family farms are viable? That is the sweet spot that we are going to figure out."
Figuring out a way to reduce nutrient and sediment runoff from the tens of thousands of mostly small farms that cover a quarter of the Bay's 64,000-square-mile watershed has proven elusive.
Farms require large amounts of nutrients in the form of manure or synthetic fertilizer to produce crops and are therefore the largest source of nitrogen and phosphorus reaching the Bay. Once there, those nutrients fuel algae blooms that cloud the water and deplete it of oxygen, creating "dead-zones."
Since 2010, when new pollution reduction goals were set, computer models used by the state-federal Bay Program show that the Chesapeake region — and nearly all of the states in it — have had little success reducing nitrogen runoff from farms. And the 2025 cleanup deadline grows closer.
States, including Pennsylvania, contend the modeled estimates undercount their actual progress. Nonetheless, the data illustrate a key problem: States want to reduce runoff, but economics and increasing market demands push farmers to produce more, which typically requires more nutrients.
The issue is most acute on small farms, which operate on thinner profit margins and, because of their sheer number, are less likely to get individual attention or assistance.
The big challenge for Pennsylvania
Nowhere is the issue greater than in Pennsylvania, which has 30,000 farms in the Bay watershed. Lancaster County alone has 5,000 — the average size is just 77 acres — and it produces more nitrogen runoff per acre than any county in the Chesapeake drainage basin.
The EPA is considering taking actions against Pennsylvania for its lack of nutrient reduction progress. But any regulatory action, by itself, won't fix the problem, Ortiz noted.
"EPA has a well-earned reputation as a regulator, but we are also equally a grant maker and a partner, we can provide technical assistance [and] guidance," he said. "There is a lot more constructive stuff that we can do, and we prefer to do, before ever taking regulatory actions. It is all necessary, and different tools are appropriate at different times."
To accomplish those goals, Ortiz said, there needs to be "transformational" changes to dramatically scale up efforts, and most of those changes will need to take place outside the regulatory arena.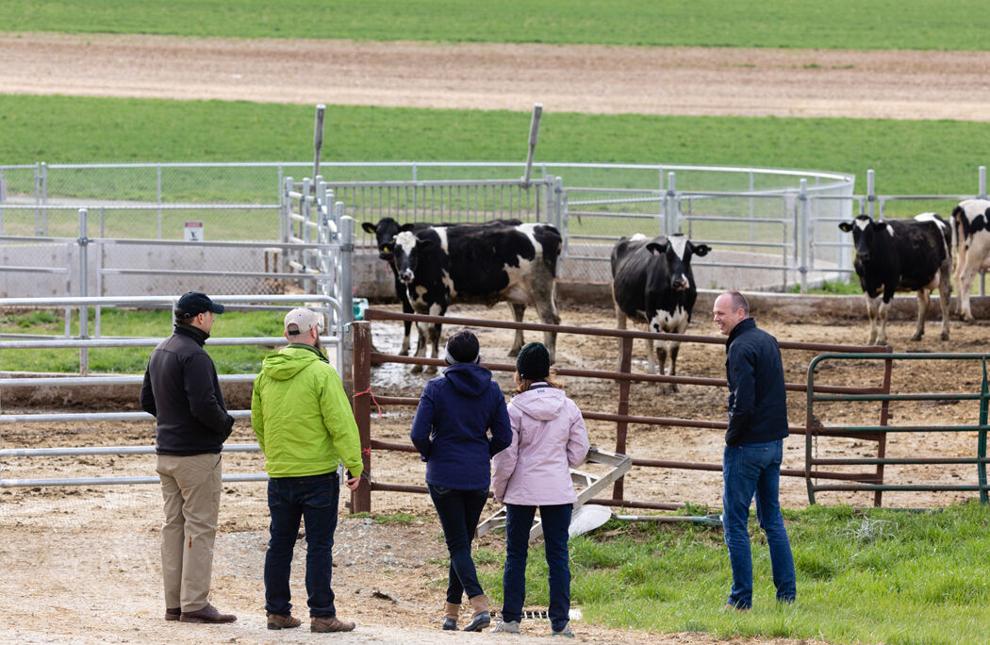 The EPA has little direct regulatory authority over farms, except for the largest concentrated animal feeding operations, or CAFOs. That means solutions rely heavily on things like government cost-share programs that help farmers pay for best management practices — such as stream buffers, manure storage facilities and other methods and actions that can reduce the amount of nutrients and sediment reaching streams.
Equally important is having enough technical assistance staff available to work one-on-one with farmers interested in adopting such practices. It may take many visits over months or years to persuade a farmer to adopt them, but agencies and organizations often lack secure, long-term funding for those positions, making sustained contact with individual farmers difficult.
Those problems are especially acute in Pennsylvania, which lacks both staffing and a cost-share program for farmers. "Ensuring that the state has committed long-term resources to the success of conservation practices on farms will be a transformational success, too," Ortiz said.
"In Maryland and Virginia, it is not always perfect, but they have dedicated funding, and they are steadily putting more [conservation practices] on the ground on farms. And they are making a difference. We can talk about pace and effectiveness and inspections, but for the most part, that element, that part of the foundation, is there."
Ortiz also said federal and state agencies can be "more surgical" in how they target available money in "the right places where it will make the most difference."
"Lancaster is certainly a hotspot of pollution," he added. "That is why we are here."
Potential for corporate partnerships
Ortiz is especially interested in the potential for private sector partnerships to accelerate progress. The previous day he had visited farms supplying Turkey Hill Dairy, which is working to have conservation practices installed on all of the more than 150 farms that supply its milk.
The program is partly funded by the EPA and U.S. Department of Agriculture with the Alliance for the Chesapeake Bay handling outreach. By incorporating conservation expectations for individual farms while providing financial incentives to help install them, the intent is to ramp up farmer participation and get more conservation practices installed faster.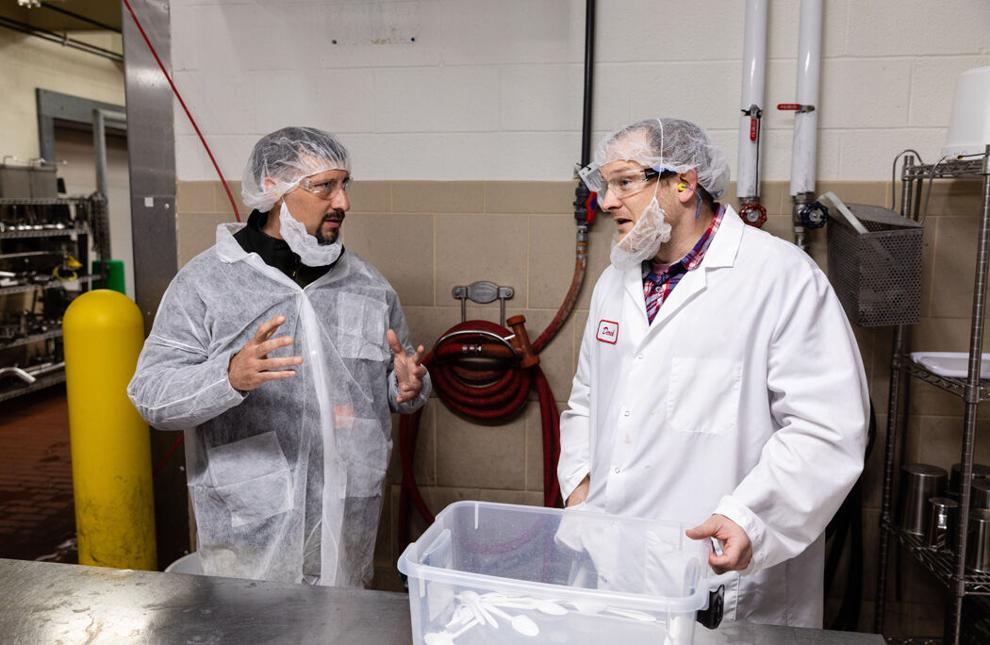 "That is transformational," Ortiz said. "Our goal is [to figure out how] we replicate and make mainstream these pilot programs, and how to work with and transform an industry as well.
"That will have far more long-term impact than just our regulations alone," Ortiz said. "I don't see how we can achieve scale and speed without the active participation of the private sector."
Kelly Shenk, agricultural adviser for the EPA's mid-Atlantic region, said that such initiatives can mesh with sustainability goals already set by many businesses. "It is what the market wants," she said.
Corporate goals are often aimed at climate concerns, but many farm conservation practices can address both climate and water quality issues, Shenk said. "The private sector being at the table is one of the missing pieces," she said. "They are really leading this in a lot of ways. I think there could be some great synergies there."
Ortiz said there is "no question" that if such programs prove successful in Pennsylvania, they can be applied to other states in the region and the nation. In fact, the agency's national agriculture adviser, Rod Snyder, joined Ortiz, Shenk and others on the visits to farms participating in the Turkey Hill effort.
Officials with the Pennsylvania Farm Bureau, which had unsuccessfully sued the EPA over its cleanup plan, formally called the Chesapeake Bay total maximum daily load or TMDL, said they appreciated Ortiz's proactive outreach. The Farm Bureau was one of the first agricultural organizations Ortiz met with in his new position.
"We believe the administrator really now does understand the diversity of agriculture in our state and the economic challenges our farmers face," said Joel Rotz, manager of the bureau's Government Affairs and Communications Division. "He genuinely wants to be helpful in achieving a funding program that is locally driven to make the 'best bang for the buck,' so to speak, in meeting water quality goals."
Rotz said that while he appreciated increased outreach, the EPA is a regulatory agency, and farmers are "a segment of the regulated community that often feels that no matter what we do, it is not enough."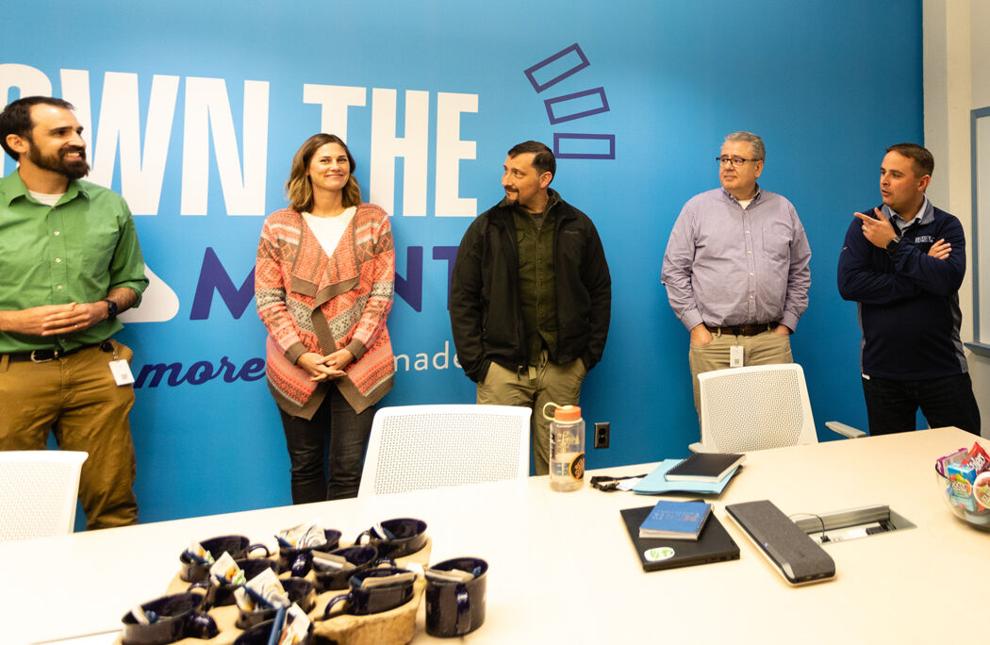 In the years after the TMDL and its 2025 deadline were established, the EPA and Bay states focused most of their efforts on reducing discharges from wastewater treatment plants. That delayed emphasis on the complex job of reducing farm runoff.
Now, to meet the 2025 Bay cleanup goals, more than 80% of remaining nitrogen reductions need to come from farms. And that will require a rate of progress that is far beyond anything the region has accomplished to date. The result, many in the agricultural community say, is that in 2025 farmers will get blamed for missing the goal.
Ortiz didn't answer directly when asked whether farmers will bear much of that criticism. He instead emphasized that the changes being discussed could significantly scale up action and speed progress.
"I talk about trajectory a lot," he said. "Are things on a trajectory to get to that goal or not? … All of this takes a long time, but one of the themes you've been hearing from us is that we want to keep it real. If we aren't on a real path for success, let's stop kicking the can down the road and [instead] have tough conversations and do what we have to do to get things on a realistic path, and not pretend."
Ortiz said he plans to return to Lancaster County for more conversations.
Cover photo: Spring Meadow Farm in Peach Bottom, PA, hosted guests from federal agencies, nonprofit organizations and corporations on March 23, 2022, to discuss current and potential strategies to reduce water pollution in the Chesapeake Bay region. (Will Parson/Chesapeake Bay Program)