It's been nearly six years since city officials in Martinsburg, WV, learned that one of the wells supplying drinking water to their community contained harmful levels of per– and polyfluoroalkyl substances, extremely persistent compounds often called "forever chemicals."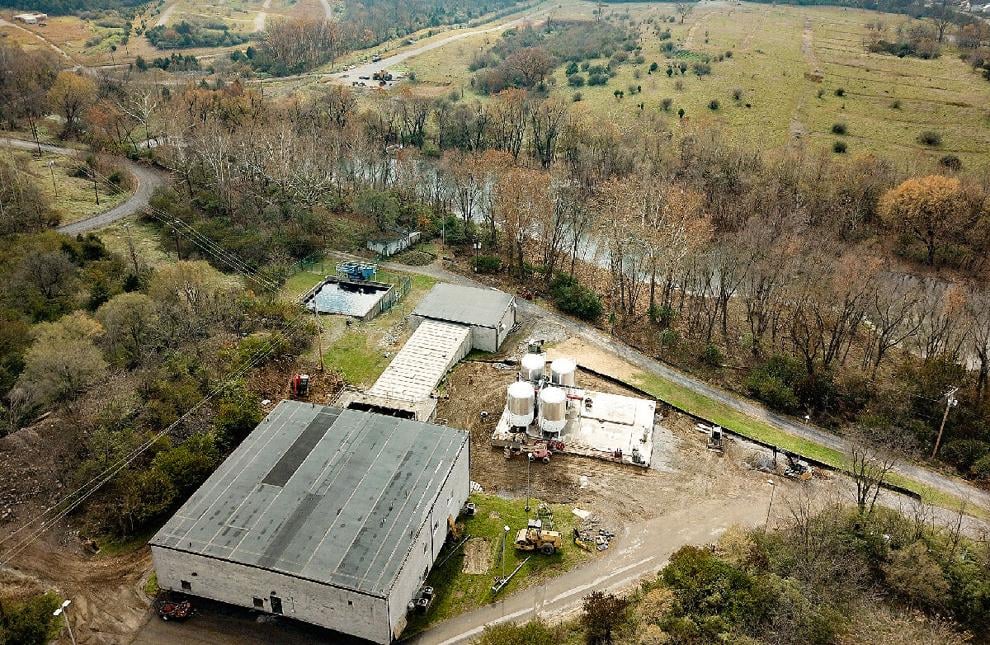 Authorities promptly took the tainted well out of service and only resumed using it in December 2017 after installing a granular activated-carbon treatment system to deal with the contaminants. Since the treatment system went online, PFAS concentrations in Martinsburg's water have been below the health threshold recommended by the U.S. Environmental Protection Agency.
But the compounds have continued to show up in the area's groundwater and local streams, and questions remain about health effects from area residents' lengthy exposures to the toxic chemicals.
A recent report by the U.S. Agency for Toxic Substances and Disease Registry found that residents of Martinsburg and surrounding Berkeley County who drank public tapwater still had elevated levels of two PFAS compounds in their bodies roughly 3.5 years after the contaminated well had been taken offline.
"I think there was a sense that installing granular activated-carbon would solve the problem, and now there may be reason to believe that's not the case," said Scott Faber, senior vice president of the Environmental Working Group, a national nonprofit based in Washington, DC.
PFAS are a group of thousands of manmade chemicals used as stain and water repellants in a large number of industrial and consumer products. In Martinsburg's case, the source of contamination is Shepherd Field Air National Guard base outside of town, where aqueous film-forming foam containing PFAS had been used since the early 1970s to fight fires and train firefighters.
The compounds in the foam soaked into the ground and seeped off-site and apparently into the City of Martinsburg's Big Springs well, which supplies drinking water to both the city and some residents of Berkeley County.
PFAS were first detected in the Big Spring well in 2014, but at that time the levels did not exceed provisional safety levels set by the EPA. Two years later, though, after the EPA established health advisory levels for two PFAS compounds, the city took Big Spring offline and didn't reactivate it until the treatment system had been shown to work.
The toxics substances agency has launched assessments of PFAS exposure in Martinsburg and seven other communities nationwide.
One of the chemicals found at levels higher than the national average in Martinsburg area water system customers is perfluorooctane sulfonic acid, or PFOS, a common ingredient in the firefighting foam that had been used at Shepherd Field.
The other is perfluorohexane sulfonic acid, or PFHxS, which the toxic substances agency said showed up in Martinsburg area blood samples at a level 2.5 times higher than the national average. The agency said firefighting foam used until 2016 also contained other chemicals that could break down into PFAS, one of them being PFHxS.
True to their nickname, these PFAS compounds can persist for years, even decades, and the agency said that PFHxS is one of the longest-lived, which may explain why it has remained high in residents' blood.
While higher than the national averages in some cases, the levels of PFHxS and other compounds found in West Virginians' blood measured well below what had been detected in the blood of residents in other communities with contaminated drinking water, the agency said.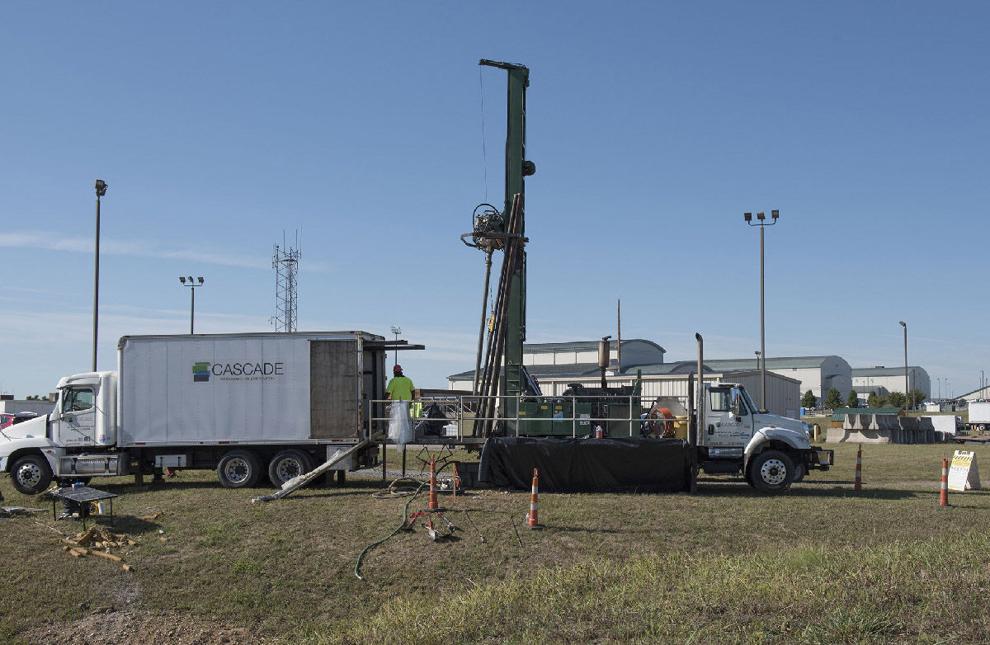 It only assessed PFAS exposures among public water system customers, not any area residents who may be drinking from private wells. "There are only a few private wells affected by PFAS," an agency spokesperson said.
The agency did urge residents "when possible" to eliminate or decrease potential exposure to PFAS in stain-prevention products and food packaging materials. The agency found PFOS and perfluorooctanoic acid, or PFOA, another problematic compound, in household dust sampled in some residents' homes, but said the levels found were "within the range" of levels detected in other U.S. communities with and without known PFAS contamination.
The toxic substances agency also advised Martinsburg area residents to heed local fish consumption advisories. But Brent Walls, the Upper Potomac Riverkeeper, pointed out that West Virginia has issued no PFAS-related fish consumption advisories, even though water samples found the chemicals in nearby streams.
"There are a lot of low-income and minority groups that routinely fish for sustenance in Opequon Creek," Wall said.
Walls and his co-workers at the Potomac Riverkeeper Network have begun catching fish from those area waters and sending them for chemical analysis to the U.S. Geological Survey's National Fish Health Laboratory in Kearneysville, WV.
A remedial investigation has been commissioned to determine the extent of PFAS contamination at Shepherd Field and evaluate options for dealing with it. Maj. Holli Nelson, spokesperson for the West Virginia Air National Guard, described that as a "multiyear effort."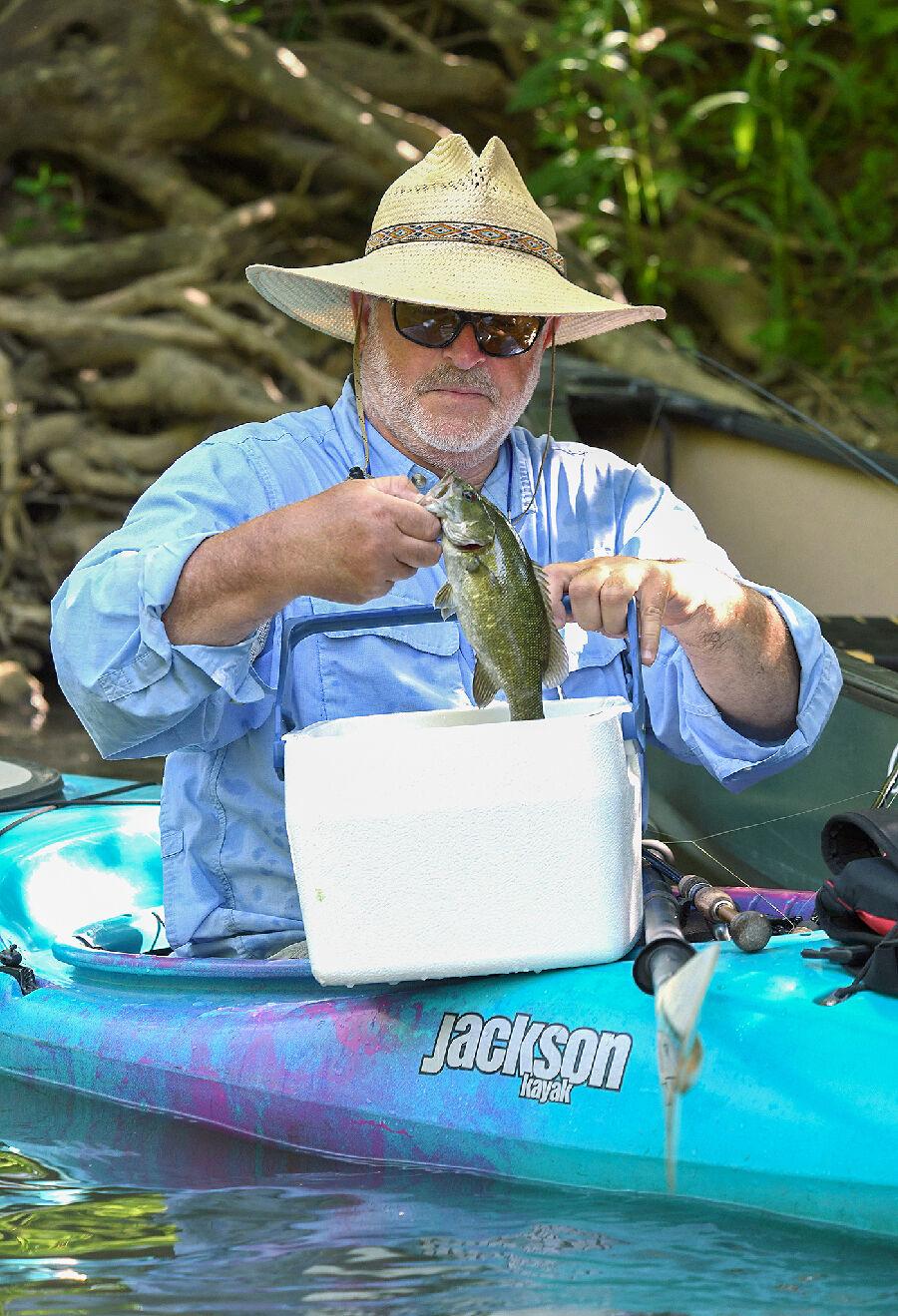 A handful of lawsuits, meanwhile, have been filed on behalf of more than 100 local residents, as well as for all public water system customers, seeking damages from manufacturers of PFAS-laced firefighting foam.
"The contamination still exists, and there are people who have basically been in contact with high levels of PFAS since the early '70s around the air base at Martinsburg," said Stephen Skinner, the leading local lawyer behind the lawsuits.
In one lawsuit, a nearby property owner contends his private well is contaminated, while residents in other cases contend health problems they've developed may be related to chronic exposure to the chemicals.
The toxic substances agency steered clear of discussing potential health effects of such PFAS exposures, noting that the science is still developing. Studies have found exposure to certain PFAS to affect reproduction, the immune system and children's development.
There are no plans to do any more blood testing in the Martinsburg area, the agency said, nor does it recommend residents get retested on their own. Because the chemicals stay in the body for so long, it said, "PFAS blood levels are not expected to change significantly in the near-term, even if exposure stops."