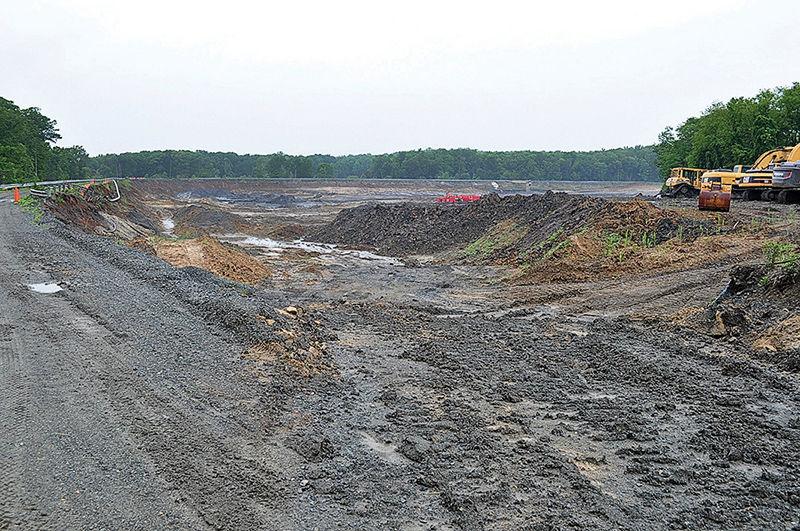 Dominion Energy is moving forward with plans to build a new coal ash landfill near the Potomac River in Northern Virginia, entering the last chapter of a long debate over how to safely dispose of the lingering contaminant.
The Virginia utility company applied for a solid waste permit from the state Department of Environmental Quality in November for its $347 million plan to construct a 70-acre lined landfill next to the last remaining pit of coal ash left at its Possum Point Power Station in Dumfries. The power station sits on a peninsula bounded by Quantico Creek and the Potomac River, a tributary of the Chesapeake Bay.
Meanwhile, Dominion is also working with DEQ to develop a "corrective action plan" for remediating groundwater and surface water contamination detected at the site where coal ash had been stored for years in waterlogged clay-lined pits.
Concerns about groundwater contamination are among the reasons some have been advocating for Dominion to excavate and remove the remaining coal ash rather than create a new onsite landfill, not far from private residences. Opponents of Dominion's proposal have argued that the ash should be transported by truck, rail or barge to an existing industrial landfill. But Dominion officials contend that those options would cost two or more times as much as an onsite landfill and some are logistically infeasible.
A 2019 bill required Dominion to test drinking water wells near the coal ash storage pits and provide an alternate source of drinking water to residents if coal ash-related elements in their water exceeded limits. Four years later, six households are still using bottled water supplied by Dominion, a company spokesperson confirmed. Most opted for the installation of a water treatment system also paid for by Dominion Energy, the spokesperson said.
"We're 30 miles from [Washington, DC] and people are living on bottled water because of contaminated drinking wells from coal ash," said Potomac Riverkeeper Dean Naujoks, who has advocated for moving the coal ash to an offsite landfill.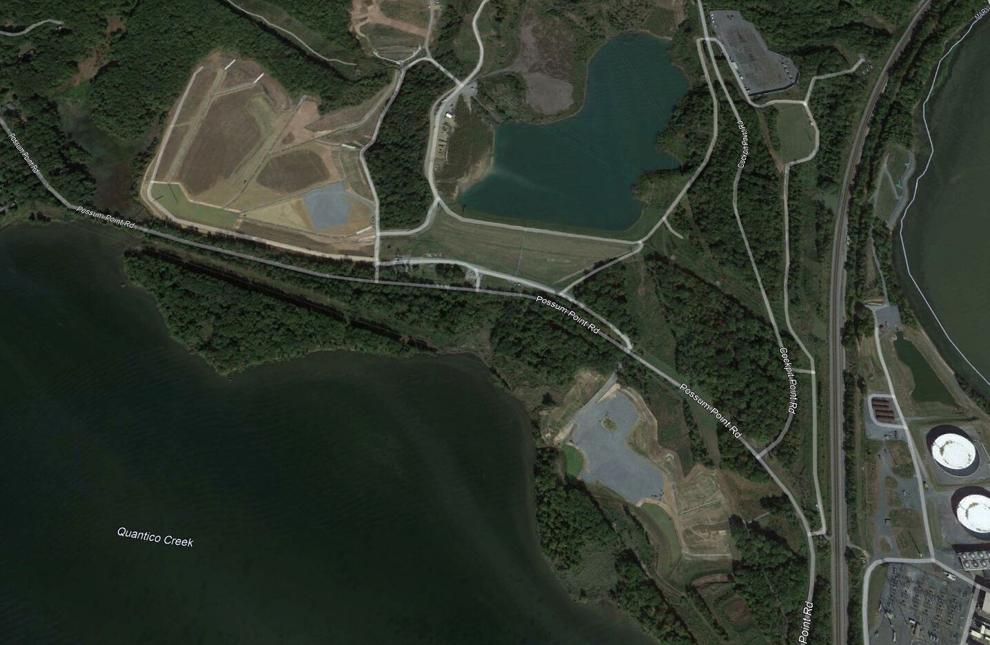 A new state law requires any successful applicant for a coal ash landfill to fund the connections of households within one mile of the landfill to municipal water service. State Sen. Jeremy McPike (D-Prince William County), whose district will soon include Possum Point as the result of redistricting, said he sponsored the legislation to help the residents who live near the proposed landfill and still suffer from contaminated wells.
He pointed to growing evidence that coal ash elements have already leached into the surrounding groundwater and made their way into wells, triggering the need for corrective action. Drilling the wells deeper, as Dominion had offered to do for some households, would not necessarily be a long-term solution, he said.
"How can you ensure cap-in-place really works when existing monitoring wells have popped up with several hot spots?" McPike asked. Cap-in-place is the term for Dominion's original plan to drain, cover and store the ash in the large clay-lined pit where it is currently stored.
Dominion's monitoring wells have detected metals from coal ash, such as arsenic, boron and cobalt, at levels that exceed groundwater quality standards set by the state. A Dominion spokesperson said the company has submitted its plans for potential remediation actions to DEQ and is conducting additional studies. The primary step the company has proposed is to move the ash from the 72-acre pit where it is stored to a new, double-lined landfill nearby.
"The expected timeline for determining any other required actions is difficult to predict," Dominion spokesperson Peggy Fox wrote in an email, "but we are hopeful to have a plan developed in the next 12 months."
Spencer Adkins, director of the coal combustion residuals project for Dominion Energy, said the company has been working with a local taskforce to firm up potential plans for the site once it has been remediated. Among them is a concept to turn portions of the land owned by Dominion into public parks and trails, though it could be tricky to begin the work during construction. 
"We're committed to doing something here," Adkins said.
Prince William County Supervisor Andrea Bailey created the taskforce in early 2022 after hearing about Dominion's plans to create a new onsite landfill. She said at the time that she was "very disappointed" in the plan. Her chief of staff said in April that Bailey continues to champion "the removal of the contamination at Possum Point."
During a town hall meeting Bailey hosted in late March, she invited Dominion's Adkins to present an update on the company's plans. Potomac Riverkeeper Naujoks had been invited but did not attend after the focus of the meeting, he said, shifted away from Possum Point to a broad variety of economic topics. Naujoks, a member of Bailey's task force, said he has been disappointed with its progress.
Prince William County staff, meanwhile, gave local approval to the proposed coal ash landfill by certifying to DEQ that it was zoned correctly, based on its lawyer's interpretation of the relevant law.
Possum Point is one of four Dominion-owned power stations with longstanding coal ash piles and pits, located next to waterways, that the company has been charged with cleaning up — first by federal law and then by a stricter state law. The Possum Point plant burned coal for power until 2003, when it converted to oil and natural gas. Legislation passed in 2019 required the utility to recycle about 25% of the coal ash left at these sites and safely dispose of the rest by 2032.
Each of the power stations is in a different stage of the cleanup process. Dominion plans to build a new landfill at two of them and entirely remove the ash from the other two, some for recycling and some for disposal, Adkins said.
For reference, Adkins said, the company plans to landfill and recycle portions of an estimated 15 million pounds of ash from its Chesterfield Power Station located along the James River south of Richmond. At Possum Point, that number looks more like 4 million pounds of coal ash — still enough to fill the Capitol Rotunda 83 times.
*This article has been edited to reflect that six households, not nine, are still using bottled water supplied by Dominion.