Virginia lawmakers in a special session in August funneled significant portions of federal funds from the American Rescue Plan Act toward projects that will help curb pollution in the Chesapeake Bay. Virginia received roughly $4.3 billion from the act.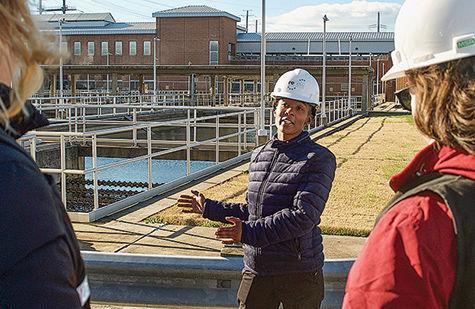 State lawmakers approved spending $100 million on continued improvements to wastewater treatment facilities. In addition, $125 million will go toward curtailing raw sewage overflows from combined sewer systems in Alexandria, Richmond and Lynchburg. The cities have been building costly storage solutions to reduce overflows into the Potomac and James rivers and have regularly asked the state for funding to reduce the impact on ratepayers.
Another $75 million will go toward repairing, upgrading and improving septic and sewer systems that leak pollution into streams in other parts of the state. Some of that funding will be available as grants to homeowners at or below federal poverty guidelines.
Infrastructure improvements have helped Virginia make huge leaps toward achieving its Bay cleanup goals since 2010. The state plans to get most of its remaining pollution reductions from farm operations — an effort advocates say will require an even larger infusion of funds.
Through separate funding mechanisms, Virginia legislators also approved an expansion of a key agricultural cost-share program. Farmers will be able to receive state cost-share money to pay for not only permanent but also temporary, portable fencing that keeps livestock out of waterways. Portable fencing is often used by farmers who practice rotational grazing, which has other benefits for water quality. The program will pay farmers $250 for each charger to run electrical fencing and 30 cents per linear foot of portable fencing.
Virginia's soil and water conservation districts called the measure "a huge step forward in supporting practical and inexpensive options for protecting the water" on farms. Maryland this year increased its cost-share rate for fencing from 87% to 100% to help achieve agriculture pollution reduction goals, but its program does not cover portable fencing.