Consumers in some Northern Virginia communities will have to pay for plastic bags starting next year.
Fairfax County became the first Virginia locality in the Chesapeake Bay watershed to pass a five-cent fee on the use of plastic retail bags when the measure was approved by its Board of Supervisors in mid-September. Alexandria and Arlington followed suit later the same week, passing their own versions of the measure.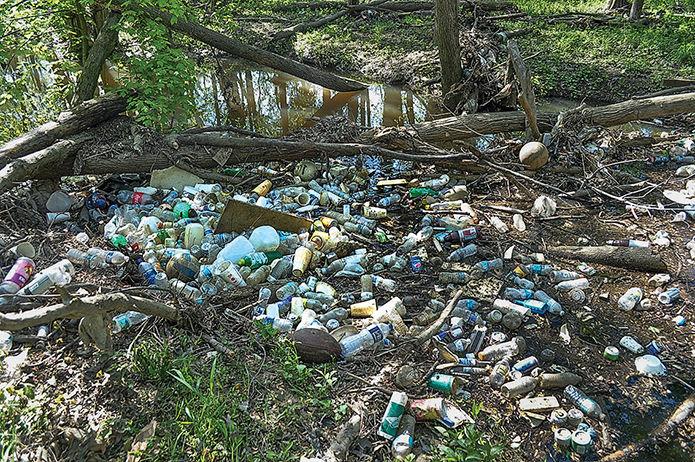 The purpose of the fee, sometimes called a tax, is to discourage use of disposable plastic bags, which are among the most common items found as litter in local waterways.
Plastic bags "damage aquatic ecosystems and the micro-particles of plastics created when they break down make their way into our water sources," Fairfax County Board Supervisor James Walkinshaw wrote in a statement.
"Plastic bag taxes are proven in jurisdictions across the nation," he said. "This measure will reduce plastic pollution, and the modest funds collected will be reinvested into litter prevention and to providing reusable bags for low-income community members."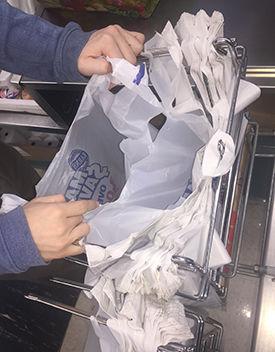 The City of Roanoke, which is not within Virginia's portion of the Chesapeake watershed, was the first locality in the state to pass a plastic bag fee. The Virginia General Assembly, which must give cities and counties permission to pass such local measures, approved legislation in 2020 allowing them to adopt plastic bag ordinances.
The District of Columbia and several localities in Maryland already charge five-cent fees on plastic bags. Maryland's General Assembly nearly passed a statewide plastic bag ban in 2020 and 2021. Studies have shown a correlation between such fees and bans on certain disposable products and reduced plastic waste in nearby rivers.
Fairfax County's five-cent fee on plastic bags will go into effect on Jan. 1, 2022.