As the Bay region enters the next leg of the Chesapeake cleanup effort, local governments will need more help — both financially and with technical assistance — if they are to ramp up their efforts.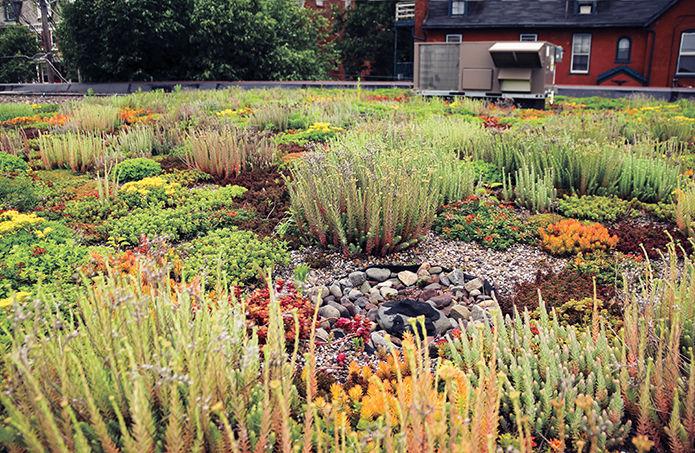 That was the message delivered by local officials to the Chesapeake Executive Council, the top policymaking body for Bay restoration work, when it met in Baltimore in August.
"Local governments can be resourceful, innovative and effective partners in watershed protection and restoration," said Bruce Williams, chair of the Chesapeake Bay Program Local Government Advisory Committee and the former mayor of Takoma Park, MD. "However, we need the tools and resources required for success."
It's a message, he reminded Executive Council members, that the committee has been raising for a decade, but it is more urgent than ever as pollution control efforts needed between now and the 2025 cleanup deadline are likely to cost billions of dollars, with local governments shouldering a significant portion of the expense. The Chesapeake Bay Executive Council includes the governors of Maryland, Virginia, Pennsylvania, West Virginia, Delaware and New York; the mayor of the District of Columbia; the administrator of the U.S. Environmental Protection Agency; and the chair of the Chesapeake Bay Commission, an advisory body that represents state legislatures.
The local advisory committee was created shortly after governors and the EPA created the state-federal Chesapeake Bay Program in 1983. It includes representatives appointed by the governors and the District of Columbia mayor and meets quarterly to provide comment and advice on Bay activities.
The communication is more important now than ever, Williams said, as states are starting the job of writing new watershed implementation plans, which will guide Bay cleanup efforts through 2025. The EPA, which ultimately has to approve the plans, has said they should be developed with input from local officials.
But in their written report to the council, local officials seemed to question whether their concerns, much of which involve adequate funding as well as technical and staff support, will be listened to and addressed during the plan-writing process.
"The need for more resources remains a key barrier to local governments participating more fully in protecting and restoring water resources in our communities," they wrote. "State and federal governments must increase funds allocated for local implementation."
In its report, the committee said local governments want to clearly understand what they are responsible for doing under the cleanup plans, and that the final state plans should include estimated costs so everyone knows what is expected. "Local governments would not approve an implementation plan without knowing the associated costs, and we hope that you wouldn't either," they wrote.
Among the committee's other recommendations:
• Better engage local governments. State and federal agencies are starting to write new "Phase III" watershed implementation plans to meet Bay cleanup goals. The plan-writing process needs to incorporate plenty of opportunities and time to adequately engage with local officials. "Less talking at us, more talking with us," the committee said. "The ability to see the world from the perspective of local government is critical to your success."
Further, they said local communities are often required to carry out assessments or write plans to comply with regulatory requirements but often get little actual guidance from state agencies about exactly what they should be doing, which results in inadequate plans or work that has to be redone. "Local governments want to put their resources into implementation of practices, not paperwork. Clear direction will help ensure they get to do that."
• Provide tools and resources for local governments to succeed. Local governments need to clearly know what they are responsible for, and receive the tools and resources that they need, the committee said.
Specifically, local governments need more technical assistance to help them plan, finance and implement pollution reduction practices. Many local governments have to contract for these services because they lack in-house expertise. The LGAC asked the Executive Council to evaluate the availability of existing technical assistance programs and work to fill identified gaps.
Further, to bolster the workforce available to help with such activities as installing and maintaining new green infrastructure projects, the committee said states need to support programs that help train targeted groups such as disadvantaged populations or criminal offenders. Such programs can not only help with projects, but also provide participants with a certificates upon completion that show they have obtained skills that would help them enter the workforce and supply the growing demand for trained green infrastructure workers.