Baltimore has become the latest Maryland locality to strengthen protections for its forestland. You heard that right: The city, where some densely packed rowhome neighborhoods are practically tree-less, has acted to prevent the loss of what woods it has left.
On Sept. 21, the City Council unanimously adopted legislation that expands legal protection to wooded areas too small to be covered by the state's Forest Conservation Act.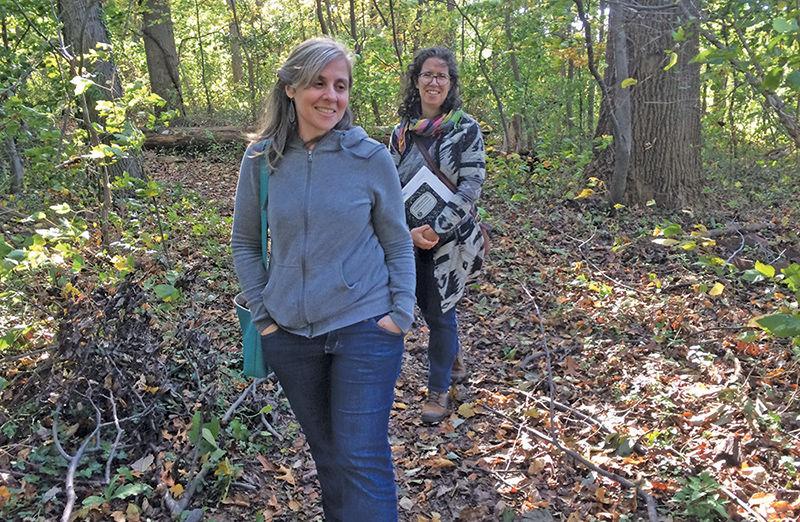 After failing repeatedly to persuade Maryland lawmakers to strengthen the state forest conservation law, environmental groups have shifted gears to lobby local governments. Anne Arundel, Howard and Frederick counties have all adopted local forest conservation requirements in the past year that go beyond the state law.
Under the new city law, developers or landowners could be required to plant new trees if they plan to clear at least 5,000 square feet of woodlands — an area smaller than the floor space in some of the larger suburban homes. But in Baltimore, a builder could construct at least three rowhouses on a tract that size.
Maryland's forest conservation law, in comparison, applies only when someone wants to clear 20,000 square feet or more of trees.
The legislation is a hard-won victory for Baltimore's environmental groups, which teamed up to press for its introduction and passage. Working with City Hall, groups such as the Baltimore Tree Trust, Blue Water Baltimore, Parks & People Foundation and the Alliance for the Chesapeake Bay have planted thousands of saplings and seedlings across the city. Together, they've managed to increase the tree canopy by about 2,000 acres.
But trees still cover just 28% of Baltimore's landscape, well below the city's goal of 40% coverage. And most of those trees are in municipal parks, not where people live or spend most of their time.
A tiny nonprofit called Baltimore Green Space played a pivotal role in drawing attention to the need to protect existing woodlands from development if the city is to have any hope of reaching its urban tree canopy goal.
Originally founded to help neighborhoods secure open land for community gardens and pocket parks, the group branched out several years ago to advocate for the city's forest patches. The organized effort trained squads of forest stewards to adopt and tend to woodlots or groves of trees on small tracts of land that somehow got passed over as the city grew and filled in.
That shift came after trying to help residents save some woods in Wilson Park, a small community in North Baltimore that was among the first developed specifically for African American homeowners.
"Our work shaping this legislation was galvanized by the forest stewards we work with and the loss of several forested lots of Wilson Woods," said Katie Lautar, Baltimore Green Space's executive director. "While we could not protect those lots, we have worked to ensure that moving forward smaller forests will have stronger protections."
The group worked over the years to document and publicize the need. With Matthew Baker, a professor of geography and environmental systems at the University of Maryland, Baltimore County, the group found that 20% of the city's forestland is outside of municipal parks.
Further, they determined that there are nearly 2,400 privately owned woodland patches in the city as small as 5,000 square feet that would remain unprotected if the city didn't tighten its law.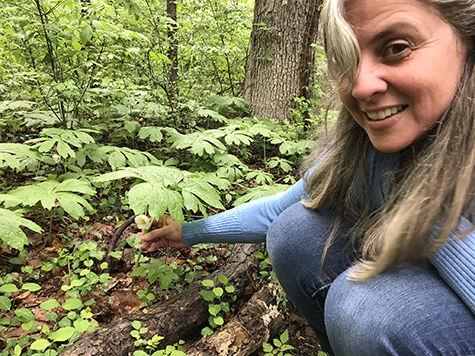 Working with the city's Office of Sustainability and the city's state-appointed forestry board, environmental groups succeeded in getting the mayor's office to introduce forest conservation legislation, and it moved quickly through the council. Advocates pointed out that forest patches can be found throughout the city, not just in the more affluent neighborhoods. They help cool neighborhoods, improve air quality and provide places for children and adults to play and access nature. They also serve as some of the most effective curbs on flooding and polluted stormwater runoff.
In a news release celebrating the bill's passage, the groups said they hope it's the first of several pieces of legislation put forward by City Hall to enhance and preserve Baltimore's tree canopy.
"We are thankful for the steady input of the Office of Sustainability to forge a better balance of green to gray infrastructure for our beloved city," said Amanda Cunningham, a member of the Baltimore City Forestry Board.