The Audubon Naturalist Society hosted its third Taking Nature Black conference on Feb. 27 in Chevy Chase, MD. And for the third time since the inaugural conference in 2016, the number of participants doubled.
The biannual conference, designed to give African Americans in the environmental field a space to share ideas, network, and support one another, has begun drawing attention from across the country as well.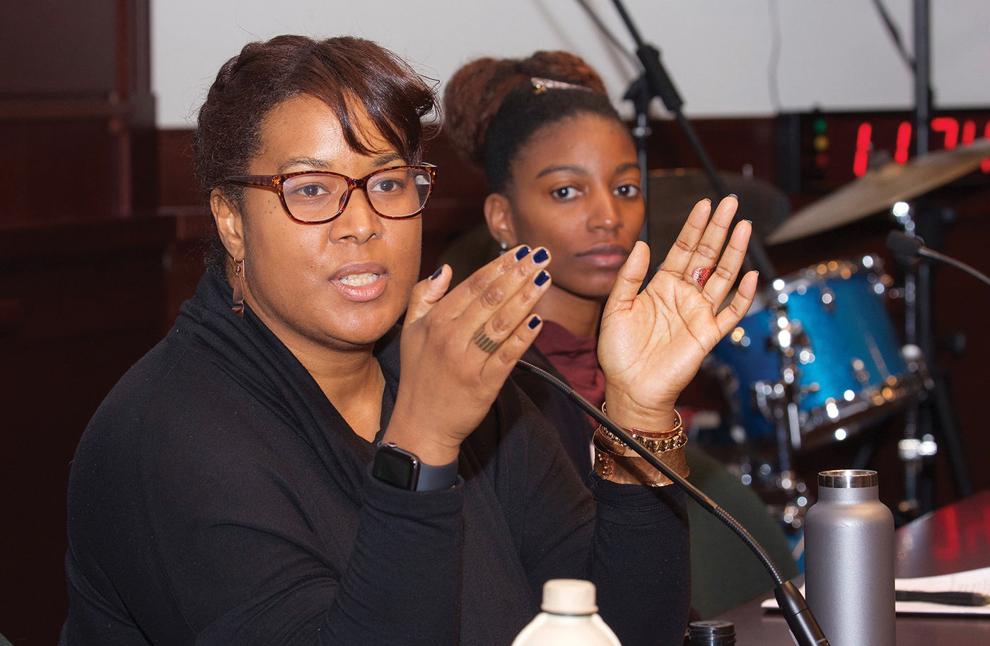 At least 450 people participated either in person (weeks ahead of the coronavirus crisis) or through a live video stream, with many groups watching online from their workplace.
Conference organizer Caroline Brewer said in-person registration hit capacity three weeks before the event, and they are looking for a larger venue in 2022.
"The biggest challenge for us every year has been meeting the hunger that's out there," said Brewer, director of marketing and communications for the Audubon Naturalist Society. "It's a great challenge to have."
The nonprofit group, focused on building connections to nature in the greater DC area, drew topics and panelists for the conference mostly from the District of Columbia, Maryland and Virginia, but Brewer said that people from other areas, such as Florida, North Carolina, Wisconsin and Pennsylvania, either expressed interest or made the trip in person.
Brewer said the energy among attendees was especially rewarding. "Numbers don't mean anything compared with the amount of joy that was spread through the experience of that conference," she said.
For those who could handle an early start to the day, the conference began at 6:30 a.m. with a meditation and woodland walk led by Rabiah Nur, an indigenous healer, activist and storyteller.
Climate change panelists spoke to the importance of outreach and environmental policies that are equitable for all communities, especially those that have shouldered the brunt of pollution.
"I have spent my career on trying to advocate for the inclusion of black and brown voices in this space because too often, within the environmental movement, blacks have had a lack of access, a lack of participation and an overabundance of the environmental burdens and not enough environmental benefits," said Dawone Robinson of the Natural Resources Defense Council.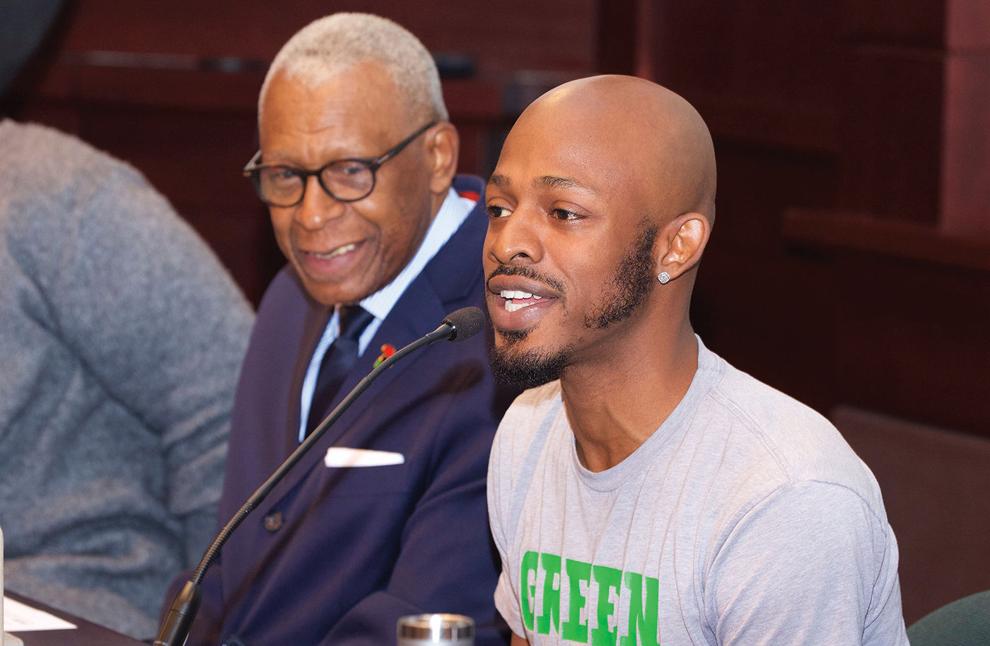 BeKura Shabazz Branch, a Virginia activist, spoke about the disproportionate impact of air pollution in black communities and the need to empower people with information. She said that local activists are not brought into partnerships and conversations as much as they should be.
"Grassroots work is some of the most devalued and overlooked work that there is," she said. "When you all are looking to get certain information you always look to those who are closest to our legislators… But you also can get very valuable work and very valuable contributions from those that are boots on the ground, that are in the communities."
Panel presentations dealt with topics ranging from climate change policy, outdoor joy and environmental justice to youth in action, environmental careers, the greening of black and brown communities and the experiences of multigenerational farmers and land stewards.
Environmental education also garnered attention as panelists shared their experience with a variety of programs and projects.
Ronnie Webb of The Green Scheme described how his environmental education programs in DC schools motivated students to develop and market their own bottled water, called "Corner Water," in unique recyclable containers. 
Symone Johnson, who manages education programs at the National Aquarium, talked about the importance of making aquarium experiences a resource for Baltimore youth and not just for tourists.
A midday break brought music and poetry from Word to Our Mother, a band led by Karen Wilson-Ama'Echefu, who emphasized the continuity of African-American connections to the land. "We can look back for 400 years over the African diaspora and transformation in the United States and for that entire period, and before, we have explored, embraced, and celebrated the natural world," she said. "So we got to celebrate together at Taking Nature Black, and that brings great joy."
Efforts of local governments to advocate for their residents and green their communities was explored by a panel that included Jacqueline Goodall, executive director for the Maryland Black Mayors. Goodall, former mayor of Forest Heights, MD, explained how creative funding for environmental projects can bring many benefits to communities.
Awards were presented for national and regional leadership, including a national champion award to Patuxent Riverkeeper Fred Tutman, one of the longest serving riverkeepers in the Chesapeake region and the only African-American riverkeeper in the United States. Award recipients are highlighted in this video.
Among the regional champions were Akiima Price, who promotes nature as a powerful way to support stressed youth, adults, and families; Tiaa Rutherford, manager of the litter reduction program in Prince George's County, MD; and Michael Carter Jr., an 11th generation farmer in Orange County, VA.
Jerome Foster II received the youth environmental champion award. Foster, 17, is a DC youth organizer for climate change action and voter registration. He also founded The Climate Reporter, an online publication with youth writers from eight countries.
"It's amazing to see how young people are rising up in the movement," Foster said.
Land ownership was highlighted in the closing session.
Donna Dear and Paulette Greene are the owners of Mount Pleasant Acres Farm in Caroline County, MD. Parts of the farm have been in Greene's family since 1900, and the land is part of the historic Harriet Tubman landscape, traveled by Tubman as she led family members and others out of slavery. A tulip poplar, approximately 25 feet in circumference, is considered a "witness tree" that would have been standing when Tubman passed through.
At one point, Dear and Greene declined a million dollar offer to sell the farm.
Videos of this year's sessions and award winners can be found here on YouTube.