In the neighborhood straddling MD Route 26 in West Baltimore, just north of the Mondawmin Mall, residents grapple daily with dirty air, vehicle-choked roads, potentially hazardous industrial plants and a scourge of lead-tainted homes.
Consider, too, the residents themselves. The typical family earns among the lowest yearly incomes in the state, babies are much more likely to be born with low birthweights and the inhabitants are almost exclusively Black.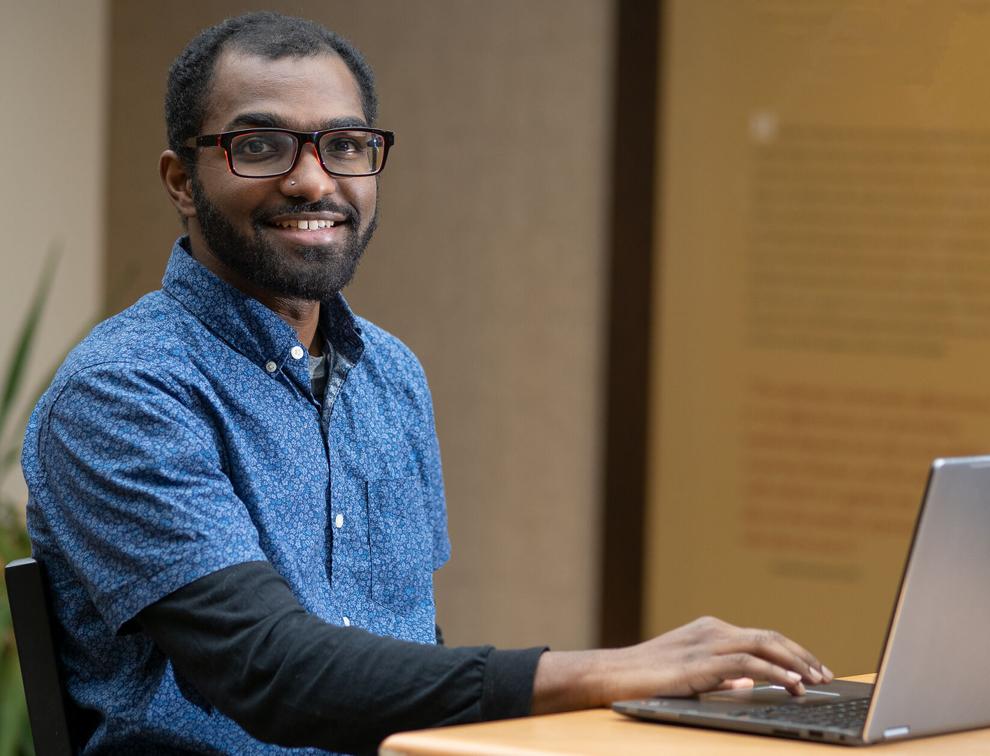 Nearly every statistic suggests that the beleaguered area — Baltimore city census tract 1505 — fits most experts' definition of an environmental justice community: a place where a vulnerable population faces greater-than-normal pollution risks. But does it?
According to a mapping website developed by the University of Maryland School of Public Health, the tract's level of injustice emerges as a color-coded pool of magenta in a statewide sea of mostly reds, pinks and beiges. Its "EJScore," an omnibus measure of social and environmental factors, is given as 93 out of 100. That means the community has more environmental justice burdens than 93% of all other census tracts in the state.
With a few keystrokes, someone using the Maryland Environmental Justice Screen Tool can bring up that sort of information for any census tract or county in the state. The researchers who created the tool hope it will spark conversations that lead to help for overburdened communities.
"This tool is showing the environmental justice state of affairs throughout the state," said Jan-Michael Archer, a doctoral student in the university's Community Engagement, Environmental Justice and Health Laboratory. "It's not necessarily saying this area is more deserving of attention by having these stacked inequities, but it's showing that the people in these areas, if there's a calamity, will be hit the hardest."
The mapping tool was first published in 2017 and has been a work in progress ever since. Each update adds new information to explore and ways to sort the data, said Archer, the project's manager.
Morgan Johnson, a staff attorney for Waterkeepers Chesapeake, has incorporated the website into her work exposing environmental injustices. She cautioned that the site isn't the "end-all, be-all" of an environmental justice analysis. But it helps "bring into color" issues that are difficult to convey with dry statistics and prose.
"It's a really great exercise in the idea that a picture is worth a thousand words," Johnson said. "It's really helpful when we're doing this work to be able to share with policymakers a visual illustration of the communities on the ground."
As the Black Lives Matter movement has thrust racial injustice into the limelight, "there's been this renewed thinking about environmental justice and cumulative impacts," Johnson added.
Environmentalists and residents, for instance, persuaded a federal judge last year to overturn a permit for a proposed natural-gas compressor station in a historically Black neighborhood in Buckingham County, VA. The ruling, which advised regulators that "environmental justice is not merely a box to be checked," was widely seen as a turning point in the way the state deals with overburdened communities.
Critics continue to raise justice concerns across the Chesapeake Bay watershed. But their efforts to stop new industrial facilities — including a natural gas pipeline extension on the Delmarva Peninsula and a Naval power plant in Portsmouth, VA — have tended to fall short. In many cases, regulators cite a lack of evidence confirming that a place qualifies as an environmental justice community.
The Maryland Environmental Justice Screen Tool is by no means the first effort to attempt to bridge that information divide. The best known is the U.S. Environmental Protection Agency's EJSCREEN. And California is finalizing the fourth edition of what it calls CalEnviroScreen.
Archer said he and his colleagues modeled their tool on the California program, borrowing its idea of presenting a scorecard for each geographic area. The EPA tool offers pollution and demographic statistics but doesn't provide a ranking for communities.
Another advancement with the Maryland tool, Archer said, is that it was designed with the state's own issues in mind. There are options for looking at concentrated animal feedlots like the Eastern Shore's chicken farms, availability of public transit and proximity to heavy traffic corridors.
"Environmental justice has become very buzzy over the last five years, 10 years," Archer said. "And people are trying to define it. What is an environmental justice community? We really need to get more community-based and involve communities more in our problem-solving efforts. There's no top-down way to go about this."
The Chesapeake Bay Program, the state-federal effort leading the Bay cleanup, also has developed an environmental justice mapping tool. Last year, the Chesapeake Executive Council approved a policy outlining specific actions to improve diversity within the program's ranks and ensure equal treatment with its restoration work.
The Bay Program mapping tool is designed to support the program's main goals, covering the entire six-state watershed, said John Wolf, the site's manager and geographic information system team leader. Like other mapping efforts, it includes demographic indicators. But it also includes maps for vegetative stream buffers, tree canopy, recreational access and other program initiatives.
"The ability to identify geographically the areas for environmental justice is a huge deal for management decisions and identifying opportunities for management and restoration," Wolf said. The mapping tool "makes it much more real and place-based on the landscape."
Such mapping efforts, though, are only as effective as the information entered into them.
Archer acknowledges that his program has limitations. For instance, the tool seems to underestimate hazards in rural areas. And the scoring system is based on only a handful of metrics — the "sensitive populations" category, for example, is derived from rates of asthma, heart attacks and low birthweights. Adding cancer rates, for instance, might alter those scores, he said.
He is also working on making the tool more user friendly and less "wonky." That would entail adding more explanatory information about types of pollution and sharing tips on how residents can lower their exposure.
Explore the Maryland Environmental Justice Screen Tool here.
Visit the Bay Program's screening tool here.