When Kevin Bryan visits Rock Creek Park near his home in the District of Columbia, it reminds him of what's possible. He sees families from many ethnic backgrounds hosting barbecues and birthday parties at picnic tables. Dog walkers wind their way through wooded trails while cyclists "look like they are training for the Tour de France" as they hug the curves of the park's paved roads.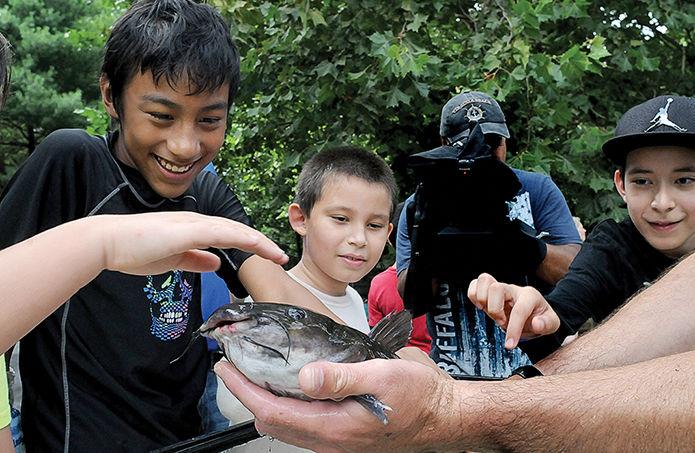 "People do use these spaces differently, and a lot of it depends on your background and the culture you came from," Bryan said. "But, if these lands are actually supposed to benefit all of us, we should figure out how to make that happen."
As lead coordinator for the Next 100 Coalition, Bryan is focused on ensuring that national park lands remain relevant for at least another century by appealing more equally to all Americans, especially those who are underrepresented in some public spaces.
Engaging more "minority stakeholder groups" in conservation and restoration efforts is a directive of the latest Chesapeake Bay Watershed Agreement as well. But the work to embrace a diversity of people in the preservation of the outdoors begins, in many ways, with inviting more people to enjoy them.
A growing number of organizations have begun to tackle that challenge. Efforts are under way at the local, state and national levels to make land– and water-based recreation more welcoming and accessible to a broader range of people. At the same time, outdoor enthusiasts who feel excluded by images and narratives that mostly depict white people enjoying activities like hiking, camping and boating are connecting with one another and speaking up.
At the national level, a 2009 survey by the National Park Service drew attention to the imbalance of ethnic groups among its visitors. The survey found that 9 percent of national park visitors were Hispanic, 7 percent were African American, 3 percent were Asian and 1 percent were American Indian or Alaska Native, while 78 percent were white. Visitation among minority groups remains well below the percentages of those groups within the U.S. population. Despite recent outreach efforts, a majority of visitors to national parks still "look like me: older and whiter," then-U.S. Department of the Interior Secretary Sally Jewell said during a centennial speech in 2016.
Barriers that tend to perpetuate these disparities include a lack of diversity among park service staff — nearly 80 percent are white — and either a perception that the stories told at these sites are not relevant to ethnic minorities or fail to ensure that narratives connecting their heritage to a particular site are well-represented. Visitation is also hampered by a lack of reliable transportation to public lands that are far from residential areas.
But that doesn't mean that underrepresented people have little interest in the outdoors or enjoying public lands. Surveys in 2016 found that 70 percent of voters of color participate in the types of activities commonly offered on national lands, and 57 percent of voters of color had visited public lands in the last three years.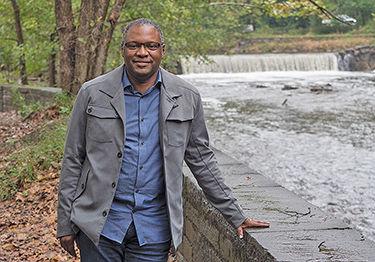 Bryan said that improving access to these sites could also benefit communities disproportionately affected by chronic health problems. Some illnesses can be at least partially alleviated by spending time outdoors for recreation and exercise.
"We think these lands provide a real opportunity to address multiple issues impacting the lives of way too many Americans," Bryan said.
The Next 100 Coalition was formed during the park service's 100th anniversary in 2016, when about 45 organizations agreed to work together to improve diversity and inclusion on public lands. The coalition helped to push for a federal directive to promote this goal on federal lands, and President Obama granted the request with a presidential memo issued in early 2017.
The U.S. Forest Service was among the agencies urged to expand their interpretation of public sites to include a diversity of cultural narratives.
Kimberly Winter, who manages the NatureWatch program for the agency, said she has already seen a "continuous push" for more diversity within its programming. But she said new leadership has helped to accelerate those efforts. (The Forest Service's previous chief stepped down earlier this year amid sexual harassment claims).
Winter said the service's new chief, Vicki Christiansen, "gets it" and has been working on these issues throughout her career. Five years ago, the agency also hired a diversity and inclusion specialist to help make public spaces more inviting to a wider range of people.
"The intent is, where we have a diverse demographic like here in the [Chesapeake] area, that we intentionally provide direction to our staff and teams that this has to happen," Winter said, "that it's not passive."
Winter said that making these efforts means moving beyond "the traditional sort of 'solitude' image that mainstream America has of national parks and public lands."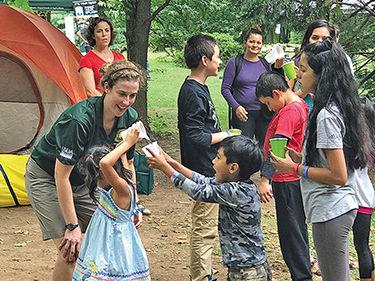 She said research indicates that most advertisements intended to get Americans outdoors — the ones that feature quiet mountaintop experiences or hikes focused on solitude — don't appeal as much to Spanish speakers.
"People tend to focus on being out in the big outdoors as being away from people," said Winter, who met her Bolivian spouse while serving in the Peace Corps. "But we find the opposite desire among Latin Americans. They might want to have their picnic tables all together and get out there to enjoy the outdoors with family and friends — together."
This summer, the Potomac Riverkeeper Network worked with partners on a summer-long event series celebrating the Potomac River and made a special effort to welcome the Hispanic community. Rather than simply circulating information about some of RiverPalooza's events on Spanish radio stations or websites, they designed an event specifically for Spanish speakers.
"Latinos in the greater DC area really enjoy the environment, and we think they are underserved in most events like these," said Shenandoah Riverkeeper Mark Frondorf. "We wanted to make it more accessible."
Using the Spanish word for water in its name, "RioPalooza" provided many of the same resources as the rest of the river festival — but all in one day and in both English and Spanish — drawing 95 people to the Low-Water Bridge Campground in Bentonville, VA. The event served as an introduction to the region's many outdoors and water-oriented resources with opportunities to fish, raft and snorkel in the slow S-curves of the Shenandoah River's South Fork.
RioPalooza also was sponsored by Corazón Latino, a DC-based nonprofit that runs the Forest Service's Descubre el Bosque (discover the outdoors) program and website to help Latinos connect with nature and access public lands.
In Annapolis, a program called Box of Rain is hoping to encourage a lifelong interest in the outdoors by working with youth. It started as a small summer camp in a neighborhood where access to outdoor recreation is limited — including participation in the many maritime activities central to the waterfront culture of Annapolis. The program works with schools to introduce students to sailing, kayaking, swimming and fishing, and has grown to serve about 100 young people each year.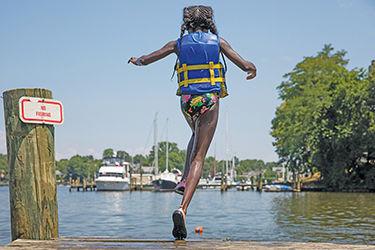 After being acquired by the Annapolis Maritime Museum & Park earlier this year, Box of Rain and its students will have access to even more educational resources during the 2019 summer program.
"The Chesapeake Bay is, oftentimes, a stone's throw from where they live, but, before this program, they were not interacting with it," said Alice Estrada, executive director of the museum and its recently acquired 12-acre nature park.
Box of Rain started in the wake of a local tragedy after a man named Lee Griffin was murdered during a carjacking in 2002. The young men involved in the murder were from one of the areas Box of Rain — which takes its name from a Grateful Dead song — now serves.
"There are obviously other programs that attempt to connect kids with nature. But this one is really trying to connect these children not only with the Chesapeake Bay but [also] with the maritime culture that is unique to Annapolis," Estrada said.
As organizations large and small work to address disparities in outdoor recreation, others say it is equally important to correct the impression that people of color aren't already outside and loving it. Some of these outdoor enthusiasts say that their presence goes largely unnoticed and their stories aren't being told. Danielle Williams, an African American disabled skydiver based in Bethesda, MD, decided to do something about it.
"We didn't feel like we were being included in advertising or traditional narratives about the outdoors," Williams said.
As a result, Williams started DiversifyOutdoors.com, a clearinghouse for nearly 30 organizations, nonprofits and outdoor influencers from diverse backgrounds, early this year. She also runs Melanin Base Camp, a blog focused on the experiences of underrepresented groups in the outdoors.
"Instead of waiting for a brand to deem your story worthy of amplifying, you see a lot of people starting to tell their own stories," Williams said.
Williams said social media has helped her to connect with other people of color who skydive and people with disabilities who enjoy camping. The hashtag popular among these groups, #diversifyoutdoors, has been used more than 25,000 times on Instagram. Social media accounts and websites such as Natives Outdoors, Brown Girls Climb or Fat Girls Hiking provide a sense of community to people who might otherwise feel somewhat alone in certain spaces.
Taken together, their endeavors are emboldening — and building — a future for the nation's outdoor spaces that could bring new meaning to the phrase "biodiversity."