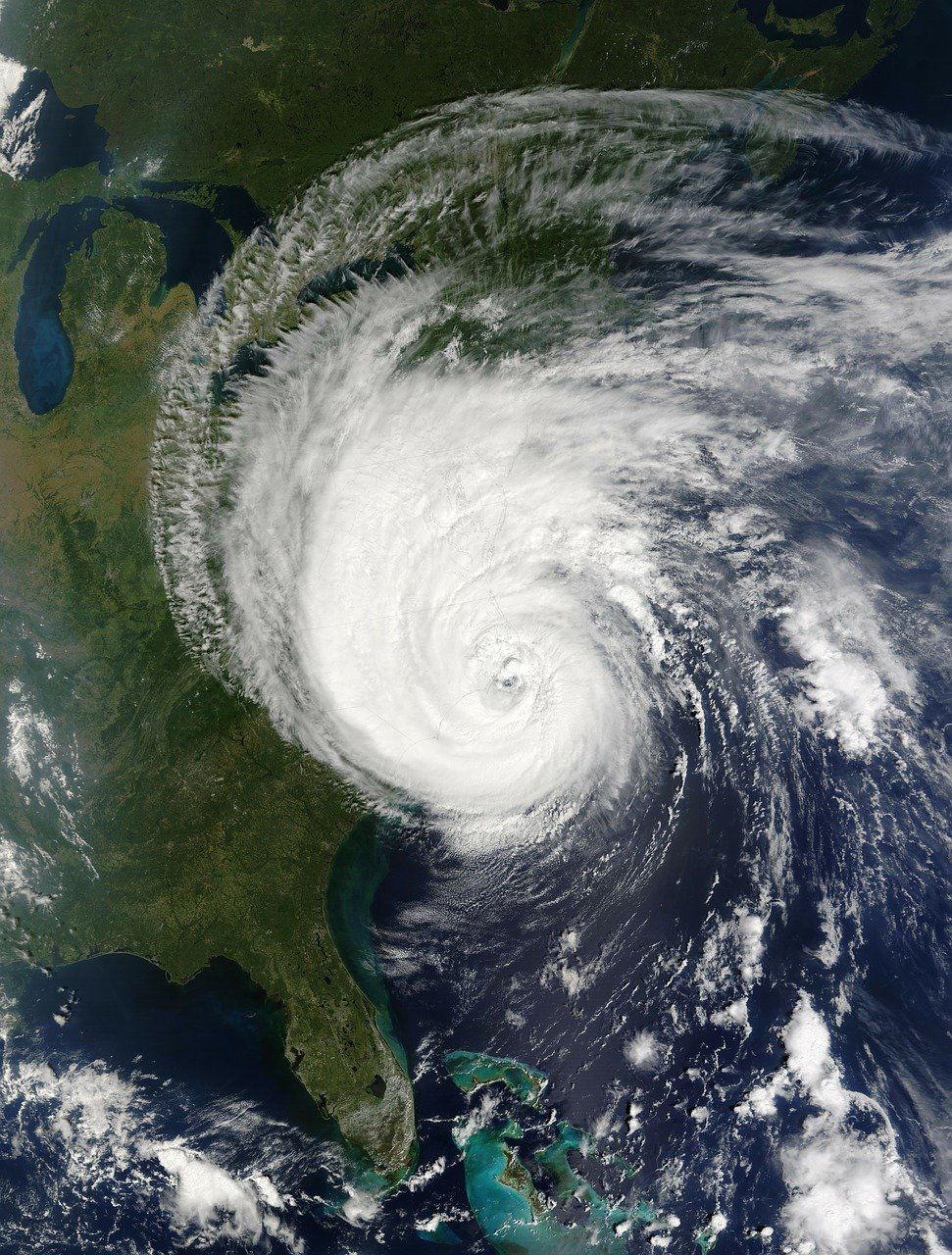 The Atlantic hurricane season officially begins June 1, but someone forgot to tell Arthur.
Tropical Storm Arthur, the first named storm of 2020, formed off Florida in mid-May. A few days later, it pummeled North Carolina's coast with high winds, strong surf and heavy rain. It then veered out to sea, sparing the Hampton Roads area and Delmarva Peninsula.
This is the sixth straight year a tropical storm has jumped the gun. But it might just be a sign of things to come, because weather experts are predicting this will be a busy season for Atlantic hurricanes. As if that's not enough, the continuing COVID-19 pandemic is complicating the preparations emergency managers must make in the event that they need to evacuate, rescue or shelter people.
Hurricane forecasters at the National Oceanic and Atmospheric Administration's Climate Prediction Center say there's a high likelihood of getting 13 to 19 named Atlantic storms, with winds reaching at least 39 miles per hour. The Atlantic spawns 12 named storms a year on average, though last year there were 18.
Before the season ends Nov. 30, NOAA experts predict that six to 10 of those named storms could become hurricanes with winds of 74 miles per hour or more. Moreover, three to six of them are considered likely to grow into major hurricanes with winds of 111 mph or more.
Last year, by comparison, saw six Atlantic hurricanes, half of them major.
There's a confluence of conditions making hurricanes more likely this year, NOAA forecasters say. For starters, it seems there'll be no El Nino, that unusual warming of equatorial Pacific Ocean waters that tends to suppress Atlantic storm activity. Add to that warm surface waters in the tropical Atlantic and the Caribbean, reduced vertical wind shear, weaker trade winds and an enhanced west Africa monsoon.
And there's this to consider as well: Hurricanes have been getting stronger and more destructive. A recently published study of storms worldwide since 1979 found that the likelihood of a hurricane growing into a major one with sustained winds of more than 110 miles per hour has increased by about 8% per decade. While the trend globally is linked to climate change, some researchers say other factors may be driving the increase in the North Atlantic.
The Chesapeake Bay doesn't get many direct hits from hurricanes. The worst one in the past two decades was Isabel in 2003, which in its rampage up the East Coast caused $5 billion in damage and 51 fatalities, 17 directly linked to the flooding and winds.
But even when hurricanes make landfall elsewhere or turn out to sea farther south, the Bay region can get hammered with torrential rains, flash flooding and tornadoes. In 2018, a trio of weakened but still powerful storms — Alberto, Michael and Florence — caused 13 storm-related deaths in Virginia.
Emergency managers say they're getting ready, and they want the public to prepare as well. This year, though, COVID-19 presents special challenges. There's a risk of spreading the coronavirus in emergency shelters that are typically set up in school gymnasiums and other large open indoor venues.
"We're not going to be able to pack people into shelters," said Pete Gaynor, administrator of the Federal Emergency Management Agency. "We're going to have to make sure we have adequate space and maybe even have to use hotels to put people into because that is the safest way forward."
Even before the start of hurricane season, the American Red Cross had begun putting tornado victims in hotels and other places with private rooms in recognition that traditional group shelters could exacerbate the spread of illness.
Emergency managers are adjusting their hurricane preparedness plans to take the coronavirus into account. At the national level, FEMA issued "operational guidance" May 20 for state and local agencies to prepare for hurricanes amid the pandemic.
Even before that guidance, local emergency managers were making adjustments.
"We're always dealing with the what-ifs in our business," said Steve Kopczynski, fire chief and emergency manager for York County, VA. "How do you maintain social distancing … if you've had to open shelters? We've begun that discussion."
Ed McDonough, spokesman for the Maryland Emergency Management Administration, said the agency is adding pandemic considerations to all phases of hurricane response, including the use of hotels or motels and rental apartments to ensure social distancing.
 "We also know if we need to have a large-scale evacuation that we will need more buses and perhaps supplies like PPE [personal protective equipment] in response to a hurricane — or other severe weather — threat in Maryland," he said.
The Virginia Department of Emergency Management formed a workgroup to address the financial and logistical issues raised by responding to storms during the pandemic, according to a statement provided by the agency. 
"Much of this will depend on the size of a potential storm and what the federal and state medical guidance indicates as that time," the statement explained. 
Localities may find they can still provide emergency shelter in school gymnasiums and the like but may have to add more sites. 
"Fortunately, most of the time when we open shelters, they are not overcrowded," said York County's Kopczynski. His agency typically uses three schools for sheltering.
"We always encourage the public to go to friends or family outside of the risk area," he noted. "Only as a last resort should they consider public shelters."
Agencies acknowledge they'll also need to be sure they have enough masks, gloves and other protective gear for rescue and shelter personnel in cases where evacuation is called for.
In some cases, it will just involve shifting from COVID-19 response to storm duty. In York County, for instance, Kopczynski said a batch of touchless thermometers has already been ordered in anticipation that they'll be needed when it's deemed safe to reopen local government.
"Evacuation on its own in a non-COVID environment is hard enough," observed Brad Kieserman, vice president for disaster operations and logistics for the Red Cross. "COVID is going to make it a little more difficult."
Even so, he added, "The risk of remaining in your home in the face of an oncoming hurricane, or flood or wildfire, is probably greater than the threat from COVID-19."