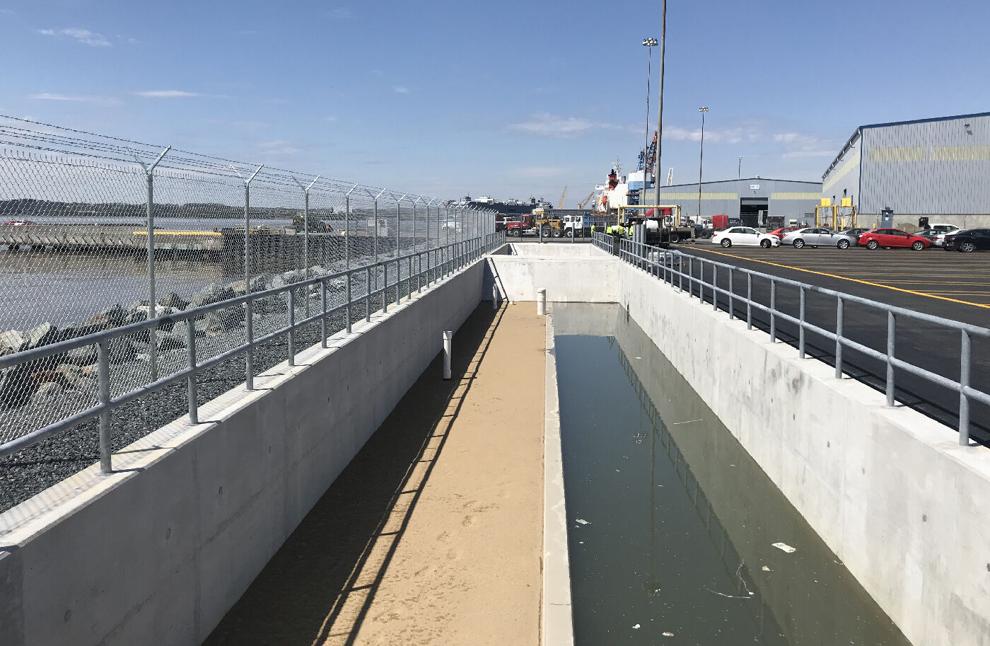 If stormwater management were a sport, the Chesapeake Stormwater Network's BUBBA awards would be its Super Bowl. And this year, the Maryland Port Administration would be the team hoisting the shiny silver trophy. Not only did it place first in the Most Innovative Stormwater Permit Implementation category, it also took home the grand prize for its efforts to improve stormwater management while overseeing one of the busiest ports in the United States.
BUBBA is an acronym within an acronym (a fact that won't surprise anyone who has spent time in local government). It stands for Best Urban BMP in the Bay Awards, and BMP stands for best management practices. The Chesapeake Stormwater Network, a nonprofit that promotes sustainable stormwater management through professional training and legislative advocacy, hosts the annual awards to recognize leadership and innovation in the industry as well as inspire connection amongst its more than 11,000 members.
The MPA received the top BUBBA for its accomplishments in restoring and improving water quality, rehabilitating contaminated sites and developing productive relationships with surrounding communities — a feat that required balancing environmental stewardship with the logistical demands of international trade.
"Jurors were really impressed by the creativity and innovation involved to overcome the difficult site constraints of working at the port," said David Wood, stormwater coordinator for the Chesapeake Stormwater Network. "Not only are there challenges with limited space, high imperviousness and historic contamination, but the pressure to meet water quality goals while also maintaining economic competitiveness is particularly acute."
Boatloads of challenges
The MPA is responsible for the operation and management of 11 port facilities and 1,897 acres of waterfront property, including 1,198 acres of impervious surface. It is the 11th largest port in the country in terms of cargo tons handled. Because of this dense development and the copious amounts of untreated runoff it produces, the MPA operates under an MS4 permit, short for "municipal separate storm sewer system," as if it were a large city (other institutions with large footprints, like hospitals and universities, also operate under the permit). Like all MS4 entities, in order to legally discharge stormwater into local streams and rivers, the MPA must meet conditions outlined in its permit.
For starters, officials had to develop a stormwater management program that included a strategy for six control measures: public education and outreach; public participation and involvement; illicit discharge detection and elimination; construction site stormwater runoff control; post-construction stormwater management; and pollution prevention and good housekeeping.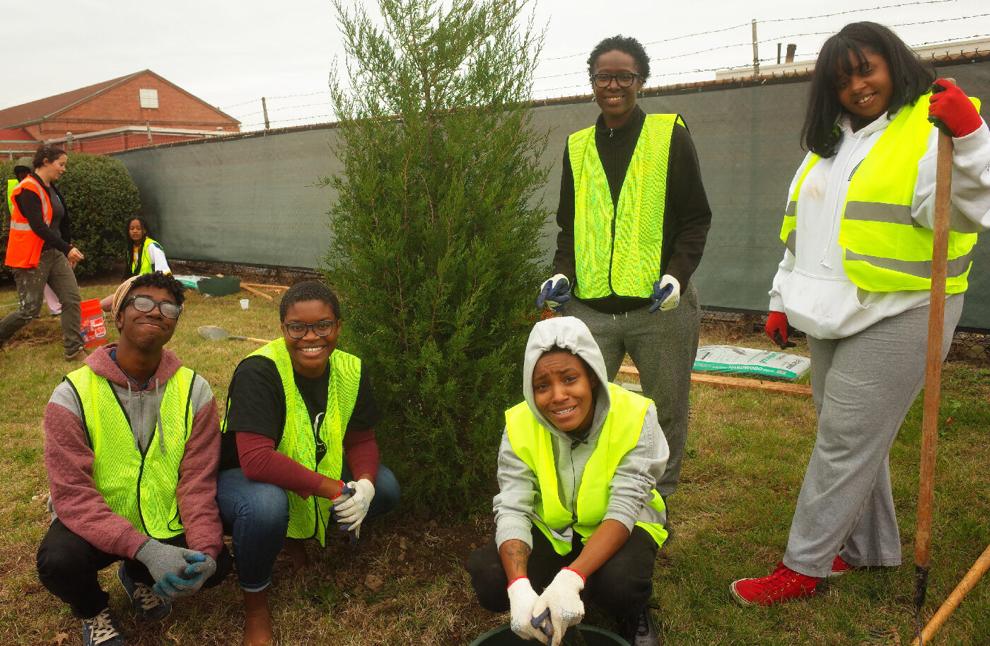 An even more difficult hoop to jump through is the permit's requirement that 20% of impervious surfaces be treated or restored by 2025. For the MPA, that means a total of 240 acres needs to be retrofitted for better stormwater management. Because the port must move and store massive amounts of international cargo, great swaths of concrete are indispensable, making onsite restoration opportunities hard to come by. Two hundred and forty acres to restore aren't exactly sitting around. Furthermore, some of the MPA's acreage includes former industrial and landfill sites that have been contaminated by past practices, making the construction of underground stormwater facilities impossible.
For many MS4 entities, meeting permit requirements can be as straightforward as expanding tree cover, planting streamside buffers or restoring wetlands. For the port, it's just not that simple.
Redeveloping with runoff in mind
Working with limited space and historic contamination, MPA officials first focused on underused marine terminals to create stormwater runoff controls. One such project focused on unproductive land at the Locust Point Marine Terminal, which had once been used to facilitate the import of fruit. While retrofitting the area to accommodate the growing number of automobiles that come through the port, the MPA installed three surface sand filters on one and a half acres and incorporated another 7 acres of stormwater treatment at the terminal.
In a wet basin where World War II battle ships were once assembled, the MPA used dredged material from the harbor to create a 5-acre cargo storage area. The installation of storm drainage and sand filter systems at the site now provides runoff filtration for 14 acres of impervious surface at an adjacent cargo storage area.
The MPA "overtreated" these new areas of development, according to its environmental manager Shawn Kiernan. That means that officials chose to treat more stormwater there than was required by the permit, putting the port that much closer its 2025 target.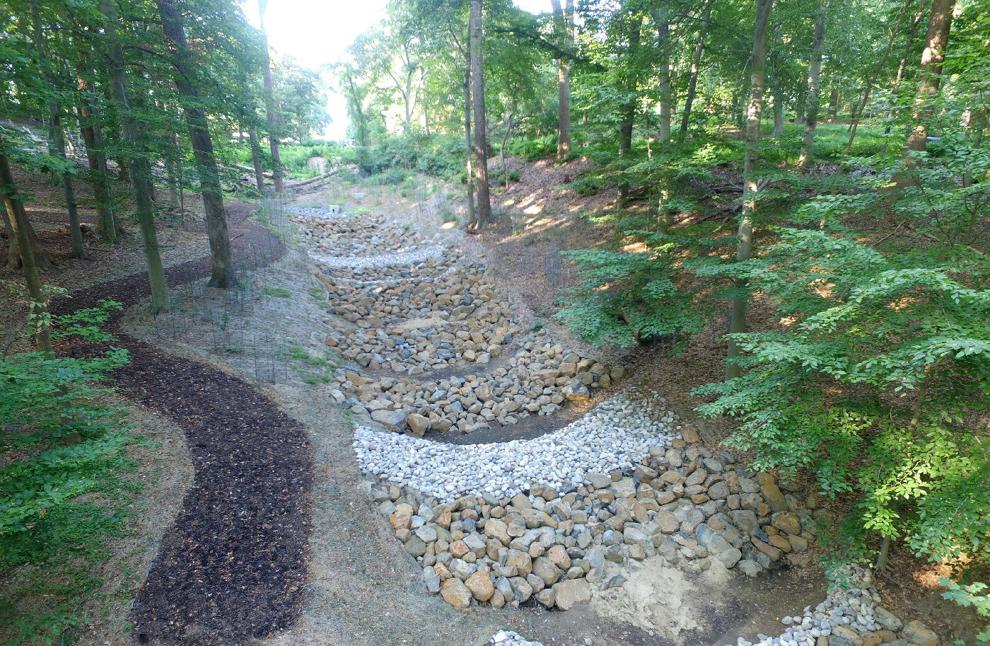 Funding for these two projects — which together cost nearly $3 million — came from a combination of capital funds and grants from the U.S. Environmental Protection Agency. To calculate the net reduction and treatment of impervious services, the MPA uses the Maryland Department of the Environment's Water Quality Summary Sheet. Staff maintains detailed GIS data and a meticulously managed database for its facilities, new development, redevelopment and stormwater management projects.
Offsite opportunities
While doing what it can onsite, the MPA has largely turned its focus outward to earn credits toward its permit.
For instance, since 2017, the MPA has collaborated with Bluewater Baltimore to plant more than 1,000 trees in the city's neighborhoods and along Broening Highway in Dundalk, the primary thoroughfare to the harbor. The MPA provided $500,000 in funding for the project as well as volunteers for tree-planting days.
The MPA also serves as the co-chair of the Baltimore Port Alliance's Environmental Committee, a group of more than 500 port-related businesses. In this capacity, the MPA provides funding, supplies and volunteers to projects that run the gamut from community gardens to community cleanups.
Strong community relationships also helped port staff identify offsite stormwater management projects that would allow the MPA to offset its own stormwater loads. In Anne Arundel County, the MPA partnered with the public school system, Chesapeake Bay Trust and Maryland Environmental Service. Together, they replaced 292 feet of eroded shoreline with a restored "living shoreline" at the Arlington Echo Outdoor Education Center in Millersville. The project earned the MPA nearly 12 acres of credit toward its permit, and it now provides an educational setting for local school students.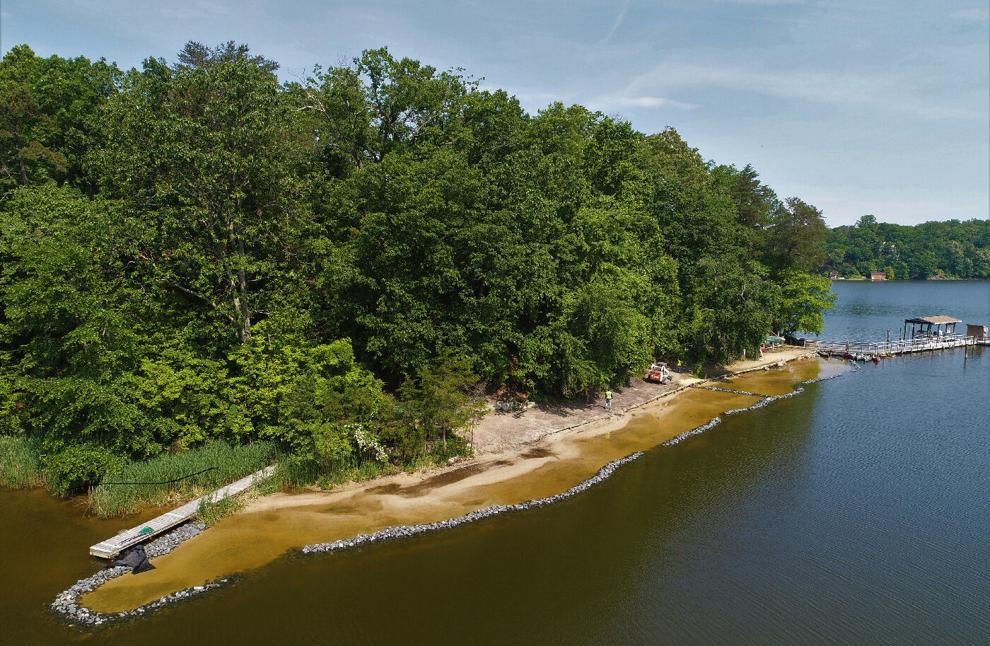 The MPA also partnered with the Maryland Zoo in Baltimore on the planning, design, engineering and construction of a bioretention area where stormwater from its 1-acre parking lot can be treated before it makes its way to the Jones Falls. The port provided $500,000 to build a 6-inch temporary pond and vegetated bed containing a special mix of soil and gravel that helps filter out pollutants. A step pool storm conveyance system uses boulders, cobblestones and sand to create a series of pools and spillways to slow water as it descends to the stream. The project also included educational signage in a high-traffic portion of the zoo, where visitors can learn about the importance of stormwater management.
Over the past five years, the MPA has also worked with the University of Maryland to develop and test an algal flow-way at the Dundalk Marine Terminal. The flow-way looks a bit like an extra-long slip-and-slide, where water from the river is used to grow algae on a special, algae-friendly surface. The algae remove nitrogen and phosphorous from the water before it is returned to the river and harbor.
Setting an example
The BUBBAs are about giving kudos to the best management practices of stormwater professionals around the Bay watershed, but they're also about sharing knowledge and solutions, so the people in Central Pennsylvania, for example, can learn what's worked in Southern Maryland — and vice versa.
David Wood said that was part of what made the MPA's efforts stand out. "Some of their solutions, both the individual practices and the types of relationships they've built with the local community," he said, "may be particularly useful for other sites around the Chesapeake Bay watershed facing similar constraints."
Shawn Kiernan said that the port's projects can be an example for any municipality or entity that is tasked with balancing environmental restoration and maintaining business as usual. "We're working diligently and creatively to meet our permit requirements while not impacting port operations," Kiernan said. "We couldn't be happier to receive the [BUBBA]. MDOT MPA is extremely proud of the work that we've accomplished and the partnerships with our neighbors and stakeholder that help us to protect and restore the Chesapeake Bay."
Ashley Stimpson is a freelance writer based in Maryland.