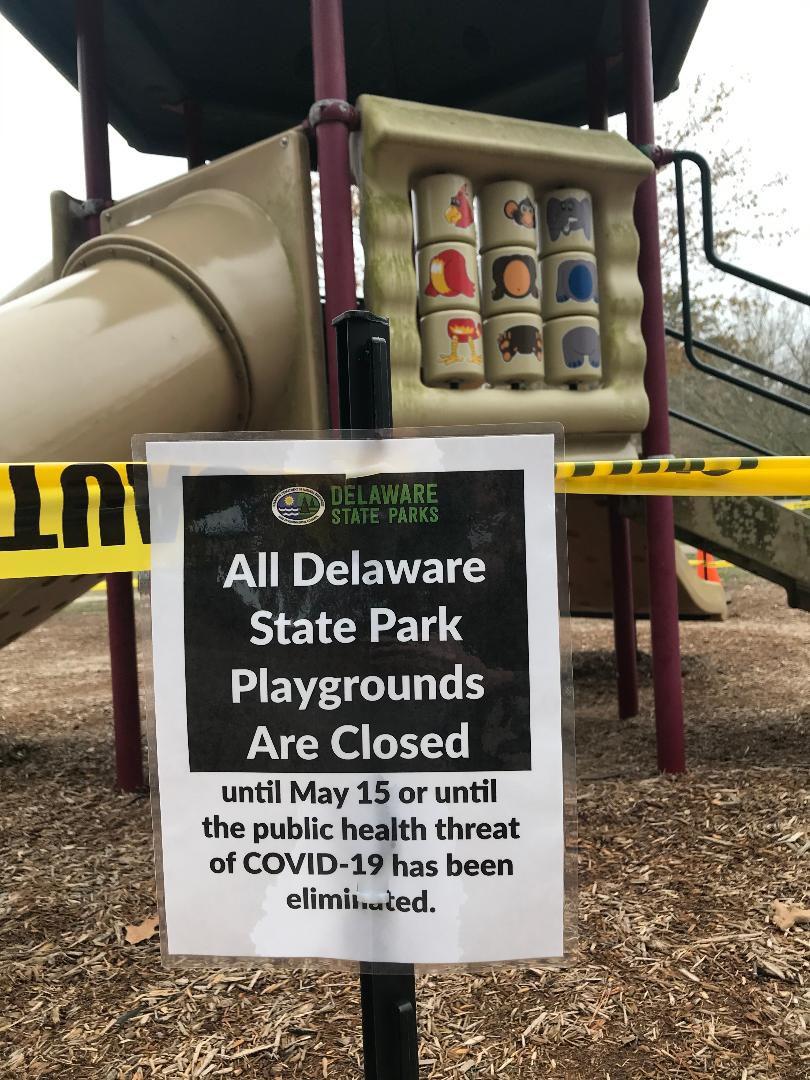 Before March 2020, local governments had some routines to depend on. They pretty much knew the pressing issues in their communities, the process for developing plans, the challenges that lay ahead, and so on.
Then COVID-19 turned everything upside down.
As the months passed, the Chesapeake Bay Program's Scientific and Technical Advisory Committee began wondering about the pandemic's effects on local governments across the Bay region. How did it change government operations and their pollution reduction projects? Did losses in the restaurant industry affect commercial fisheries? Were wastewater treatment plants affected?
"We started thinking, 'Well, there's this vast experiment we didn't plan for and we don't necessary like, but it's happening to everyone,'" said STAC executive committee member Lara Fowler, who is also the assistant director of the Penn State Institutes of Energy and the Environment. "What can we learn from an unexpected but undesired experience that's playing out in real time?"
To answer some of those questions, STAC worked with the Bay Program's Local Government Advisory Committee and Local Leadership Workgroup on a virtual workshop this May to hear from local leaders about their experiences.
From small towns to large cities, the consensus was pretty clear. COVID-19 "changed everything we were working on," said LGAC member Donna Iannone, a commissioner from Sullivan County in northcentral Pennsylvania.
Governments took hits to revenues, saw impacts to staffing and made changes in everything from policies to permits. Programs were put on hold, and plans were canceled. Early on, there were estimates that some local governments could lose up to $60 million in tax revenue per month, said Chris McDonald, the director of government relations for the Virginia Association of Counties.
In North East, MD, a longtime town staff member died of COVID-19 complications, said Mark Dobbins, chair of the town's planning commission and an LGAC member. Such losses are not only devastating for family and friends, Dobbins said, but also mean losing institutional knowledge, professional experience and the person's "day-to-day impact on making our town a better place to live."
"You'd really be hard-pressed to find any facet of local government that has not in some way been impacted detrimentally amid the ongoing COVID-19 pandemic," McDonald said. "No one was safe."
Challenges were everywhere as government officials began working from home, switching to virtual meetings and trying to stay engaged with residents. Schools went virtual, while resources were shifted to health districts, testing sites and vaccination sites.
In Virginia, the 2020 legislative session had just wrapped up with some big environmental wins, including investments in water quality improvements, McDonald said. But COVID-19 left those victories up in the air.
"Even in the best years, when COVID-19 is not something that we're dealing with, it's already hard enough to commit financial resources, technical assistance, staffing recourses or even energy and time to environmental policies due to so many other priorities that local governments are facing," McDonald said.
After the initial shock was over, people started venturing outside, which created a different set of issues. People flooded state parks and their hiking trails. An app sent people from New York City to Pennsylvania's rural swimming holes.
"What they brought with them was their trash, their alcohol," Iannone said. "They were blocking roads. It was great having the tourism, but they weren't always respectful of our natural resources."
State parks and walking trails across the country had to be closed at times.
The District of Columbia saw a record-setting visitation of outdoor areas, said Katherine Antos, a senior policy advisor with the district's Department of Energy and Environment.
Relief funds came with their own confusion. Guidance on using the money was often unclear and left localities puzzled over how best to dole out funds. In Iannone's county, she said, some businesses turned down funding from CARES, the Coronavirus Aid, Relief, & Economic Security Act, because they didn't want to wear face masks.
CARES actually denied the District of Columbia millions of dollars because of how the district was classified, Antos said. That issue was later resolved, but it left district employees as much in the lurch as anyone, having to divert people and resources, freeze jobs and absorb cuts.
The district saw even more challenges because of the resources needed to respond to the Jan. 6 insurrection and then to keep the inauguration safe. In addition, the pandemic shone a light on inequities across the population, Antos said, making officials realize how important it was for the most vulnerable residents to be taken care of going forward.
Despite the hardships, some good things came from the pandemic. Localities realized more than ever that natural resources draw visitors. There's also been more support for local farmers and local restaurants.
"It's been a nice kind of wholesale greater appreciation for natural beauty and resources," McDonald said.
With funds from the federal American Rescue Plan on the way to further help with recovery, now is the time to get plans in place and maximize those dollars, McDonald said. It could mean once-in-a-lifetime opportunities to tackle projects that could help the Bay watershed, if leveraged properly.
"There are a lot of opportunities for local governments to really make some incredible progress in a host of areas in the future," McDonald said. "Of course, there will be competing needs, there always will be. But this is really a game changer."
In DC, there's discussion on how the funds can be used to increase outdoor learning, such as green schoolyards and wellness gardens, Antos said. Others said they're hopeful that recovery funds can be used to help in areas such as broadband capability, school construction initiatives and water investments.
Overall, the workshop panelists agreed that the past 15 months brought valuable lessons in resiliency, adaptability and partnerships. Meanwhile, working remotely created new ways to do business.
Going forward, STAC plans to use the information gleaned from the workshop as well as two other workshops — on impacts to fisheries and nutrients — to help support ongoing water quality efforts.
"It's been super interesting to feel our way through this," Fowler said. "As we go into recovery mode, communities are trying to figure out what's next. Our point has been to have the conversation and see where it takes us."