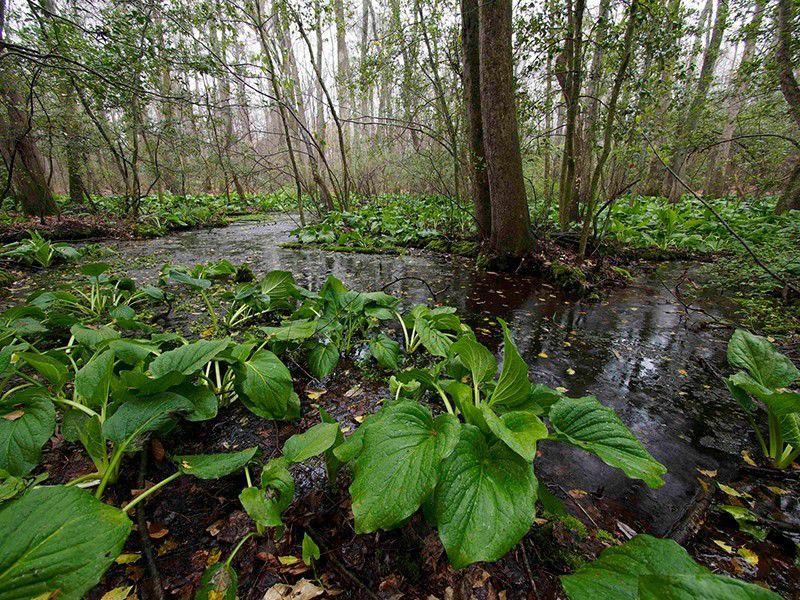 Do you have a question about the policies, practices and partnerships involved with clean water projects in the Chesapeake Bay region? Ask them here! Send your questions to localgov@bayjournal.com, and we'll track down the answer.
Question: I hear that local governments can get pollutant reduction credits for restoring floodplains. How does that work?
Answer from David Wood of the Chesapeake Stormwater Network: It's true! The Chesapeake Bay Program (the state-federal partnership that guides the Bay restoration effort) recently approved new guidance for obtaining credit for integrated stream and floodplain restoration projects that advance Bay cleanup goals. The new crediting protocols go into effect in July 2021.
Known as the Consensus Recommendations to Improve Protocols 2 and 3 for Defining Stream Restoration Pollutant Removal Credits, the floodplain restoration guidance is based on the latest science and best practices.
It applies to projects designed to promote denitrification through increased exchange of groundwater and surface water across the floodplain, as well as trap nutrients and sediments in over-bank flow.
The guidance was developed as part of a multi-year process involving nearly 75 experts in a variety of disciplines who re-evaluated the Bay Program's stream restoration protocols for the purpose of providing better guidance for practitioners. They reviewed the considerable amount of research conducted over the last decade on the sediment and nutrient dynamics associated with stream restoration projects and produced a series of updates to the existing protocols.
The guidance on floodplain restoration defines common terms and principles for the two basic techniques used to reconnect incised streams to their floodplains: removing legacy sediment and raising stream beds. Often used in combination, these techniques have some unique considerations and conditions that must be met to qualify for pollutant reduction credits under the Chesapeake Bay's Total Maximum Daily Load or "pollution diet." These qualifying conditions promote projects that are part of a comprehensive, watershed-based restoration approach and minimize the risk of unintended consequences.
The guidance also contains pollutant removal calculations, including a series of site-specific adjustments that account for the variability in pollutant removal associated with soil conditions, streamflow and other factors.
Finally, the guidance outlines potential unintended consequences from stream restoration practices, followed by recommended best practices to help avoid any negative environmental impacts. The best practices cover the full cycle of project implementation, from site selection and planning, to construction and inspections.
Read the full report on floodplain restoration here. You'll also find other new reports on verifying stream restoration practices, outfall and gully stabilization projects, and calculating prevented sediment from stream restoration projects.
David Wood is the stormwater coordinator at the Chesapeake Stormwater Network, where he manages webcast series and training workshops and helps develop other resources that support thousands of stormwater management professionals. The Chesapeake Stormwater Network is the stormwater technical coordinator for the Bay Program. For information, visit chesapeakestormwater.net.