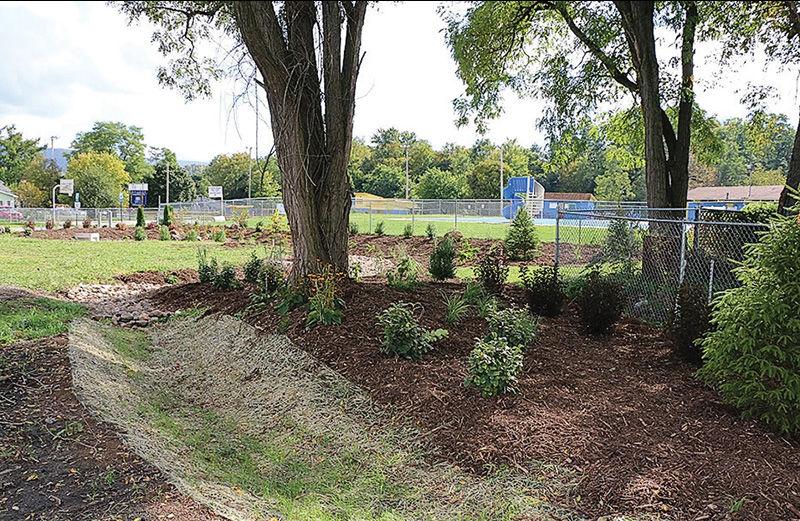 Question
Our municipality looks for grants to support stormwater projects, and many grants require us to provide matching funds. Our budget doesn't include money to meet those requirements. What are some of the creative ways communities have provided matching funds for grants?
Answer
From Jennifer Cotting of the Environmental Finance Center at the University of Maryland
There are a number of ways that communities can meet grant requirements for matching funds without taking money away from other critical local needs.
My first suggestion is to scrutinize your entire municipal budget for opportunities to leverage funds allocated to existing projects. Look at projects related to capital improvement, transportation, parks and recreation, etc., for ways to incorporate stormwater management within other types of projects or priorities.
If there are municipal expenses associated with a successful proposal, those could also be considered a match. This could include staff time for grants management, travel expenses, documentation and dissemination of project outcomes, equipment usage or rentals, or personnel time for management, inspection and maintenance of infrastructure. (By the way, this type of forethought on the upkeep of practices after installation is well-received by grant reviewers.)
Also, think broadly when assembling the project team. Collaborating with neighboring jurisdictions, watershed organizations, academic institutions, Soil and Water Conservation Districts, Business Improvement Districts and the like can expand your capacity. It can also bring skill sets in community engagement, mapping, monitoring and communications — and those contri-butions can qualify as an in-kind match (a direct contribution of services rather than funds). Some partners may also provide a cash match if their priorities are a good fit with yours. Volunteer time or contractor discounts for activities like tree planting or project maintenance often count as a match, as well as the time given by advisory panels or other experts who inform project decision-making.
Finally, consider state, local or private funding sources as a match for federal grants, although coordinating the various funding cycle timelines can be tricky.
A few of the state programs that communities turn to for matching funds include Maryland's Chesapeake & Atlantic Coastal Bays Trust Fund, Virginia's Stormwater Local Assistance Fund and Pennsylvania's Dirt, Gravel and Low Volume Roads program. Community foundations and discretionary funds through county, city or town councils have also been used.
Is there a benefit to offering matching funds if they aren't required?
Even in cases where a match is not required, it can be beneficial to offer at least some match when possible. Even if a cash match is not an option, you can offer in-kind time and services. Funders are always interested to see how their investment in a community is leveraging support from other sources. In addition, many funders look favorably on an application when they see that the local government has "skin in the game" and view it as a measure of the community's dedication to addressing stormwater.
What forms of documentation are usually required to verify match commitments?
The requirements and frequency of documenting matching funds vary greatly from one funder to another. Some have forms that must be routinely submitted, while others allow grantees to develop their own spreadsheets or other methods of match tracking. Virtually all funders will require some sort of documentation — expense receipts, payroll records, travel logs, etc. — to verify how the match was assembled and spent. You will also need to explain how you set hourly rates to provide a valuation of in-kind donations of volunteer or professional time. It is crucial that you learn about the funder's expectations and put processes in place to meet them as early in the project period as possible.
How can we prepare to meet match requirements in the future?
One of the easiest ways to ensure your community is well-prepared to take on a grant with matching fund requirements is to set up a system to assemble, track and document both cash and in-kind matches. The ability to explain in the grant proposal how matching funds will be managed will resonate favorably with reviewers. Having this squared away in advance can save a great deal of time and discussion should the proposal be successful.
Invest time and care in building relationships with potential partners. The trust that serves as the foundation for successful partnerships takes time to build. It is never too soon to begin identifying partners, discussing shared goals and priorities, and defining potential roles and responsibilities.
While municipal budgets are perennially tight, consider whether it is possible to put a small amount of discretionary funding aside each year to reserve for use as matching funds. Or, if local budget policies and processes do not allow for carrying funds over from one year to the next, explore the possibility of disbursing funds to a nonprofit or other partner who can serve as the fiscal agent for a shared pot of matching funds.
Of course, the most certain way to ensure that matching funds are available is to have a steady revenue stream in place. Whether by way of a fee system, a service district or a more formally established authority or utility, these funds are collected from property owners and dedicated to investment in stormwater and water quality. According to the 2020 edition of the University of Western Kentucky's annual survey, there are more than 1,800 stormwater utilities operating in 41 states and the District of Columbia.
Stormwater fees can be structured in a variety of ways to suit the needs and political landscape of the community. Some are flat fees. Others are tiered, based on property values or parcel size, or vary based on land use. This approach is often seen as more equitable because it more directly connects the amount of runoff from a property to the fee the property owner must pay.
In addition to creating a source for matching funds, a dedicated revenue stream for stormwater projects demonstrates to funders that a community is serious about addressing local water quality and quantity.
Jennifer Cotting is the director of the Environmental Finance Center at the University of Maryland. She has assisted communities throughout the Chesapeake Bay watershed with financing strategies for environmental initiatives. She also serves on the Bay Program's Local Leadership Workgroup.