Consider these two reactions from Pennsylvania residents when they were asked if they would support a stormwater fee in their community.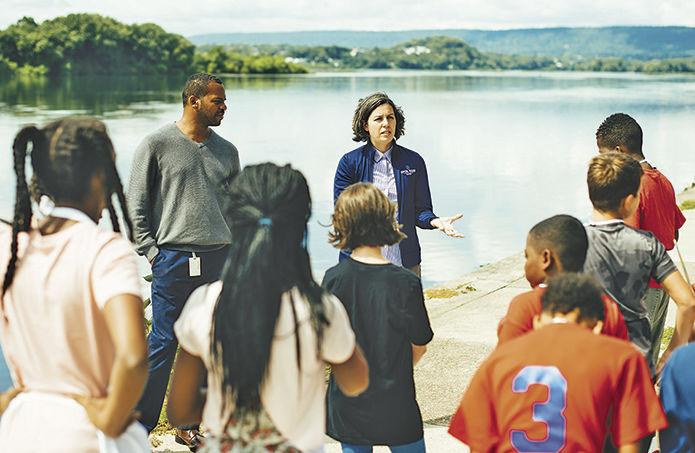 "I don't oppose what you're trying to do. I oppose it coming out of my pocket."
Or… "It's worth a little investment from everyone to make our community a better and safer place to live."
It should be clear which sentiment elected officials would prefer to hear before rolling out a new stormwater fee or a new authority. But the response they get depends greatly on the language they use to present it: Research shows that what local governments say to residents and businesses about their stormwater authority is a critical element of a sustainable and financially viable program.
Talking to a community about greener neighborhoods, less flooding or cleaner beaches is much more effective than talking about regulations and total maximum daily loads, said Eric Eckl, owner and founder of Water Words that Works, an environmental communication firm based in Frederick, MD.
Eckl conducted a survey of public attitudes about stormwater fees a few years ago, asking the question two different ways. He got a negative response when posing the question just about the fee. As a second approach, he talked about the benefits the residents would receive, such as a reduction in flooding and greening the community.
"No municipality puts in a stormwater fee without a certain amount of controversy," Eckl said. "There are certain groups within any population that are very suspicious of government and instinctively oppose any effort by the public sector to raise revenue regardless of the purpose."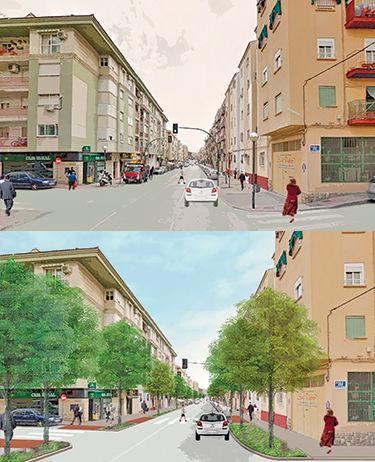 A communications plan aimed at minimizing backlash is critical for introducing a new stormwater authority or stormwater fee to the public. There are no shortage of news stories throughout the Bay watershed that highlight how opponents have labeled municipal stormwater control fees as a "rain tax" — even when the amount of most fees averages about $5 a month for residential properties, based on the amount impervious surface.
Most municipalities that enact a fee also allow businesses, churches and other land uses with a high percentage of concrete sidewalks, parking lots and rooftops a discount if they agree to build some runoff-absorbing "green infrastructure," such as rain gardens or swales, which lower the property's share of impervious surfaces.
In addition to surveying local officials and residents, Eckl's group also reviewed surveys, focus groups, studies and reports to illuminate how the public and businesses react to the introduction of a new fee.
One finding should relieve local officials: Even organized opponents that challenge stormwater fees generally back down before going to court.
"We see ample evidence that, most of the time, when a local government attempts to put a stormwater fee in place they will succeed," Eckl said.
While the surveys were completed by 1,000 Pennsylvania residents and 350 local government officials, the literature reviews for this project were from academia and surveys nationwide, and Eckl's findings are relative to local governments throughout the Chesapeake Bay watershed.
A case study & five recommendations
Forming relationships with customers was a crucial part of the restoration of Harrisburg's infrastructure when Capital Region Water took on the city's decaying water and sewer systems in 2013. The utility is under a federal consent decree to prevent raw sewage from being flushed into the Susquehanna River from a combined sewer system, where stormwater from about 80 percent of the city is directed from drains into the same pipes as its sanitary sewers. As a result, the system overflows during storms. The remaining 20 percent is regulated stormwater discharge.
The utility's monumental task of restoring neglected systems, upgrading its sewer plant and soaking up some of that extraneous stormwater with natural areas that act like a sponge, comes with a price tag of $300 million, according to Andrew Bliss, spokesman for Capital Region Water.
The utility has had a few rate increases for sewer and water over the years and is considering a designated stormwater fee. So far, Bliss said, there hasn't been much pushback against the rate increases. but the new stormwater fee will be a challenge, he said.
"All year long we're talking to them: how their bills are going to change and how the projects we're doing are going to benefit them," Bliss said. "We're not a faceless utility. We're part of the community trying to make change."
Here are Eckl's recommendations:
Recommendation #1: Don't call your program a stormwater program with a stormwater fee. Give it a name that reflects the benefits of the program, like Pollution Control and Flood Reduction.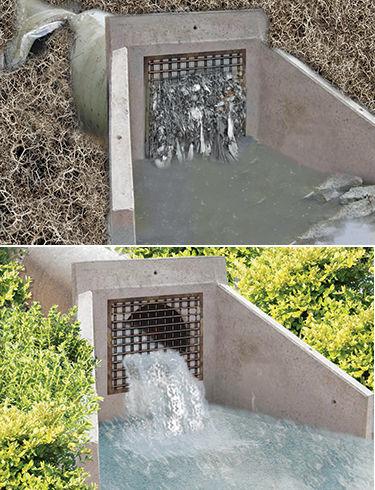 Or better yet, the City BeautifulH20 Plan. The chosen name of Capital Region Water's program harkens back to the days when the city's first sewer pipes were installed to increase sanitary health. In the late 1800s, like many U.S. cities, Harrisburg was growing in an unruly manner that eventually led to sanitary issues and a lack of public open space. By the early 1900s, Harrisburg joined the national movement called City Beautiful to build sewers and water systems and design beautiful public parks and green spaces in cities.
Capital Region Water is rejuvenating that spirit with the modernized effort, dubbed City Beautiful H20. With Harrisburg now experiencing some of the same problems that inspired the original movement, the water utility wrote a 500-page plan that outlines the deferred maintenance now needed for those same pipes, which were revolutionary when installed more than 100 years ago. It also outlines new solutions, including "green" infrastructure, that will beautify the city while helping to control stormwater.
Another Water Words that Works survey offered Pennsylvanians six variations of stormwater fee titles, and they favored "Pollution Control and Flood Reduction Fee." The organization also found that the way the fee is assessed can affect residents' perceptions, too. Its literature review revealed many examples of residents who thought of the fee as a tax, with everyone charged a flat fee. The perception changed with assessments based on volume of stormwater shed from impervious cover.
Recommendation #2: Show ratepayers how the money will be invested.
Come prepared with a list of projects to illustrate where the stormwater fee money is going to be spent, including before-and-after sketches to show improvements. In the literature review, communities that introduced stormwater fees using pictures, video or drawings were more likely to gain community support.
Recommendation #3: Present the fee as a solution to local problems that provides local benefits.
Talk to residents about how the fee will improve life in their community. Avoid talk of "unfunded mandates" and how the fee is needed to meet state or federal regulations. If you want support, talk about how adding green infrastructure can help control localized flooding and beautify an area, or how backlogged infrastructure projects — like clogged culverts and pipes — will be getting maintenance to alleviate flooding. Residents listed the top three reasons they could support a new fee in a field of seven choices. Clean water and a fee that charged all landowners equitably, such as a fee calculated by impervious cover, were the highest ranked. The third was flood damage reduction. Legal requirements and the Chesapeake Bay ranked last.
Capital Region Water not only talks to their stakeholders all year, they also have opportunities on the website for the community to talk back. A digital form to "report a problem" is a streamlined way of collecting information about potential issues. The web page explains and illustrates problems and solutions and shows a lot of detail about green infrastructure and other projects under way, as well as the neighborhoods where work is taking place.
The utility also sends out letters to residents when construction could happen on their street.
"We view that as not only asking for forgivingness for digging up your street, but it's also helpful for residents to see where the money is going," Bliss said. "What better opportunity is there to show the value being provided to you?
Recommendation #4: Present the fee in small increments.
Elected officials and local government staff may be accustomed to crunching numbers in the millions of dollars for projects, but to the average person, those figures are overwhelming. Stormwater fees around the country range from $2 a month to $20 a month in high-rent districts. The charge should be presented in terms that residents can digest.
Recommendation #5: Assure residents that the fee will be spent solely on stormwater.
Residents surveyed said they were very concerned that government will misuse the stormwater fund. In fact, they were less worried about how much they would have to pay than the likelihood that the government would siphon funds off for another cause.
Stormwater control resources
All of the information, surveys and reports about public opinion related to stormwater that has been compiled by Water Words that Works can be viewed on the Foundation for Pennsylvania Watersheds website.
Choose Clean Water Coalition, a nonprofit organization that represents a number of environmental organizations, released a paper last year recommending policies for raising money for stormwater control. The coalition also offers a Runoff Toolkit for communities.
The University of Maryland's Environmental Finance Center has helped many communities come up with a plan for financing stormwater programs.