He can remember his father honking the horn for him to hurry. And he can remember heading back to the car and running across graves.
"I saw the cemetery that's closer to the corner of Sliding Hill Road and Ashcake Road," Morris recalled. "And further back up toward the middle there were other graves, individual graves."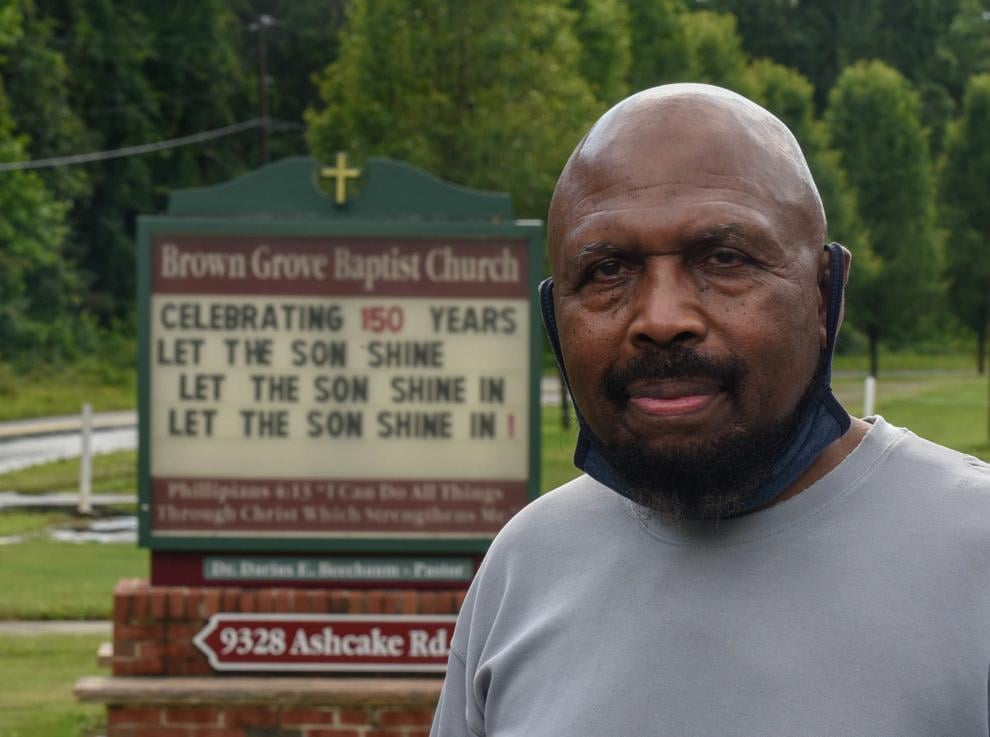 Today, Morris couldn't tell you exactly where those graves are, but they're a growing point of contention — one of many — over plans to put a 1.7-million-square-foot regional food distribution complex on 217 acres in those same woods.
The project represents a $175 million investment by Wegmans Food Markets Inc., a supermarket chain with 101 locations from Massachusetts to North Carolina.
Few dispute that the distribution center will be an economic boon. Gov. Ralph Northam called it a "significant win" for the state, generating tax revenue and creating 700 full-time "well-paid" jobs.
Wegmans President and CEO Colleen Wegman said it will enable the company to "deliver products to our southernmost stores with increased speed and freshness, and will help support our growth well into the future."
But criticism is mounting. Residents worry about the loss of wetlands on the site, as well as the method used to map them. The Army Corps of Engineers, which must permit construction on wetlands, has received 169 public comments on the project — 167 opposed.
Residents are also concerned about fumes, noise and residential roads ill-equipped to handle the 3,165 additional vehicles — including 860 tractor-trailers — projected to be rumbling through every day at all hours.
And they question the fate of graves and historic sites, including the sparse remains of what's believed to be the first segregated black schoolhouse in the county and the footprint of a building that might be a tavern with connections to Patrick Henry.
Residents Chris French and Roderick Morgan are helping to spearhead the opposition. French has 22 years of working in the natural resources and restoration field, including the Virginia Department of Environmental Quality, while Morgan is in finance and accounting and lives about 500 feet from the proposed development site.
The two claim the Corps of Engineers used the wrong method to map wetlands at the site, resulting in an undercount, and that stormwater and other environmental impacts aren't being adequately addressed.
The mapping method, called wetland mosaics, is part of the Corps' mapping arsenal, but it's rarely used — and is typically applied to flat locations along coastlines that are difficult to assess.
The method basically ascribes percentages of wetlands to nonwetlands in a given parcel, rather than declare the parcel to be all one category or the other.
Elaine Holley at the Corps' Richmond field office said she used it at the Hanover site because it was so difficult to assess.
"The topography was very up and down," she said. "And very small areas were wet, and then 10 feet over next door were [drier] uplands."
In 2012 and 2016, the site owner had routine delineations conducted that found no wetlands, Holley said. But hydrology can change over time, and a delineation last year found about 34 wetland acres.
But Holley, said her site visit last fall didn't confirm that assessment and instead found about 18 wetland acres. After realigning the footprint of the proposed facility to render it the least harmful, she determined that 6.12 acres would be impacted.
French and Morgan contend the mosaic method resulted in a "severe undercounting" and estimate there are 18.5 acres of impacted wetlands.
They also believe using this method at this site sets a dangerous precedent "for minimizing wetlands impacts across the commonwealth," Morgan said.
French, who has a background in stormwater management, claims the proposed facility, which would sit at the very top of the watershed for Totopotomy Creek, has no proper plan to address runoff.
The water volume from a 1.7 million-square-foot facility, not including parking lots, he said, "could be very disastrous for the downstream water body. It can completely blow out the channels downstream."
The only massive stormwater management practice currently planned on the property, he said, is a retention pond.
"It's basically the least common denominator best management practice," French said. "You may be meeting state requirements, but you're barely meeting them."
To help offset stormwater impacts, Wegmans plans to purchase water quality credits offsite. But French said these credits are designed for "small, constrained sites" with no other options.
"If you have 217 acres," French said, "you definitely have options. …That is basically an abuse of the water quality trading program."
DEQ leaves it to localities, like Hanover County, to present a stormwater management plan that addresses post-development runoff, water quantity and quality for approval under the state's Stormwater Management Program.
DEQ has already drafted a permit under the Virginia Water Protection program that addresses impacts to surface waters onsite. The draft drew so much attention during a public comment period in April that another hearing is set for July 20. The comment period will stay open 15 days beyond that before the State Water Control Board takes it up at its September meeting.
"We believe all of our permits are protective of water quality," said Ann Regn, DEQ communications manager. "Whether it's a VWP permit or a discharge permit, the goal is to protect water quality and water supply. We're not allowed to degrade water quality."
Grappling with a broader set of concerns, community members are asking how much more industrial development Brown Grove, co-founded during Reconstruction by a freedwoman named Caroline Dobson Morris, can take.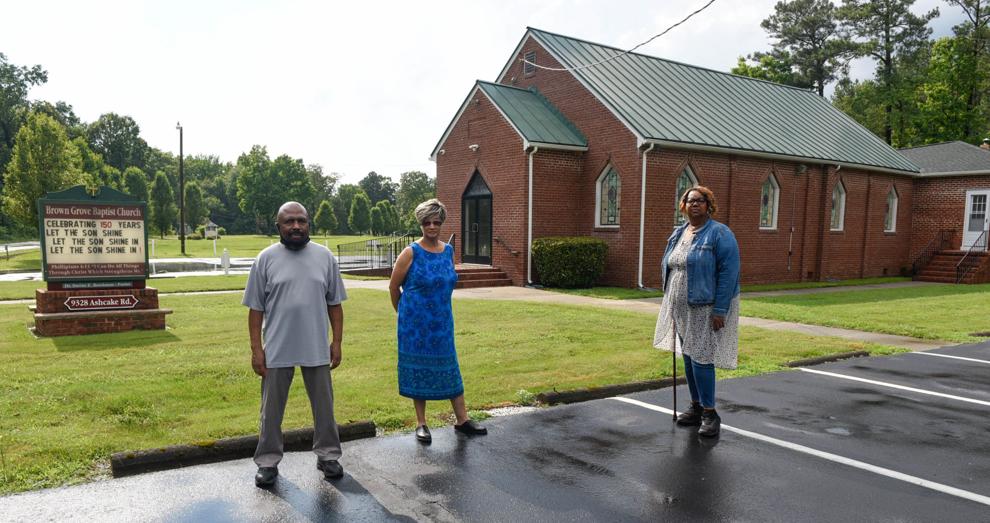 Charles Morris is Caroline Morris' great-grandson. In his lifetime, he's seen the community absorb a municipal airport, landfill and concrete plant. In 1995, a large parcel of land was rezoned for light industry over community objections. That's the site of the proposed Wegmans complex.
"In Brown Grove," Morris said, "they cut it up, do this, do that. And it's just — it's systemic discrimination.
"I believe that the real thing behind this is to force all the Blacks out of the community, because eventually that's what's going to happen."
Holley said the Corps is working to address residents' concerns, including ways to protect and preserve graves and cultural sites, and build buffers where needed. They're enlisting residents like Morris as consulting parties.
"We didn't anticipate that this project would have so much interest," Holley said.