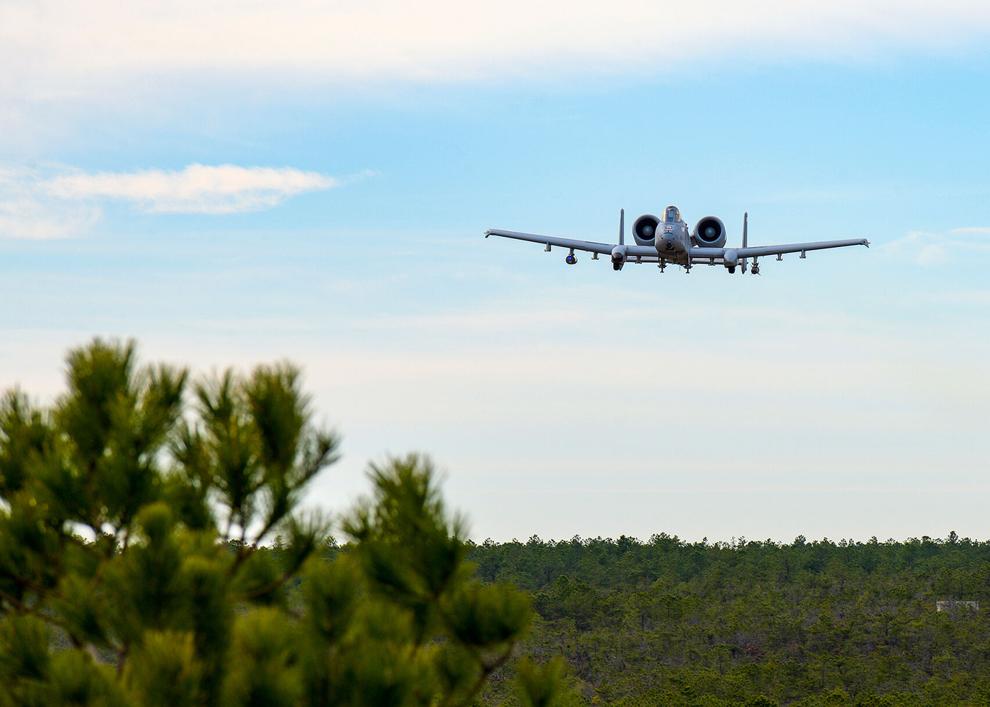 A dogfight has erupted over the proposed use of the skies over much of what is collectively known as the PA Wilds, Pennsylvania's largest assemblage of natural areas and an ambitious eco-tourism experiment. 
The Maryland Air National Guard, saying it has nowhere else to train, wants to use 2,287 square miles of airspace above six remote north-central Pennsylvania counties and small parts of two New York counties as a training area for pilots of its ground-attack jets. The often treetop-level training flights could occur as frequently as 170 days a year. 
But many residents and officials in the area fear the noise from the jets will alter their way of life, rouse livestock and wildlife, and harm a thriving outdoors-oriented economy. 
The Air National Guard, the state-organized reserve arm of the U.S. Air Force, calls the training airspace crucial for keeping pilots combat-ready "for current and future conflicts." The low-level training is necessary because A-10 Thunderbolt II jets, better known as Warthogs, are designed for use close to the ground, attacking tanks and other enemy targets in support of ground troops, the military says. 
Careful not to appear unpatriotic, the area's Congressional representatives, state legislators, local officials, state resource agencies, tourism businesses, residents, and even Pennsylvania Gov. Tom Wolf have raised economic and environmental concerns about the plan and in some cases angrily oppose it. 
"We recognize the need for training opportunities with the Air National Guard but have serious concerns regarding the cumulative impacts to the quality of life and economy of the PA Wilds region," Cindy Adams Dunn, secretary of the Pennsylvania Department of Conservation and Natural Resources, wrote to the military when the proposal was announced in 2019. 
In a letter to the Air National Guard, Wolf said the "proposed actions could have significant impacts on the health, quality of life and livelihoods of those who live, work and recreate in this region." 
This latest wave of criticism came after the Maryland Air National Guard in November announced the results of its own limited environmental assessment, saying the jet training would have no "significant" impact on communities, wildlife or the tourism industry. 
The Guard did shrink the original air space plan somewhat and promised not to fly too low over state parks, state forests and sensitive natural areas, and not to fly during prime hunting times. 
A public comment period for that draft environmental assessment ended Dec. 31 and if the Federal Aviation Administration signs off on the plan, the Guard said, training flights could begin as early as fall 2022. 
But opponents have launched a late-hour full-court press to force the military to do a full environmental impact study on the project and to hold in-person public meetings in each affected county before making a final decision. They say many residents in the area still aren't aware of the plan. 
The Maryland Air National Guard and National Guard Bureau, according to spokesman Capt. Benjamin Hughes, will review all comments made on its environmental assessment before deciding whether to conduct a full environmental impact study and hold public meetings. 
"This is not a one-time air show. We are a hugely patriotic region and respect and value our military. But there is potentially a lot at stake for rural Pennsylvania with this proposal, and it is important for us to ask for more due diligence on it," said Ta Enos, CEO of the nonprofit PA Wilds Center for Entrepreneurship. 
The PA Wilds is a public-private venture that promotes a 13-county region as an outdoor recreation destination. The DCNR has invested more than $180 million to date to encourage public recreation. The effort has been recognized nationally as a tourism destination and regional economic hub. It currently is a finalist for up to $60 million in federal grants to augment its outdoors industry.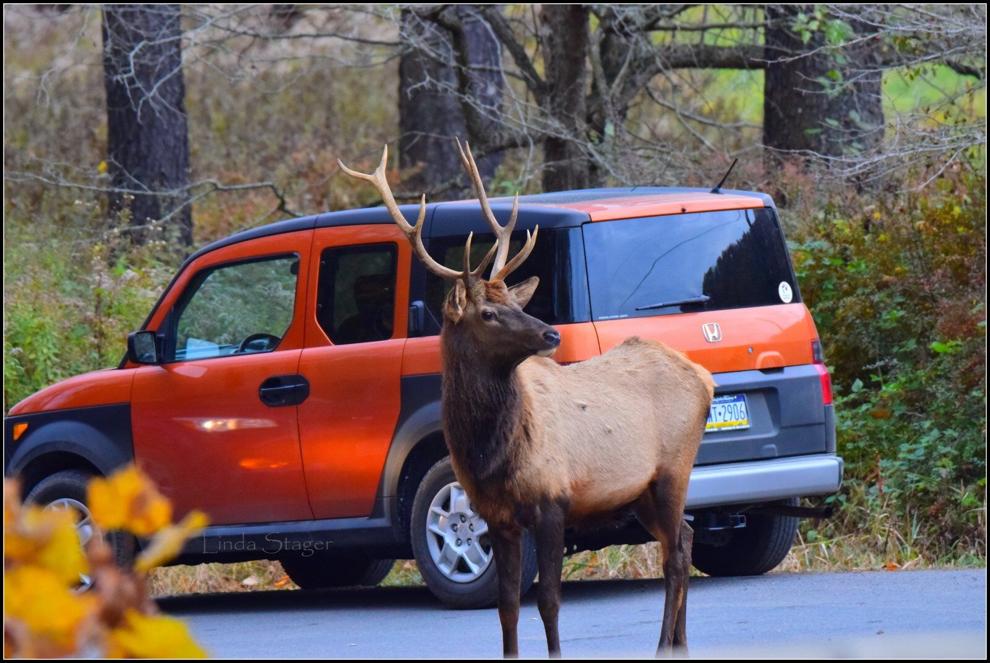 The region has two Wild & Scenic Rivers, five state parks, hundreds of thousands of acres of state forests, hundreds of miles of land and water trails, the largest elk herd in the Northeast, the most remote wild area in Pennsylvania, the state's only national forest, and a dark-sky state park that is recognized as one of the best places in the world to see and photograph celestial objects. Tourists spent an estimated $1.8 billion in the region in 2019. 
U.S. Rep. Glenn Thompson, whose district includes the region, is strongly opposed to the plan. "If enacted, this proposal would cause extreme disruptions for residents and visitors," he said, "while having significant negative impacts on these communities relying on the outdoors for steady tourism revenue, which [accounts for] up 11% of the region's economy." 
 A need for security 
Much of the area in question has been designated as training airspace since 1979, when the New York Air National Guard used it for high-altitude training for its Warthogs. And for years the 175th Wing of the Maryland Air National Guard, stationed at the Warfield Air National Guard Base at Martin State Airport near Baltimore, has used the Pennsylvania airspace to train Warthog pilots in its 16 jets — but only at altitudes of 6,000 feet or more, except in a few narrow one-way corridors. 
Low-altitude training by the 175th Wing has mostly been done in an annual training event at the Davis-Monthan Air Force Base in Arizona. But that faraway base has been deemed too impractical and expensive for regular training and testing, spokesman Hughes said. 
The Guard explored using restricted airspace above the U.S. Naval Air Test Center in Maryland, but that option was ruled out because it was mostly over water and not a realistic training ground. The 175th Wing has been deployed to combat zones six times since Sept. 11, 2001, to protect ground troops.   
Training flights, or sorties, could occur four hours per day up to 170 days a year, with up to six Warthogs at a time. Typically, according to the draft environmental assessment, the sorties would last about an hour, between 10 a.m. and noon, and then for another hour sometime later in the day. Weekend and nighttime low-altitude training would be limited. 
Practice runs below 1,000 feet would last about 10 minutes per sortie, according to the Guard's proposal. The lower altitude sorties, down to 100 feet, would be two to three minutes in duration. Additional Air National Guard squadrons from around the country might also be permitted, on request, to use the new airspace in similar fashion.  
 Past Incidents 
A retired state district forester, who asked not to be identified, tells of several close calls involving military trainings in the existing airspace through the years. 
One incident involved the tail section of a Warthog severing a high-voltage power line strung across the Susquehanna River. And more than once, according to the retired forester, frightened state tree-planting crews reported Warthogs pretend-strafing them, as if their tree-planting equipment were enemy tanks. 
In another incident, an air tanker being used to fight a forest fire had an uncomfortably close encounter with Warthog flying just above the Susquehanna River, in what was supposed to be closed air space. "The air tanker was diverted just in time to avoid a disastrous mid-air collision," the former forester said. 
Capt. Hughes said the Maryland Air National Guard has not had time to search the archives about these incidents to confirm or disprove them. He noted the New York Air National Guard flew Warthogs in the airspace from 1979 to 1989. 
In contrast to concerns about the plan, some residents find the complaints trivial when weighed against the national need for a well-trained military. 
"When I see these defenders of our skies fly over, I still get a sense of excitement and pride. In my mind these planes are the sound of freedom," wrote one hunter in a sportsmen's magazine. 
But another resident had a different perspective. "I live here in Potter County because I love the peace and quiet. People need places to go without human impact. This needs to be considered a natural resource that needs to be preserved for future generations."