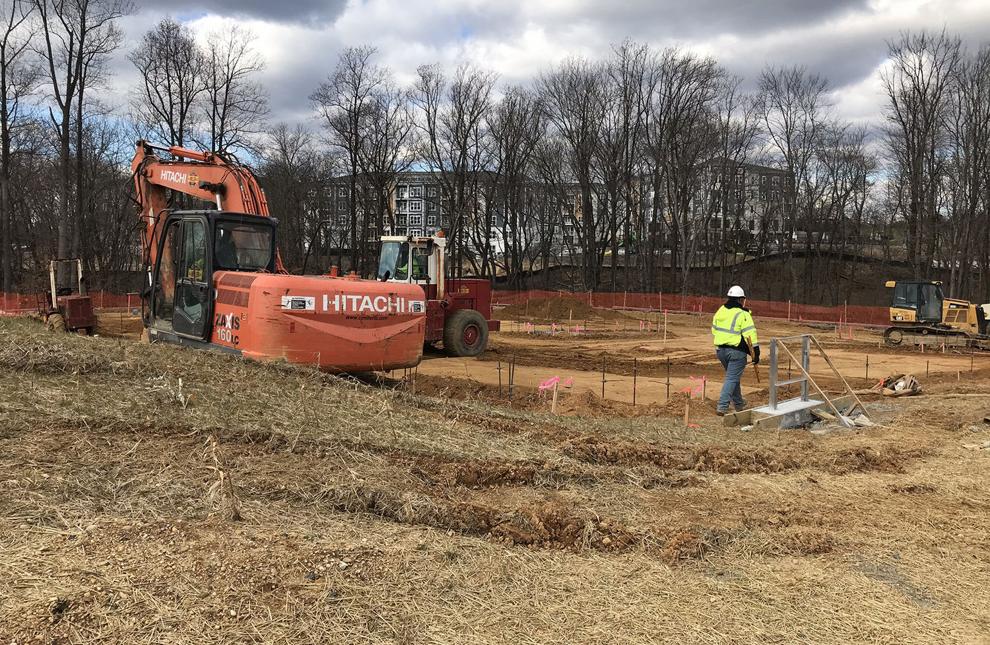 Another Maryland county has tightened its local forest conservation requirements, going beyond state law in an attempt to slow the loss of woodlands.
On Monday night, the Howard County Council amended and then passed legislation put forward by County Executive Calvin Ball, the first update to the county's forest conservation act in 20 years.
In announcing his legislation earlier this fall, Ball said the county west of Baltimore needed to exceed the requirements in Maryland's forest conservation law in the face of growth pressure. The legislation was aimed particularly at curbing what county officials call forest "migration," with woodlands being lost in the more densely developed eastern portion of the county and replanted in the more rural west.
The Howard legislation would require residential developments to manage 75% of their forest retention and replanting onsite, rather than elsewhere. It would also increase reforestation requirements, offering developers an incentive to plant the replacement trees in the same watershed.
"The whole idea is you help keep the solution where you've created the problem," said Joshua Feldmark, Howard's director of community sustainability.
Or, as Christiana Mercer Rigby, chair of the five-member council, put it, "Even people in apartments deserve to have green space, too."
The Howard vote came two weeks after the Anne Arundel County Council unanimously passed legislation to strengthen forest conservation requirements in the neighboring jurisdiction south of Baltimore, which is one of the state's fastest growing counties.
Forests help keep the Chesapeake Bay healthy by reducing polluted runoff, controlling floods and providing habitat for birds and other wildlife. They also clean the air and soak up climate-altering carbon dioxide.
Maryland's statewide forest conservation act, passed in 1991 and updated several times since, has slowed the loss of woodlands. Environmental activists say the law still isn't doing enough to preserve the largest and most ecologically important tracts, but they've been unable to overcome resistance from developers and get lawmakers to strengthen it. Now, they are pressing suburban counties to tighten their local protections.
The Howard council adopted six amendments to the administration's bill. One expanded the definition of a forest to include wooded tracts that were as small as 35 feet wide. Another raised the conservation threshold for mixed-use development to be on par with what applies when building homes. Feldmark said those and other changes didn't alter the thrust of the administration's legislation.
Other amendments that would have significantly strengthened the bill failed. Council members Liz Walsh and Deb Jung argued unsuccessfully for raising reforestation requirements for all types of development. Jung, citing growing concerns about climate change, said the need for carbon-absorbing trees is greater than ever. Walsh contended the bill didn't go far enough, saying "we are losing forest at a rate that is not sustainable."
Council member David Jungman, on the other hand, called the administration bill "onerous" and said it would reduce property values and undermine the county's smart-growth policy. He warned that it would impose new restrictions on development in areas designated for higher-density growth. Jungman pushed unsuccessfully to weaken a few provisions and opposed the amended legislation, which passed on a 4 to 1 vote.
Ben Alexandro, water program director for the Maryland League of Conservation Voters, said the Howard legislation turned out "about as good as we could hope."
The Arundel bill went further to try to preserve large woodland tracts, he said, but Howard apparently doesn't have as many of those left. "It's more of a death by a thousand cuts," he said.
Alexandro praised provisions aimed at keeping more trees on building sites and tightening the granting of waivers, and he lauded the passage of a separate bill in which the council set a steep penalty for knowingly violating the law.
"Could it have been a stronger bill? Absolutely, yes," Alexandro said. "But I think it's a good bill and a really good win for all the forests in Howard County. It will ensure folks don't have to live in a concrete jungle, but have forests that do something about floods, asthma rates [and] property values."
The measure will take effect 60 days after County Executive Ball signs it, Feldmark said.