One of Maryland's fastest growing counties has moved to halt the loss of its woodlands to development, adopting what environmentalists are hailing as one of the strictest forest conservation laws in the state.
The Frederick County Council unanimously approved a new forest resource ordinance Tuesday night, which requires an acre-for-acre replanting elsewhere whenever wooded areas get bulldozed for new housing, stores, offices or other buildings.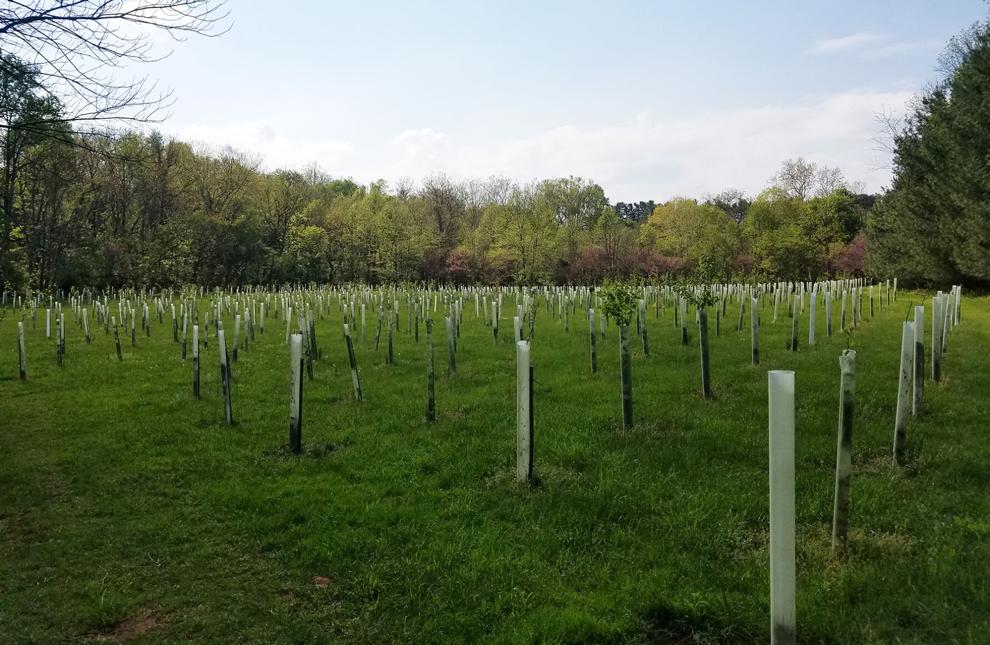 "It brings Frederick County back to its position as a leader in the state on forest protection and will really stem a net loss of forest in the county," said Ben Alexandro, water program director for the Maryland League of Conservation Voters.
The nation's fifth most densely populated state, Maryland is still about 40% forested. Under the state's forest conservation law, first passed in 1991 and amended several times since, the loss of woodlands has slowed. But activists say the state is still not protecting its largest and most ecologically valuable wooded tracts. They've failed so far to persuade state lawmakers to act, though, and instead embarked on a campaign to press the case county by county.
Frederick County, where the population grew about 11% from 2010 to 2019, is the third Maryland county in the Chesapeake Bay watershed to strengthen local forest conservation laws in the past year. Anne Arundel and Howard counties, also among the state's fastest-growing, adopted measures last fall that proponents acknowledge would slow but not halt their loss of forestland.
The Frederick forest measure actually reinstates a short-lived law imposed in 2008 that required developers replace any woods they clear. During the few years before that mandate was repealed, Frederick County actually gained 41 acres of forest, according to county figures. But it has lost nearly 500 acres of forest since 2012, at the rate of about 70 acres a year.
"The trees and other vegetation that make up forests are natural water and air filters, provide habitat for animals, shade streams and create healthy soils," said Erik Fisher, assistant Maryland director for the Chesapeake Bay Foundation. "To protect our natural resources for future generations, we must replant forested land at least at the rate we're clearing it, and that's what will now happen in Frederick County."
The forest conservation measure was pushed by County Executive Jan Gardner, who as an elected county commissioner got the first no net loss requirement adopted. The day after the meeting, she welcomed the council's action and stressed that it's aimed only at making developers replace the woods they bulldoze. It doesn't apply to homeowners taking down trees on their property, she noted, or to farmers clearing land for pasture or legally permitted timbering.
But replanting woodlands is not enough by itself, she said, because saplings can take decades to become a mature forest. Gardner is also seeking the passage of a companion bill aimed at protecting existing woodlands, as well as historic and cultural sites, from being developed.
"The goal of these initiatives is to not only prevent the loss of forest cover in Frederick County but to be forward thinking to preserve our forests, our environmentally sensitive areas, and our cultural and historic amenities," she said in a letter to the council before its meeting. "These proposals will go a long way to ensure that we protect the beauty, rich history and the environment of our county for future generations."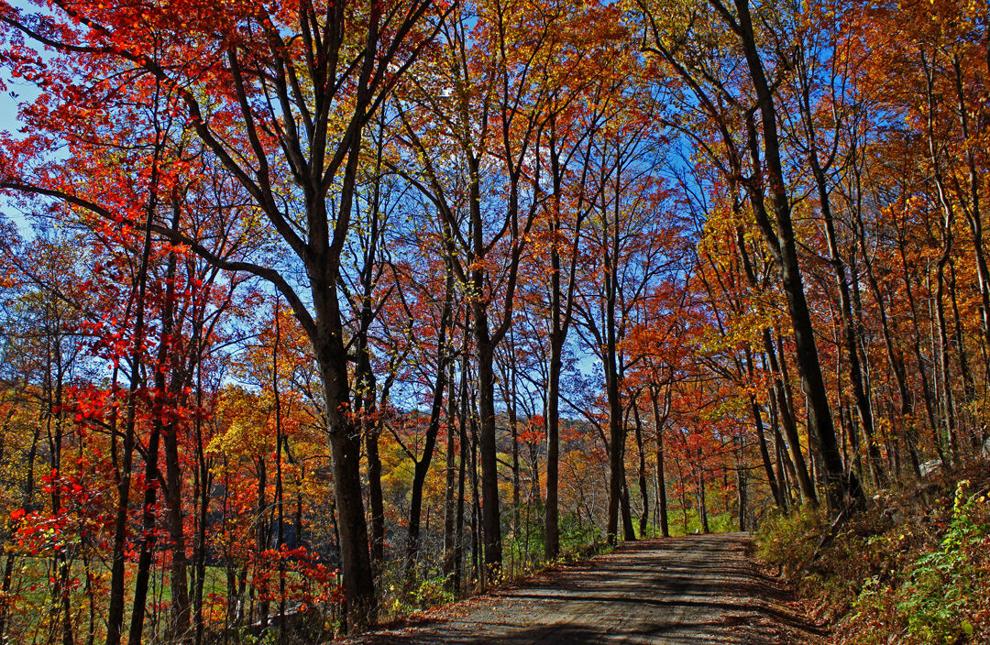 But the second bill, which amends the county's zoning ordinance, was tabled Tuesday night as council members debated whether to grandfather or exempt a proposed development from the legislation because it had applied for rezoning before the bill was introduced. The council is scheduled to take up the bill again on Aug. 4, with proposed amendments possible.
Gardner said she opposed exempting projects in the approval pipeline. The proposed development would put up to 600 homes on a partially wooded 160-acre tract at the south end of Lake Linganore, a source of drinking water for the city of Frederick. The developer is proposing to leave much of the forest on the site alone, but Gardner recalled that weaker state forest conservation standards once used by the county had allowed the large-scale bulldozing of forest near the lake without requiring the developer to replant anything.
Grandfathering or delaying new requirements can lead to a last-minute flurry of development proposals. In Anne Arundel, for instance, the county council exempted a total of 34 development proposals affecting more than 300 acres of woodlands, which were submitted for review while its forest conservation bill was pending.
With Frederick County Council meetings taking place online because of the pandemic, the public hearing on the two bills drew only a handful of speakers, nearly all in support. An aide said the county also received more than 260 emails and other messages supporting the bills.
"I think we need to do more to preserve forest as well as to add to forests," Kimberly Stewart, owner of a horse farm in the southwestern part of the county, said at the hearing. "I'm on well water," she added, "and worry about water quality."
The only person speaking against either measure at the hearing was Eric Soter, representing the Frederick County Building Industry Association. He voiced a number of concerns about the tree replacement requirement and also about the zoning bill, which he contended would reduce the density of development allowed in the county's designated growth areas. He warned of a "longer term effect on land consumption" and a reduction in the supply of new affordable housing.
Gardner disagreed, saying a staff review didn't project the legislation would force development outside any targeted growth areas. And she noted that neighboring Carroll County has maintained a similar no net forest loss requirement for years.
Council member Kai Hagen, who sponsored both bills on Gardner's behalf, wrote in an email that he's "still quite aware that there is a lot more we can do to protect and expand forests in Frederick County." Despite favoring the delay in the zoning bill to gather more information, he stressed that he strongly supports it.
In the meantime, he added, he hopes that Frederick's forest conservation legislation will have "a rippling effect beyond the county as other counties and the state evaluate what they can do better."