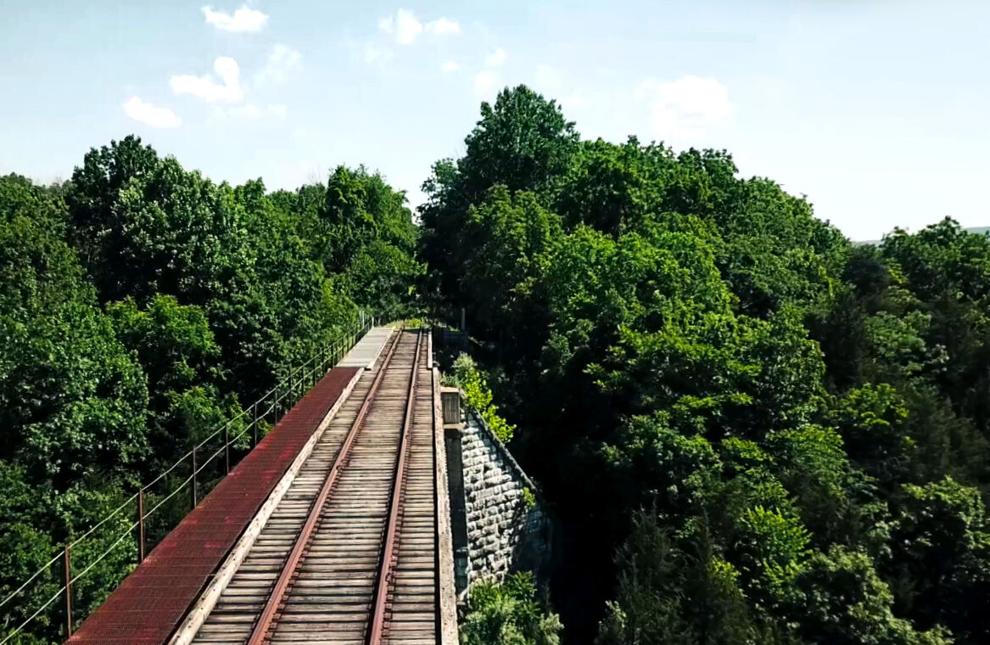 A railroad running through the Northern Shenandoah Valley of Virginia was once the lifeblood of a string of small towns along a winding fork of the Shenandoah River. And it could be again.
Though the line hasn't carried trains through some of these towns for years, a plan to transform the tracks into a nearly 50-mile trail could make it a recreational flagship for a region already dotted by historic battlefields and parklands.
"Fifty miles is a significant stretch to ride or walk or run, but people would also be able to branch out and experience other outdoor activities along the way," said Jeremy McCleary, mayor of the town of Woodstock, VA, in Shenandoah County, near the 1,000-acre Seven Bends State Park.
A group of citizens and civic leaders has been brainstorming the idea of turning the railway into a trail for years now, despite being told early on that the line's owner, Norfolk Southern, was not interested. But their vision lurched closer to reality in 2020 when the company said it will consider selling the rail land after all — and even a bit more of it than anticipated.
The original trail idea focused on an out-of-use stretch of single track running from the town of Broadway in Rockingham County, north through Timberville, New Market, Mt. Jackson, Edinburg, Woodstock and Toms Brook to Strasburg — nearly 39 miles in all. Between the small towns, the rail line traverses farm fields and historic battlefields, spans tributaries with high bridges and offers vistas of the Shenandoah Valley and mountains throughout.
The span of track beyond Strasburg, running east to Front Royal, was still in use — until 2020, when a printing plant in Strasburg closed, making the remaining train service from Front Royal untenable. So, when Norfolk Southern said last year it would consider selling the line, the corridor of available track extended all the way to Front Royal, for nearly 49 miles.
Extending the proposed trail length means its starting point would be closer to the Washington, DC, metro area.
"It would put [the trail] an hour's drive on an interstate from nearly 6 million people," said Don Hindman, a retired emergency room physician in Woodstock, who has been championing the trail for the past five years. "So I think it would be wildly popular."
State legislators agreed. Acting quickly on news that Norfolk Southern might be willing to sell, lawmakers added a budget amendment in the midst of a fall session otherwise consumed by coronavirus expenditures. The measure, which was approved, asks the state Department of Conservation and Recreation to study the feasibility of a linear park along the Shenandoah Valley rail corridor and to produce a report by Nov. 1.
As part of that effort, the state agency will ask the public to participate in surveys on the project in April, with plans to hold a public meeting in late summer. Kelly McClary, director of planning and recreation resources for the department, said a similar survey for a similar project — a proposed 50-mile Eastern Shore Rail Trail currently being studied by the Virginia Department of Transportation — garnered 3,400 responses in 2020.
As transportation has evolved, thousands of miles of railways in the country have been turned into trails that are easy to bike or walk because of their low grade. Virginia already has 49 such rail trails, totaling 419 miles, according to the national Rails-to-Trails Conservancy.
In Virginia, pieces of the 45-mile Washington & Old Dominion Railroad Regional Park that originates in Arlington were converted to trails in the 1970s. The popular biking and running trail delivers distance riders from suburbia out to views of the Blue Ridge Mountains and is maintained by revenue from utility companies that also use the corridor for transmission.
DCR's McClary said two other rail trails that are state parks — the 57-mile New River Trail and the 31-mile High Bridge Trail — are examples of what could be accomplished in the Shenandoah Valley. Like these trails, the rail line in Shenandoah includes a dozen or so bridges that would offer unique vistas once outfitted with railings for safety.
The High Bridge Trail, which lies about an hour west of Richmond, near Farmville, was an early source of inspiration to the trail boosters in Shenandoah County. An economic impact study from 2018 found that trail brought 180,000 visitors and more than $6.5 million to the surrounding community within four years of opening, more than doubling the predicted economic benefits.
After hearing a presentation in 2016 about turning Shenandoah's rail into a trail, Woodstock Mayor McCleary decided it had enough merit to form an exploratory committee, tapping Hindman to chair it. At the time, much of the rail was unused but not officially out of service in some places. Eleven days later, "by complete coincidence," McCleary said, Norfolk Southern published notice that it would discontinue rail service between Edinburg and Strasburg, making the idea seem even more feasible.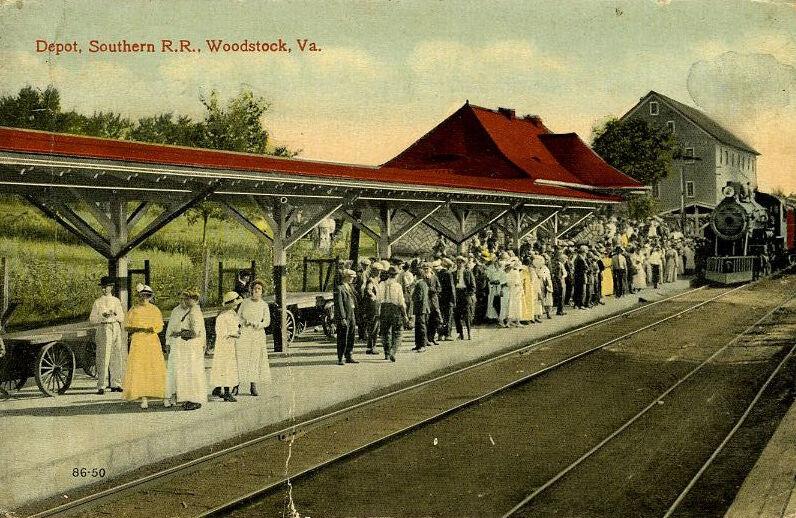 In 2019, growing enthusiasm from towns along the route coalesced into the Shenandoah Rail Trail Exploratory Partnership, which included representatives from Rockingham and Shenandoah counties as well as eight towns, two planning districts and four nonprofits. A 2019 economic impact study commissioned by that group predicted the trail would bring as much as $15 million into the local community — and that was before the trail concept was expanded to Front Royal.
"I just think it would be transformational for our community to have this thing come into play," said Mayor McCleary, who considers the initiative a top priority for the town. "Not only would people be able to come out to the beautiful Shenandoah Valley for outdoors recreation, but also I see a real potential for economic development along the trail in the towns — for bike shops and restaurants and coffee bars."
The trail, which in places would parallel state routes 11 and 55, and interstates 81 and 66, could also be considered an alternate route for bicycle commuters.
Hindman, 72, has walked along much of the potential trail land since his retirement and is eager for others to have the same opportunity.
"It's just unbelievably gorgeous," he said. "From my standpoint, the best benefit is that this would make the Shenandoah Valley an even lovelier place to be."
The Virginia Department of Transportation is conducting an online survey to gauge interest in the rail trail project through Friday June 25. A link to the survey and additional information about the study can be found at https://www.virginiadot.org/ShenValleyRailTrail/.