Fredericksburg, VA, faces a "coming storm."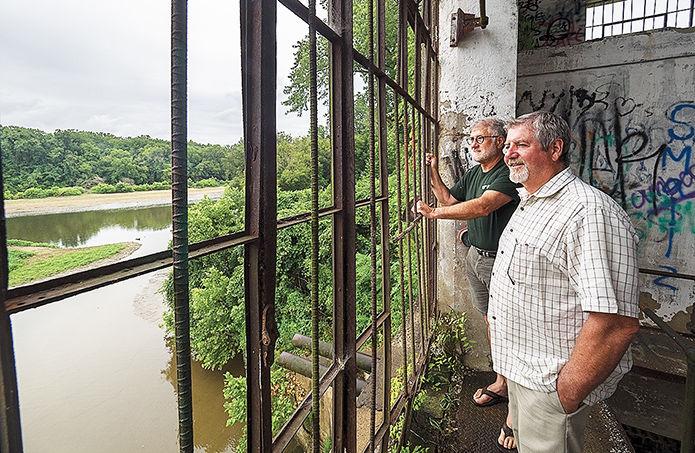 That's how Henry "Buck" Cox describes the new homes, office parks and businesses forecast to pelt down on his boyhood hometown in the coming decades.
The population of Fredericksburg and the four counties that border the Rappahannock River in the region — Caroline, King George, Spotsylvania and Stafford — have swollen by more than 50% since 2000, census figures show. That number is projected to grow another 30% by 2040, creating a sprawling metropolitan area of almost 500,000 people within a few dozen miles of the bucolic waterway, according to University of Virginia demographers.
"We have a massive amount of growth that's happening," Cox said. "It's going to be a battle to stay ahead of the effects."
He worries about a future in which forests are hacked down to make way for new subdivisions, and endless miles of asphalt and concrete shunt ever more nutrient-laded stormwater into the river.
Cox, a 69-year-old who made a living on the entrepreneurial side of environmentalism, wants to help the region and his beloved Rappahannock chart a different course. He and a business partner are funding a clutch of academic studies they hope will guide development decisions and build the foundation of a new, Rappahannock-centered research facility.
The facility would be a clearinghouse for research on the 195-mile Chesapeake Bay tributary, Cox said. He also envisions it as a place that would offer classes and excursions to help forge stronger connections between the river and the growing community.
"The idea is to turn this whole river into an ecological destination," he said.
The project has the enthusiastic support of Virginia Tech, the University of Mary Washington, the Friends of the Rappahannock and others. With financial support from Cox, researchers from those institutions began fanning out down the river and across its 2,700-square-mile watershed this summer, gathering an elaborate scientific snapshot of ecological life before the "storm" fully arrives.
Cox and the scientists involved in the project hope their findings help local officials make land use decisions that protect the Rappahannock — and the Chesapeake Bay downstream — from increased pollution.
The long but narrow Rappahannock watershed winds from the Blue Ridge Mountains in the western half of the state to the Chesapeake Bay. It drains stormwater from just 7% of the state, but the river flows through one of its fastest-growing regions: the Fredericksburg area.
The area's growth, experts say, can be traced to spillover from the ever-booming District of Columbia to the north and from Richmond, the state's capital, to the south.
"It's just creep from these various urban and suburban areas around DC," said Daria Christian, executive director of the Friends of the Rappahannock, a conservation group. "People are willing to make the drive to have a less expensive place to live."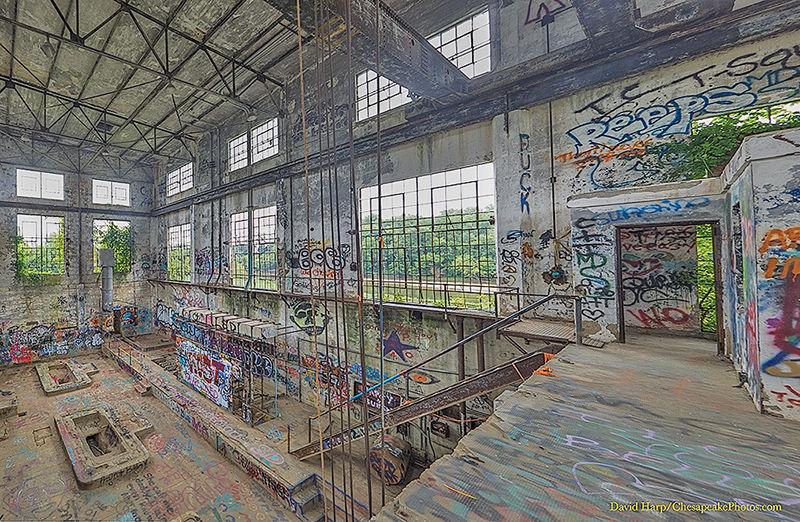 The river is also a draw, particularly for newly retired residents, said Hamilton Lombard, a University of Virginia demographer.
"A lot of people are retiring there because they want riverfront property or access to it," he said. "So, I think you're going to see a disproportionate concentration of development along the river."
Perched on the Rappahannock's southern shore, Fredericksburg has evolved into the focal point of the development boom.
"Fredericksburg is just going to keep attracting people," said Ed Whelan, a real estate developer and lifelong resident. "We're right off [Interstate] 95. People are moving into cities all over the country. They want the old buildings. They want to go back in time."
The construction of new roads and subdivisions on or near the riverbank, though, has intensified problems with sediment and bacteria in the waterway, Christian said.
While nutrient pollution continues to be the greatest problem facing the Bay and many of its rivers, sediment — dirt swept into the water from freshly tilled farms and construction sites — is a one-two punch against water quality. Floating particles block sunlight from aquatic grass beds, causing them to die off; the decomposition process consumes oxygen in the water. Sediment particles also act like Ubers for nutrients, offering rides well downstream from their pickup points.
Owing to its abundance of farms and hilly terrain, the Rappahannock watershed loses more sediment per square mile — 329 tons per year — than any other major Bay tributary.
The conversion of forests to housing or farmland is a big factor, Christian said. "When they're cleared, the soil is open to erosion."
Meanwhile, the portion of the river around Fredericksburg is designated by the state as impaired for two types of bacteria: E. coli and fecal coliform. That pollution is largely tied to failing septic tanks and poor farm management, particularly the widespread failure to fence off cattle from ditches that flow into the river, Christian said.
Although Whelan, the real estate developer, is as much responsible for Fredericksburg's growth as almost anyone — having invested millions into a blocklong downtown revitalization project — he has mixed feelings about the trend.
"I never was a big growth guy, and I'm still not," Whelan said. "I wish [Interstate] 95 had gone 50 miles west of here. It's a traffic jam all the time."
Cox remembers days from his youth when the Rappahannock was a serene getaway. He would spend his free moments fishing for shad and striped bass, lighting campfires on cool evenings and paddling a canoe until his arms gave out.
After graduating from Virginia Tech in 1973 with a bachelor's degree in biology, Cox found work as a pollution monitor with the State Water Control Board. But he had larger ambitions. He returned to the university to get his master's and a doctorate in environmental engineering.
One business venture begat another. Today, he owns a firm called Advanced Oxidation Technology, which holds a patent on a formula that breaks down oil and grease deposits in municipal sewer systems. He and his wife live in Blacksburg, nearly four hours away. But Fredericksburg remains a big part of Cox's life.
"We have a lot of friends here," he said while driving his pickup truck down a highway just outside town recently. "It's home."
He serves as a board member on his alma mater's alumni advisory committee. So, partnering with the university was a natural choice when it came to pursuing his vision in Fredericksburg, he said.
In addition to securing $200,000 for the studies that launched this summer, Cox has been spending much of his days drumming up more donors and trying to acquire riverfront property for the proposed river center.
When he pictures the form his dream might take, he looks 150 miles southeast to the Chesapeake Bay Foundation's Brock Environmental Center in Virginia Beach, which the nonprofit group touts as "one of the world's greenest buildings." To build the Rappahannock version, Cox estimates he will need to raise about $10 million.
He has cobbled together about $1 million so far — $750,000 in cash and the rest in pledges — he said. But he is confident he can turn his dream into reality because there are so many questions yet to be answered about the watershed's health — and so much at stake.
"We want to show people the future in anything we do here," Cox said.
He laid out his dream while driving at a golf cart's pace amid midday traffic in the city. No one seemed to mind the white pickup's leisurely presence. His purpose was to show off the possible locations for the research center: a plot east of town owned by the University of Mary Washington, a graffiti-stricken former hydroelectric plant owned by Whelan, and the Friends group's headquarters.
Cox anticipates the facility containing classrooms, the latest in ecologically friendly construction and water-based activities for families, such as kayak rentals and boat cruises. If Whelan's downtown site is selected, he wants to reserve part of the industrial-looking building for a restaurant with expansive river views.
That's all in the future, if the money can be raised. But some of the scientific research is already under way. The Wetland Research Initiative, a project sponsored by a non-profit spinoff of Wetland Studies and Solutions, Inc., donated $100,000 to jump-start the work, and Cox matched it with an additional $100,000.
David Sample, a Virginia Tech environmental engineer professor, is leading an investigation of stormwater runoff. He plans to monitor pollution loads at five sites in the city of Fredericksburg, each representing a different type
of predominant land use.
His goal is to update the runoff loads that were developed in a national study in the 1980s and are still used in computer models, including the one used to guide the Bay restoration. Sample suspects his results will generally show that stormwater has become cleaner, in part because of the reduced smokestack emissions of nitrogen oxides.
If that is the case, he said, future developers might be able to downsize — and save money on — infrastructure designed to catch and treat stormwater. But, he added, such gains in water quality may be wiped out by the increasing amounts of rainfall induced by climate change. His research will help clear those clouds of uncertainty.
Another study led by Durell Scott, also of Virginia Tech, aims to clarify which water-management tools work best for both human use and the environment. But first, he and his team are cruising the river, taking water samples. That information will show where the river is most polluted and where those contaminants are coming from.
The Fredericksburg area's growth presents a case study that couldn't be duplicated in a lab, Scott said.
"The Rappahannock is one of these river systems that's typical of other river systems in the mid-Atlantic," the biological systems engineering professor said. "It's growing population-wise. There's still some farming in the upper part of the watershed, but there's a lot of pressure from development. Then, you have the downstream water and the Chesapeake Bay and how that's important for fisheries."
More studies are planned or under way. All are driving toward the same destination, Cox said: a more-sustainable Fredericksburg and healthier Rappahannock River.