A reddish-brown patina has overtaken the Mid-Chesapeake Bay and several Maryland rivers that feed into the estuary. A stench hangs in the air in some places, and fish are dying by the thousands.
Yep, the mahogany tide is back.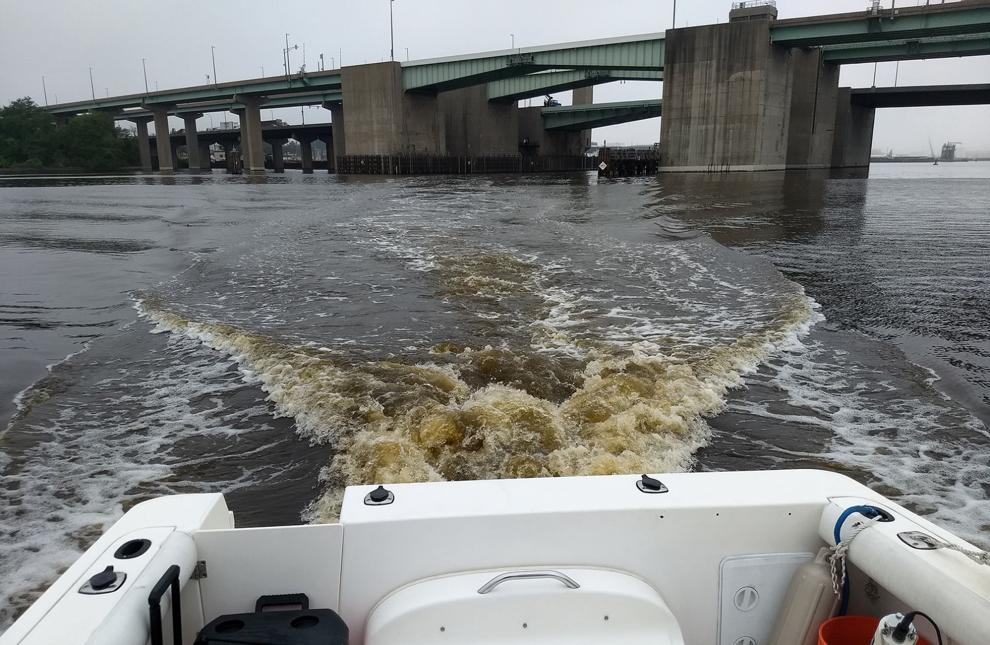 The algae bloom, caused by the species Prorocentrum minimum, often shows up around this time in May as temperatures warm and spring rains flush nutrients into waterways. This year's outbreak, though, appears more intense and widespread than most, scientists say.
"We often see it pop up in one river, and it dissipates before it pops up in another river. But this year, it seems to have come up all at once," said Doug Myers, a Maryland scientist with the Chesapeake Bay Foundation.
Since early May, the Maryland Department of Natural Resources has identified five waters samples containing blooms from the Patapsco, Patuxent, South and West rivers. Environmental groups and other state sources have reported more in the Mid-Bay and Baltimore's Inner Harbor, as well as the Magothy, Rhode and Severn rivers. It also has been spotted on the Eastern Shore in the Chester and Wye rivers.
P. minimum turns water a trademark rusty color. It isn't toxic to humans, but it can send an aquatic ecosystem into a tailspin, experts say.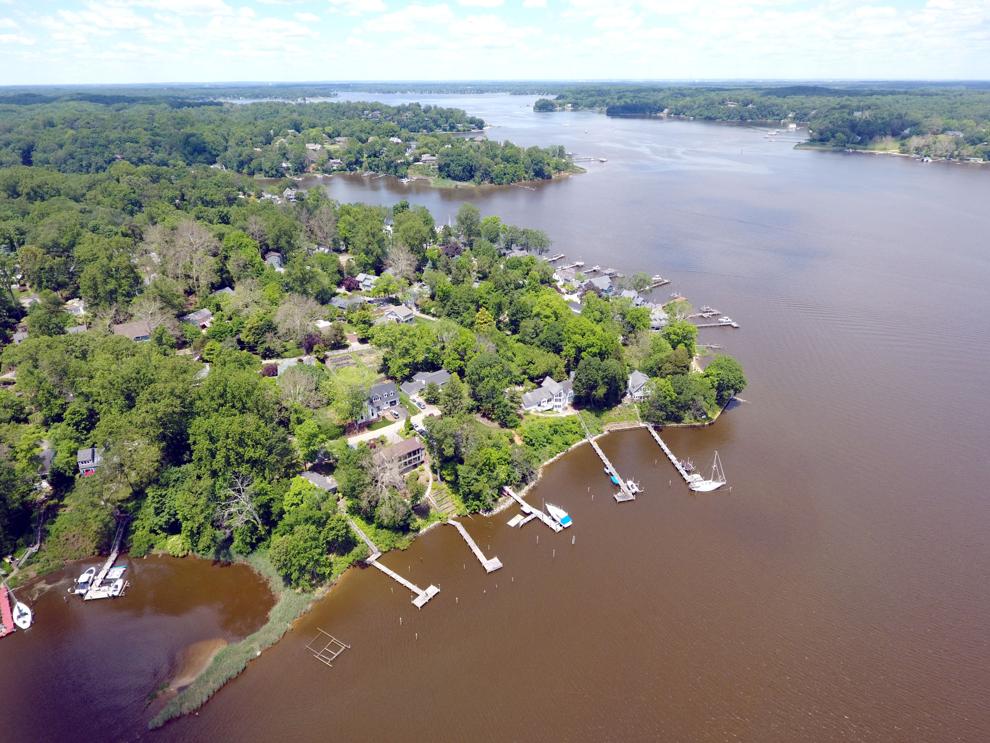 If it's extensive and concentrated enough, it can block sunlight from reaching underwater grasses that are vital for fish habitat and preserving the Bay's water quality. When the algae die off, the ensuing biological reaction can rob the water of oxygen, triggering "dead zones" where fish cannot live.
There are signs that process has already begun. "Unpleasant odors" and fish kills were reported May 29 in the Severn and Magothy river watersheds, said Jay Apperson, a Maryland Department of the Environment spokesman.
"The total number of dead fish is easily in the tens of thousands," he said.
About 6,000 of those dead fish were found in Buckingham Cove off Dividing Creek, a Magothy tributary, Apperson said. Most were smaller fish, such as juvenile menhaden.
"The river water now stinks and the smell has been nauseating," the Magothy River Association said on its Facebook page. "With warmer temperatures approaching we could see waves of Mahogany tides till November."
Another fish kill of more than 4,000 specimens was reported in Spa Creek, a Severn tributary, near Amos Garrett Park in Annapolis. The scenes in both rivers called to mind a mahogany tide that developed in 2012, which killed more than 100,000 fish in the Patapsco and its adjoining waters.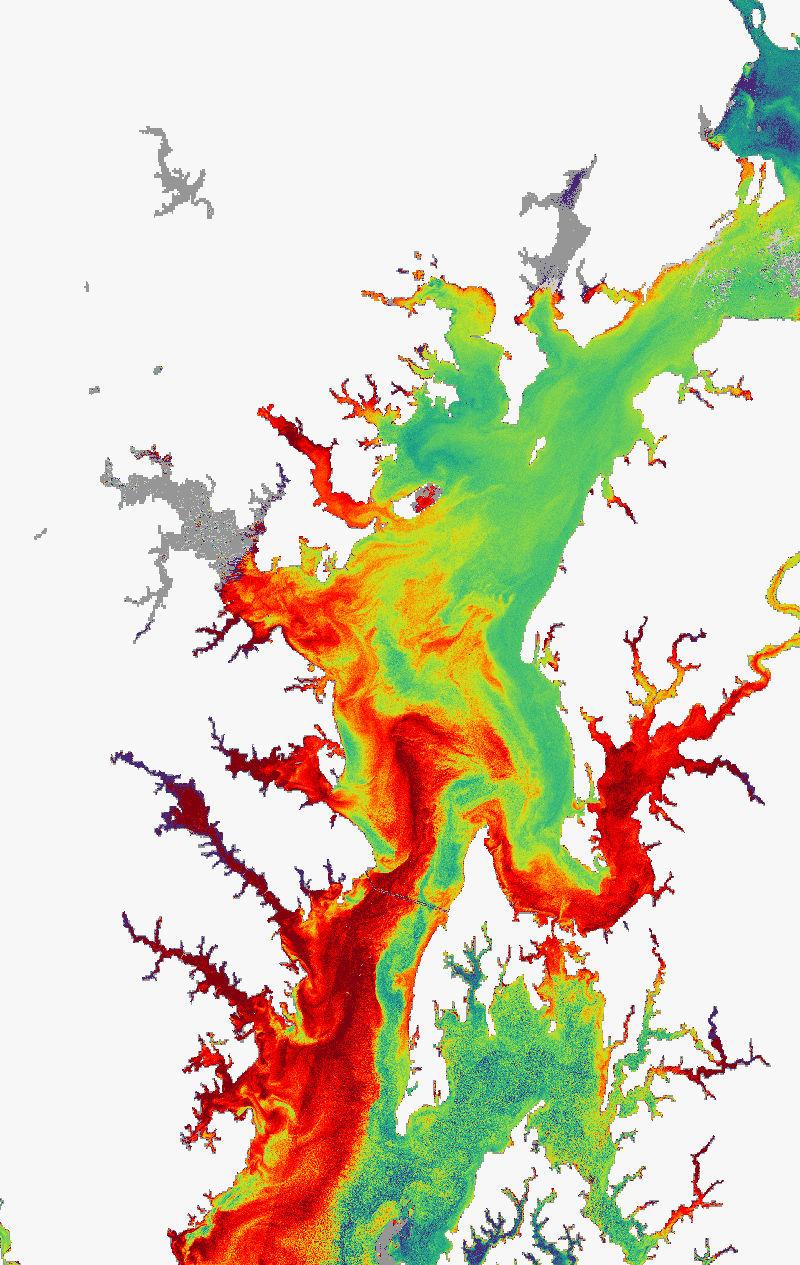 Analysis of satellite images has revealed levels of chlorophyll, an algae bloom indicator, in this year's blooms at levels well above 50 micrograms per liter and, in some places, possibly greater than 100, said Cathy Wazniak, a DNR environmental program manager.
"A bloom of this level is likely impacting the light penetration in the water needed for Bay grasses to grow and will certainly impact oxygen levels when it dies off," she said. The bloom was so dense in waters off Annapolis and in the Chester River, she added, that scientists couldn't estimate the chlorophyll levels from the satellite imagery.
Myers also worries about troubles ahead. "How much damage it will do is based on how long the bloom persists and over how large of an area," he said.
The algae's rampant growth is likely fueled by lawn fertilizers running off into nearby waterways and sewage overflows during heavy rain, said Alice Volpitta, the Baltimore Harbor Waterkeeper. Such pollution has remained stubbornly high despite millions of dollars invested across the watershed as part of a state-federal cleanup partnership that's well into its fourth decade.
"We're still in an out-of-balance ecosystem because of the nutrients," Volpitta said. Her own water samples have confirmed chlorophyll levels of up to 450 micrograms per liter in Curtis Creek, just south of Baltimore.
Tom Guay, executive director of the Severn River Association, fears that river's bloom will lead to a repeat of last year's dead zone, which covered 5 square miles of the Severn's bottom. The mahogany tide this year stretched the entire length of the 14-mile river.
"It just looks like you're plowing through sewage," said Guay during a brief break from his regular river patrols to fill his boat up with gas. "It's ugly."
By May 28, though, the water's hue had begun to turn a greenish-brown.
"I think that this is a positive sign this thing is abating," Guay said.