Growing threats to the environment — from warming temperatures to melting icecaps, rising seas to more intense storms and floods — have increased calls to grow a green workforce that can figure out how to face a brave new normal.
To that end, educators and innovators in Virginia devised a 10-week high school competition that enlisted bright young minds to propose innovations in solar energy.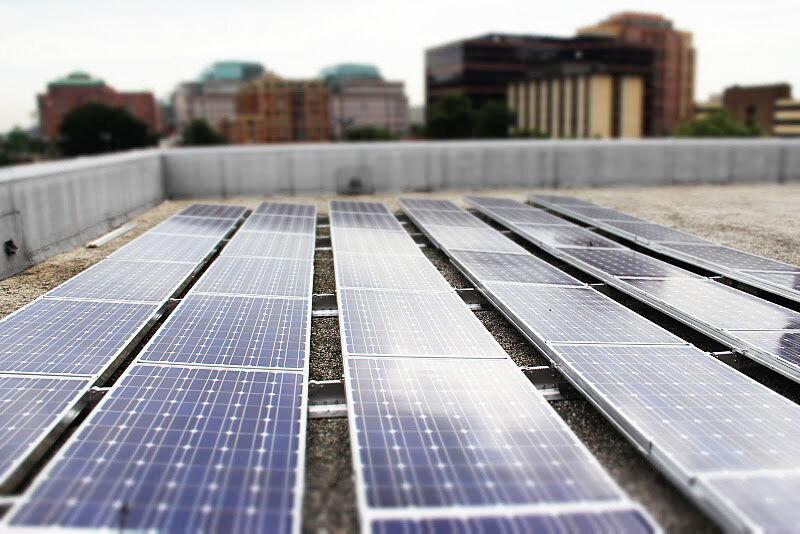 The Throwing Solar Shade contest invited students from one urban and one rural school district to look to their own communities for inspiration. Three schools participated and produced about 15 student projects. The four winning entries studied the effectiveness of different solar panel surfaces, the use of light-hued paint to reduce asphalt temperatures, the physics of solar panels and the merits of placing solar panels atop commercial poultry houses.
"This particular program is about growing the next generation of citizen-scientists," program organizer Anthony Smith said. "It's also about engaging — particularly in this case — high school students in not only learning about climate change and solar, but also developing the five Cs: critical thinking, creativity, collaboration, communication and citizenship skills."
Smith is founder of Secure Futures, a Staunton-based solar power developer that partnered on the project with the Science Museum of Virginia. Other partners are the Augusta County and Richmond public school systems, Virginia Commonwealth University and the National Energy Education Development (NEED) project.
Throwing Solar Shade got the attention of the U.S. Department of Energy's Solar Decathlon collegiate competition, which since 2002 has challenged college teams to design and build innovative structures powered by renewable energy. The Solar Decathlon organizers invited the Virginia students to present their winning projects last July at a conference on the National Mall in Washington, DC.
But COVID-19 restrictions forced the students make their presentation virtually in December during a national webinar for the Solar Student Leaders of Tomorrow Showcase. The presentation was recorded and posted to YouTube.
"These are some smart kids," said Jeremy Hoffman, chief scientist at the Science Museum of Virginia. "What I think is amazing is these kids took the initiative to explore these topics. They all kind of developed their own angle, because we left it open-ended. These students ran with it."
Students at the Open High School in downtown Richmond, a small alternative public school with an independent-study model, noted the inequities of extreme urban heat, he said.
"[They addressed] how climate change disproportionately impacts those 'without,'" Hoffman said. "And they were looking into patterns of this inequity and how to solve it. Becoming involved in putting others ahead of yourself and using science to help inform those decisions was just a powerful thing to witness."
Caroline Miller, a senior at both Fort Defiance High School and Shenandoah Valley Governor's School in Augusta County, experimented with octagonal, pyramidal, semicircular and flat surfaces to determine if "textured" surfaces on solar panels could maximize efficiency and generate more heat. She found that they could.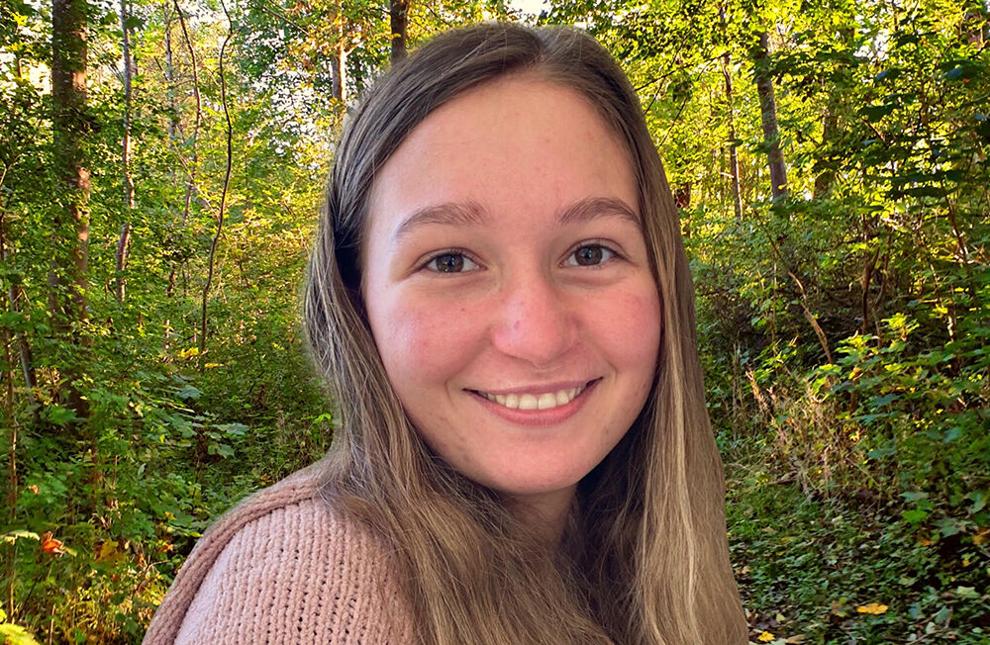 "I began … with minimal interest in solar technology, but now it's central to my future," Miller said in her presentation. "I wanted to become a scientist that works with anything biology-related for as long as I can remember, but I didn't realize that could have anything to do with solar technology. Currently, I hope to study bioengineering in college and use my education to work towards improving solar cells."
Sherylynne Crookshanks, a junior at Fort Defiance High School, looked at ways to reduce her school's impact as a "heat island" — and area that is hotter than the surrounding area.
"Being from a rural area," Crookshanks said, "I was curious about heat islands in my community. I didn't have to look too far, because parking lots pose one of the greatest heat islands of our modern world."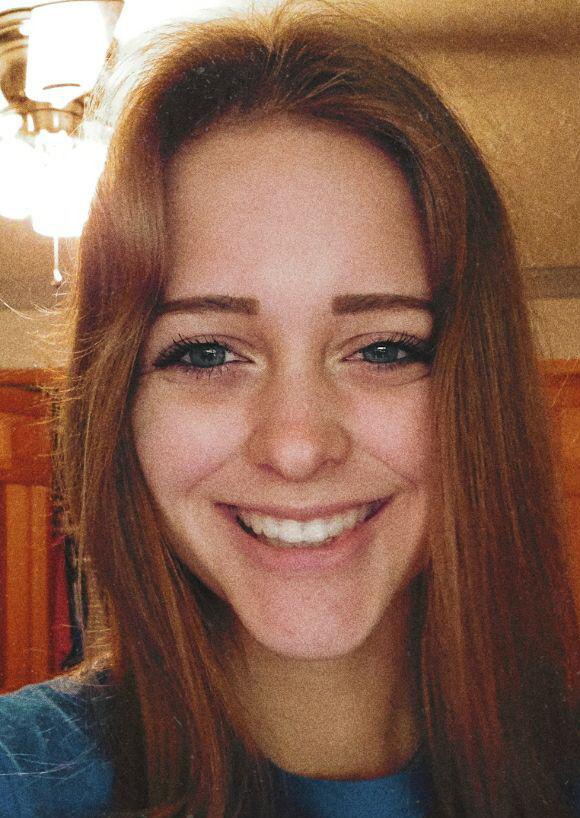 For her project, she measured how various paint colors affect the temperature of asphalt. White is well-known to be cooler because it reflects the sun's rays, while black is hotter because it absorbs them.
Because students at her school can pay a small fee to paint their own parking spaces in a range of colors as a fundraiser for the art department, Crookshanks was able to study and rank the heat differentials of various paint colors. She then calculated the range of costs and the pros and cons of repaving or repainting the school's 142,000-square-foot parking lot.
Jack Salgado, a senior at Open High School, studied the physics of solar panels, focusing on "band gaps." A band gap is the difference in energy between the valence band, or outermost shell of an electron, and the conduction band, or the free flow of electrons between atoms. Direct band-gap materials are more energy efficient, but they're more rare and more expensive. That's why about 95% of solar panels use less efficient indirect band-gap materials, typically silicon, which is much cheaper.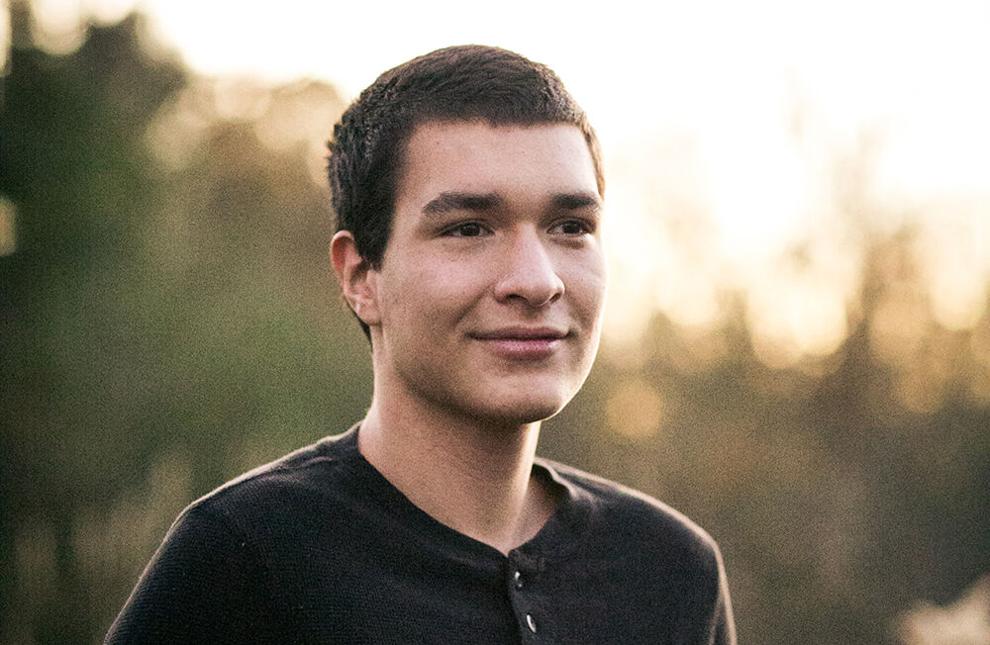 "If we want to power our homes and materials with [more efficient] materials, then engineers and scientists will have to push the technology further," Salgado said. "I'd love to help."
Lauren Rhodes is a senior at Fort Defiance High School and member of Future Farmers of America. She's part of a long line of commercial poultry farmers, and she studied the merits of installing solar panels on the roofs of turkey houses.
She learned that there's no easy answer. While grants, loans and tax incentives exist to help install costly panels, and the solar conversion would pay for itself over time, farmers still have to cover hefty upfront costs.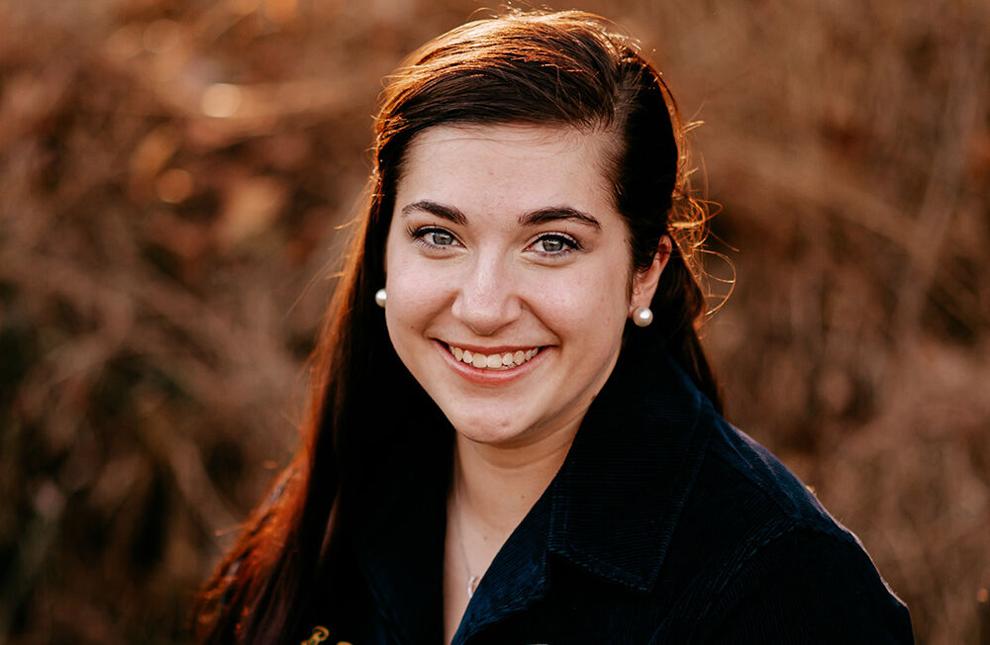 She also studied issues with the structural integrity of old and new poultry house roofs and whether they could withstand the added weight of solar panels.
"I found that, upfront, solar is a very costly investment, especially for family farmers who are already in a risky business," Rhodes said.
For their achievement, the four students were granted internships with Secure Futures.
A third-party evaluation has shown that students who took part in the contest showed a "very, very significant" increase in science, math and engineering skills, Smith said, "and the superintendents of both school systems were just raving about the impact."
"The kind of brightest spots in feedback from students," Hoffman said, "was the idea of developing their identity as a scientist.
"Many students didn't see themselves as particularly good at science before this. They didn't find the application of science to be extremely relevant to their lives. And, after this, they spoke very highly about how they could use scientific principles to improve their community."