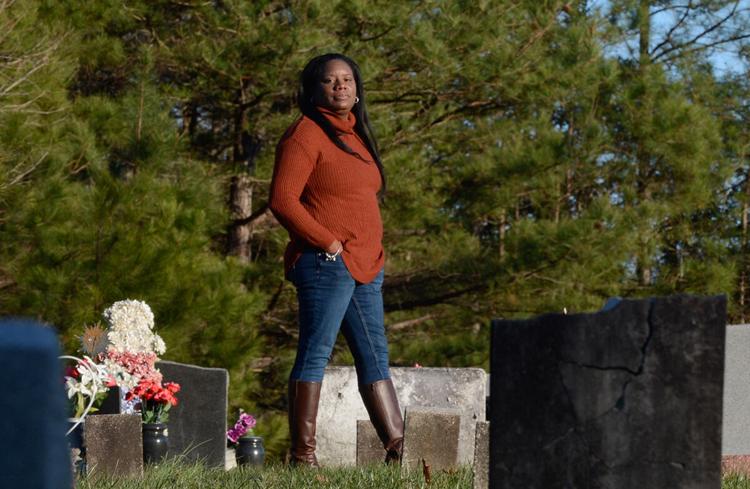 A contentious $346 million project to expand natural gas pipelines and infrastructure in Virginia took another hit last week when the State Corporation Commission tossed an application to approve the plan.
But the Dec. 1 decision to dismiss a request for a Certificate of Public Convenience and Necessity isn't a knockout blow for the Header Improvement Project, which would impact sites and communities in Prince William County, Charles City County, Caroline County and the city of Chesapeake. The commission said Virginia Natural Gas is free to submit another application under a new docket.
VNG media relations manager Rick DelaHaya said the company is preparing to do just that.
"We are currently working on a new project filing that will address the critical need that still exists for providing service reliability for VNG customers as well as incremental transportation capacity for VNG's transportation customers: Columbia Gas of Virginia and Virginia Power Services Energy," DelaHaya wrote in an email.
VNG is a subsidiary of the Atlanta-based Southern Company, a gas and electric holding company. It serves about 30,000 customers in southeastern Virginia.
DelaHaya provided no details on what a revised filing might look like. But conservation groups say the company will likely find it harder to get a new filing approved in light of the new clean energy and environmental justice laws the General Assembly passed earlier this year.
The Clean Economy Act commits the state to shift to 100% renewable sources and to zero-out carbon emissions by midcentury. Although sometimes touted as clean energy, natural gas wells, pipelines, storage tanks and processing plants are known to leak methane — a potent greenhouse gas — into the atmosphere. And the Environmental Justice Act requires state agencies to promote fair treatment of all people regardless of race, color, national origin, income, faith or disability in developing, implementing and enforcing environmental laws and policies.
HIP would add 24 miles of 30-inch pipe along segments of existing gas lines stretching from Prince William County in Northern Virginia south to the city of Chesapeake. The lines would serve two huge power plants — the C4GT and the Chickahominy — that are proposed to be built within a mile of each other in Charles City County. HIP would also build two smaller stations in Prince William County and Chesapeake, and expand a compressor station in Caroline County.
Environmental groups note that HIP would impact 153 acres of wetlands, 313 acres of forest and 68 streams and rivers.
Residents worry about adverse health effects from methane leaks and other air pollutants and particulates associated with natural gas infrastructure.
But VNG officials insist their infrastructure is safe and that the company will work with state agencies to meet all regulations and obligations "to provide clean, safe, reliable and affordable natural gas for our customers."
In Charles City, a rural majority-minority county, residents are also invoking environmental justice concerns. The county already hosts a regional mega-landfill with a history of violations, and residents say they'd be unfairly burdened yet again if the power stations get built.
They also complain that they've felt marginalized throughout the approval process.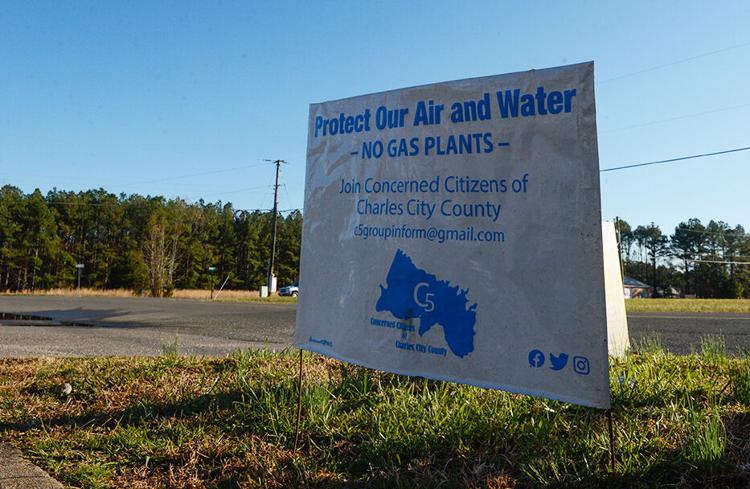 Business analyst and activist Benita Cotman Lewis said her family has lived in the county for many generations. She stumbled upon a notice about the proposed power plants earlier this year in a Facebook post by a former neighbor.
"She was telling me what's going on," Lewis said. "That, basically, there's two power plants coming in. I had no clue. Nobody I knew had any clue about it."
Lewis joined a citizens action group and helped gather hundreds of signatures opposing the project ahead of SCC's public hearing this summer.
"It made me wake up," Lewis said. "It made me realize that people in these positions can make decisions for you and not really respect you on a human level."
In light of overwhelming public opposition and seeing no hard funding commitment for the C4GT plant, commissioners decided in June to postpone a decision and give VNG until Dec. 31 to firm up financing and ensure customers won't be left footing the bill.
But on Nov. 13, VNG notified the commission that it couldn't meet that deadline. The company requested more time to file a revised version of its application, and asked the SCC to keep the docket open until then.
Instead, commissioners dismissed the matter.
"We find that a new application for facilities tailored to serve different needs than those that are the subject of the instant application … would be best addressed in a new docket," the order states.
"I'm very happy about the decision," Lewis said. "It gives me a boost of confidence that there are people who still do the right thing."
Taylor Lilley, environmental justice attorney with the Chesapeake Bay Foundation, speculated that a new application from VNG might look like a "much more scaled-back project after they consider what it would look like without C4GT's participation."
Still, she said, the calculus for getting anything approved has changed since the initial application was filed.
"They've been all over the map in terms of when they're prepared to build and when they're prepared to finance and what they'll be able to do in the last almost three years now," Lilley said.
"So, it would appear, from an outsider looking in, not knowing what these companies are thinking, that this project isn't as viable as it once was when they were looking at a different regulatory landscape.
"But again, I really wouldn't know without being inside the company how they plan to move forward after this. But we'll all certainly be watching to see what decision they make."
The Bay Foundation and others are also awaiting a decision from the Virginia Department of Environmental Quality on C4GT's request to extend its air permit. The permit has already been extended twice since 2018. Lilley said the decision on whether to extend a third time could come any day.