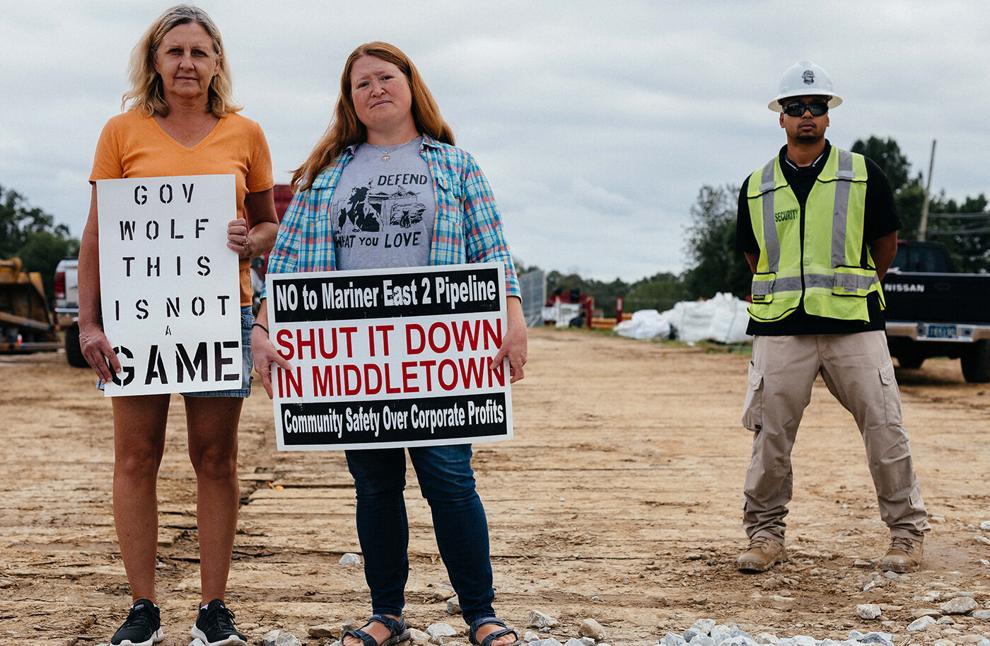 After years of spills, sinkholes and contaminated drinking water, Pennsylvania's attorney general has filed 48 criminal charges against the owner of the Mariner East 2 Pipeline, a natural gas liquids pipeline that runs the width of the state.
"There is a duty to protect our air and water, and when companies harm these vital resources through negligence, it is a crime," said state Attorney General Josh Shapiro in announcing the charges on Oct. 5.
Most of the charges against Energy Transfer, the pipeline's Texas-based owner, are for spilling industrial waste at 22 sites in 11 different counties. There also is a charge for using unapproved additives in drilling fluids and one felony charge for willfully and consistently failing to report the spills. Shapiro said at least 150 families had contaminated drinking water from various spills.
The charges were filed after a statewide investigative grand jury had heard evidence that construction work on the pipeline allowed spills of drilling fluids to escape into fields, backyards, streams, lakes and wetlands.
Between 2017, when work began on the 350-mile pipeline, and 2021, Energy Transfer has been fined more than $20 million for 120 violations.
If found guilty of the criminal charges, Energy Transfer could face still more fines. But Shapiro, who is also a 2024 Democratic gubernatorial candidate, said that more actions are needed.
"I'm here to tell you that's not enough," he said.
He called for the state legislature to adopt stronger penalties for polluters and for the state Department of Environmental Protection to use independent oversight in regulating industries.
The pipeline is mostly complete. After the new charges, state Sen. Carolyn Comitta and PennFuture, a nonprofit environmental group, called for the state to revoke the pipeline's permit.
"These criminal charges are a critical step toward holding this reckless company accountable for the many disasters it has inflicted on the public's health and Pennsylvania's precious water resources," said Joseph Minott of the Clean Air Council.