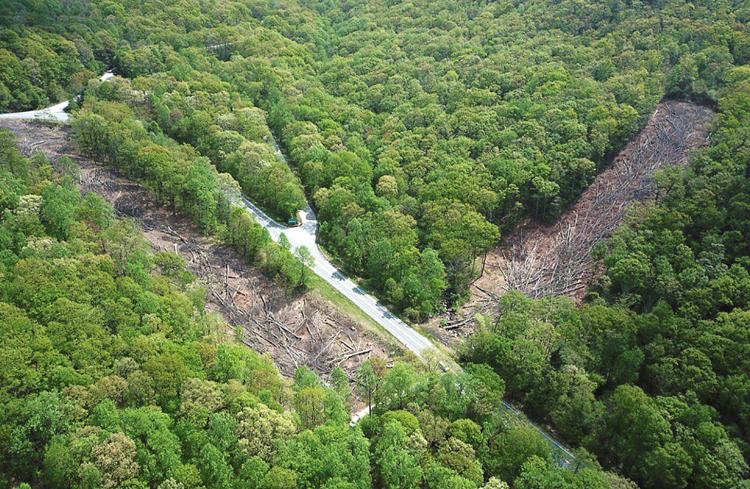 In Virginia, the future of natural gas depends on a highly volatile present.
Since June, one pipeline project has shut down, two others suddenly find themselves on shaky footing and the natural gas industry as a whole continues to reel from a series of setbacks, including the bankruptcy of one of its largest firms.
Here's what has happened and what might be next for the state.
Atlantic Coast Pipeline halted
Utility giants Dominion Energy and Duke Energy shocked environmentalists in early July when they abruptly canceled the highly contentious Atlantic Coast Pipeline.
The ACP was a massive $5.5 billion effort announced in 2014 to convey fracked natural gas 600 miles from West Virginia's bountiful shale fields through central Virginia and into North Carolina.
The utilities had acquired easements along most of the route and had already laid more than 30 miles of pipe in West Virginia. In Virginia, they had clear-cut trees, but hadn't yet dug trenches or installed pipe.
From the start, the ACP battled stiff legal challenges — largely based on natural resources, public health and environmental justice concerns — that swelled the project's estimated cost to $8 billion. Ultimately, Dominion and Duke decided that ongoing delays, ballooning costs and persistent legal fights were just too much.
"For almost six years, we have worked diligently and invested billions of dollars to complete the project," read a joint statement from Thomas Farrell II, head of Dominion Energy, and Lynn J. Good, head of Duke Energy. "This announcement reflects the increasing legal uncertainty that overhangs large-scale energy and industrial infrastructure development in the United States."
Green groups applauded the decision.
Mark Sabath, senior attorney at the Southern Environmental Law Center in Charlottesville, said the decision reflects a growing shift in Virginia and North Carolina away from fossil fuels.
In April, Gov. Ralph Northam signed the Virginia Clean Economy Act that, among other things, requires Dominion Energy Virginia to be 100% carbon-free by 2045.
"We didn't think the project was needed when it was originally proposed," Sabath said. "And it seemed less and less necessary over time."
Dominion said that pipe already in the ground will be "retired in place," but there are still legal agreements involving easements on more than 3,000 tracts along the route that the energy companies must figure out how to handle.
Dominion spokeswoman Ann E. Nallo said the company will evaluate how best to restore any disturbed areas and resolve existing easements with landowners.
"They will, of course, keep any compensation they've received," Nallo said. "We remain committed to environmental stewardship and will focus on closing out the project with the least environmental disturbance possible."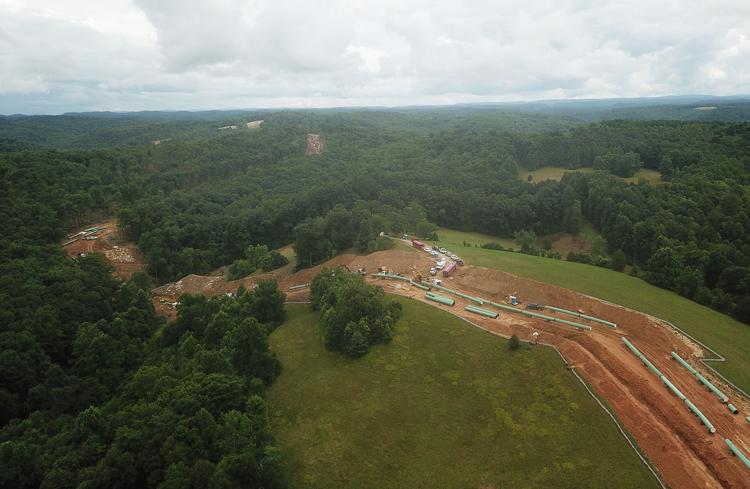 Mary Finley-Brook, who teaches environmental studies at the University of Richmond, said that's not good enough, especially for landowners who incurred stiff legal fees fighting the pipeline for years.
"Dominion said you can keep the money, which is great," Finley-Brook said. "But that means Dominion still owns the right to that piece of land.
"What landowners want is to be listened to, and to actually have some involvement in deciding how that process moves forward."
She's concerned that Dominion has asked the Federal Energy Regulatory Commission, which regulates natural gas pipelines, for a one-year extension of the easements, with no commitment to consult landowners on remediation.
Farrell says Dominion's recent decisions show the company is evolving toward a "bright and increasingly sustainable future." The company said it plans to invest $55 billion in emissions reduction technologies over the next 15 years and recently announced another surprise decision to sell its natural gas transmission and storage assets — which don't include the ACP — to an affiliate of Berkshire Hathaway Energy. The nearly $10 billion deal includes more than 7,700 miles of pipelines and about 900 billion cubic feet of gas storage.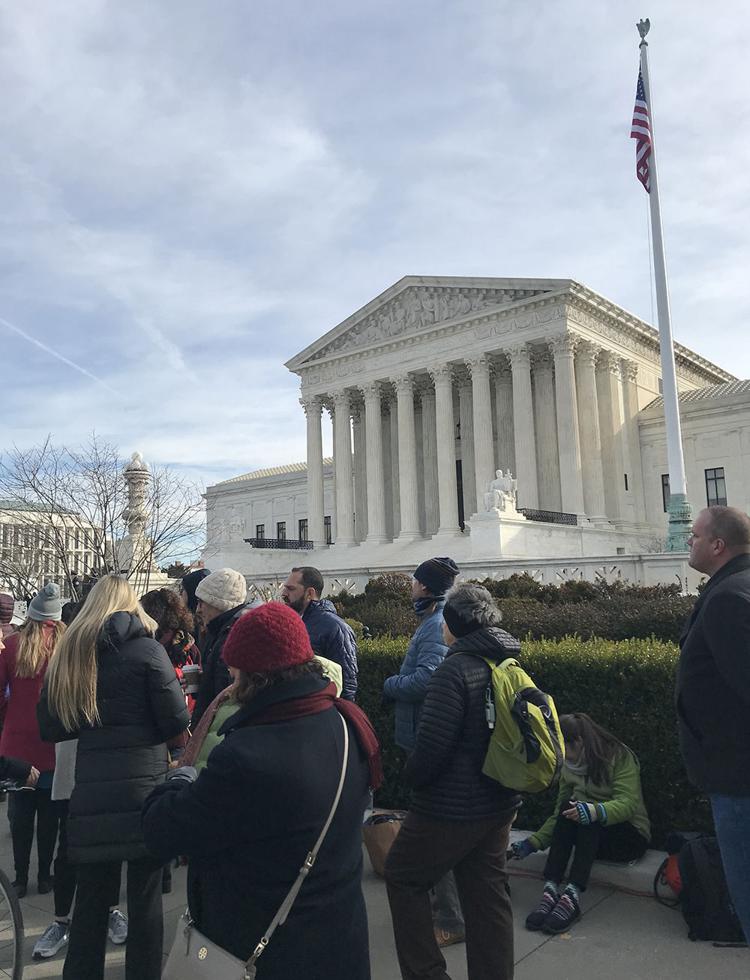 Dominion said up to 90% of its future earnings will now come from its electric and natural gas utility companies centered around Virginia, North and South Carolina, Ohio and Utah.
Some conservationists remain skeptical of the company's stated environmental goals.
"The public narrative that they're presenting is such that they want to be seen as a renewable energy leader," said Jessica Sims of the Sierra Club's Virginia chapter. "I think some things remain to be seen as to where their total interests lie."
Opposition digs in against MVP
The demise of the Atlantic Coast Pipeline eliminated a potential competitor for a different pipeline.
"It has to work in favor of Mountain Valley Pipeline," said Sreedhar Kona, a senior oil and gas analyst with Moody's Investors Service. "That is, if MVP gets completed."
In August, the North Carolina Department of Environmental Quality rejected a key water-quality permit for the pipeline's extension into the central portion of that state.
The primary section of the pipeline will travel more than 300 miles from northwestern West Virginia to southern Virginia. Though outside the Bay watershed, the project has raised regional concerns over supporting the conveyance of gas harvested through the controversial technique of hydraulic fracturing, or fracking.
"Resistance to this project is statewide," Sims said.
The pipeline's developers were fined more than $2 million last year for environmental violations, and work has been largely halted since October 2019 while the U.S. Fish and Wildlife Service decided whether the project violates the Endangered Species Act. In September of this year, it released a new "biological opinion," stating that the project would likely not imperil the existence of any of the five affected endangered species.
Although that roadblock was removed, environmentalists were quick to point out that many more remain.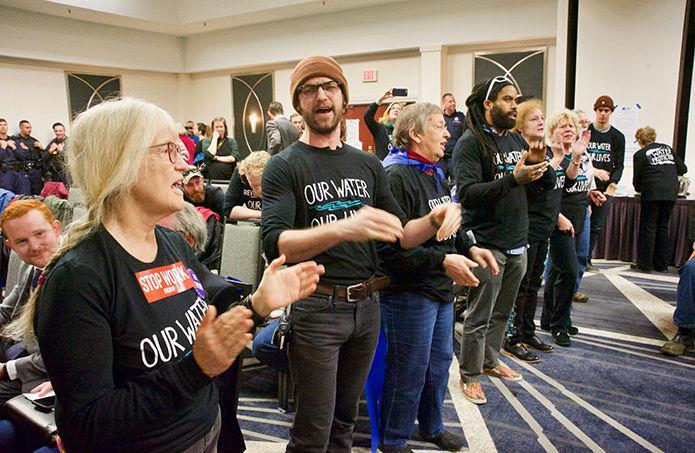 "MVP has shown they can't be trusted to build this pipeline anyway, and they should wise up and walk away from this risky bet like Duke and Dominion did with the ACP," Joan Walker of the Sierra Club said in a statement.
Mountain Valley spokeswoman Natalie Cox didn't respond to questions about the pipeline submitted by The Bay Journal. But she did provide a statement emphasizing that its developers chose a route that minimizes the impact to surrounding communities and are constructing "high levels of environmental protection at all times."
The project is "roughly 92% complete" and should begin service in early 2021, according to the statement.
Environmentalists concede that much of the work in West Virginia is done, but they say only about 15 of the 108 miles have been completed in Virginia, home to some of the route's most challenging terrain.
"They're trying to reassure investors, so they don't end up with the same fate as the Atlantic Coast Pipeline," said Russell Chisholm of the group Protect Our Water, Heritage, Rights.
The pipeline's developers applied in August for a time extension on the project's completion, citing "unforeseen litigation and permitting delays." If granted by FERC, the extension would push back the deadline from October 2020 to October 2022.
Header Improvement hits snag
In southeastern Virginia, another pipeline is fighting its own headwinds.
The $346 million Header Improvement Project would add 24 miles of 30-inch pipe along segments of an existing route from Prince William County in Northern Virginia south to the city of Chesapeake. It would build two huge gas plants in Charles City County, expand a compressor station in Caroline County and build two more stations in Prince William and Chesapeake.
But the Virginia State Corporation Commission has declined to approve the project until its developer meets certain conditions.
That company, Virginia Natural Gas, must show by the end of the year that it has firm financing to build the C4GT gas plant, which the HIP's new pipeline would service. It must show it can recover the costs of the project during the period of its contract with C4GT and agree to a strict cap on costs to its customers.
"If [C4GT] becomes unprofitable, [it] may shut down, as many other merchant generators nationally have shut down," the SCC said. "So it is imperative that VNG's other customers not be left 'holding the bag.'"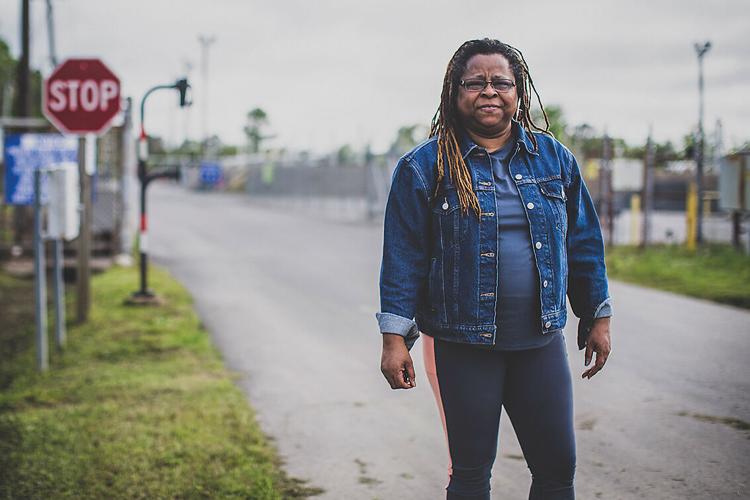 The SCC also directed the company to comply with all requirements set by the Virginia Department of Environmental Quality. VNG already must obtain numerous environmental permits before the project can even proceed.
VNG also must provide more information to assuage concerns about multiple environmental justice issues.
In Charles City, for instance, residents say that air pollutants and particulates emitted by the C4GT and Chickahominy plants would harm Black and indigenous communities already burdened by a regional mega-landfill with a history of violations.
And in Chesapeake, the compressor station would be built on the site of the existing Gidley Gate metering and regulation station, within a mile of approximately 6,500 residents — 65% of whom are people of color and 31% low-income.
VNG spokesman Rick DelaHaya said the company will work with the state "to develop a model project that meets all regulations and meets our obligation to provide clean, safe, reliable and affordable natural gas for our customers."
At Sierra Club Virginia, Sims said the SCC's preliminary ruling is "pretty significant."
"It does not equate to a denial, but I think that they raised — rightfully so — serious concerns that, to me, were fairly unprecedented," Sims said.
Finley-Brook said the recent decisions by Dominion, Duke and the SCC show that natural gas pipeline projects in Virginia are "overpriced, highly uncertain and in a regulatory limbo."
"The argument had always been that this stuff is cheap," Finley-Brook said. "But now that we have the price tags, as well as communities being concerned and environmental justice repercussions becoming more obvious, I think there is no done deal. They're all in question."
Natural gas facing uphill battle
The plight of natural gas in Virginia presents a microcosm of the energy industry's troubles nationwide.
The COVID-19 pandemic has squashed demand for oil and gas, triggering a 40% plunge in the energy sector. In June, Chesapeake Energy filed for bankruptcy protection, marking the largest bankruptcy involving a U.S. oil and gas producer since at least 2015. Exxon Mobile Corp. was removed from the Dow Jones Industrial Average two months later.
Recent court decisions have further upended the industry. A federal court ruled in July that the U.S. Army Corps of Engineers violated environmental laws when it allowed the Dakota Access Pipeline to be constructed beneath a critical source of drinking water for the Standing Rock Sioux tribe. It ordered the pipe's operations to be shut down, but that portion of the order was overturned on appeal the next month.
The grassroots opposition to pipelines is digging that financial hole deeper, industry analysts say.
"If we've seen anything, it's that the environmental groups are pretty well-funded and dug in," Kona said. "They've had some successes and they're very encouraged by that. And they're going to keep coming at them."
For Kona, the ACP's sudden cancellation thrust other pipeline projects into a new, less-certain light. If Duke and Dominion could walk away after investing so much treasure and toil into a project, he asked, "what else is there out there that I don't know that could potentially become an obstacle?"
The industry's woes demonstrate that virtually no pipeline project is safe from being stopped, said Suzanne Mattei, an energy policy analyst at the Institute for Energy Economics and Financial Analysis, a think tank.
"Even these companies that feel they're far along in the process, if they're not out of the woods, they still need to be worried," she said.