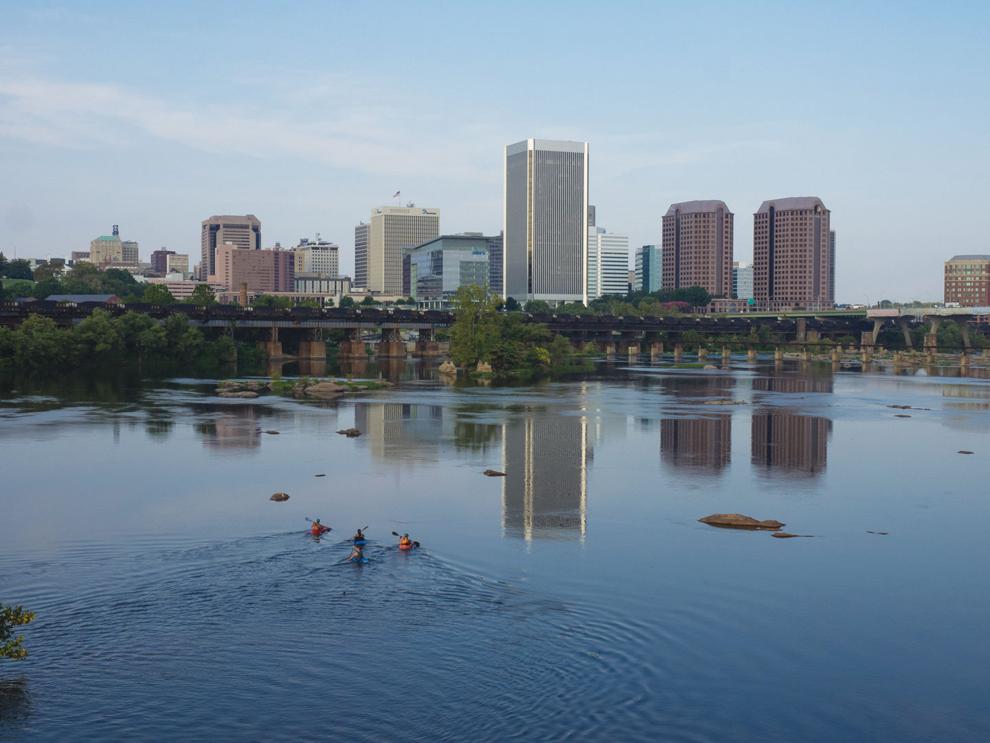 Virginia's capital city has officially declared war on climate change.
The Richmond City Council on Feb. 13 unanimously adopted a lengthy "action plan" that will serve as the city's blueprint for reducing greenhouse gas emissions and adapting to climate-related impacts.
The RVAgreen2050: Climate Equity Action Plan seeks to reduce emissions 45% by 2030 compared with 2008 levels and reach net-zero emissions by 2050. And, in fighting effects such as increasing heat and stormier weather, the plan emphasizes environmental justice to bring help where it's needed most.
"Climate action has to be equitable," council president Michael Jones said during the legislative session. "I live in a heat island. We know that it is 10 degrees hotter in parts of south Richmond. We know that when it drizzles, it floods. So, there are a lot of things that have to happen."
A stream of environmentalists and high school students addressed the council before the vote, praising the plan while cautioning against complacency.
Elle De La Cancela, a Richmond resident and a Chesapeake Climate Action Network regional coordinator, applauded the city for earlier steps such as declaring a climate emergency and creating an office of sustainability.
"And now we have a chance to adopt the next step of that: an equity-centered strategy to reduce our greenhouse gas emissions and to shape a better future for all Richmonders with a set timeline," she said.
A high school freshman who identified herself only as Kelly admonished the council to put the plan into action.
"I'm scared that if this passes, you won't follow through with it," she said during her turn at the lectern. "But I'm here to tell you that we will continue to come … and we will hold you accountable if you do not act."