A Virginia university and an environmental nonprofit announced they are stepping up their efforts to help communities prepare for climate change.
Old Dominion University and the Chesapeake Bay Foundation have formed a Resilient and Adaptable Communities Partnership to promote flood-protection projects and train local government workers. ODU plans to hire four new research faculty to support the program.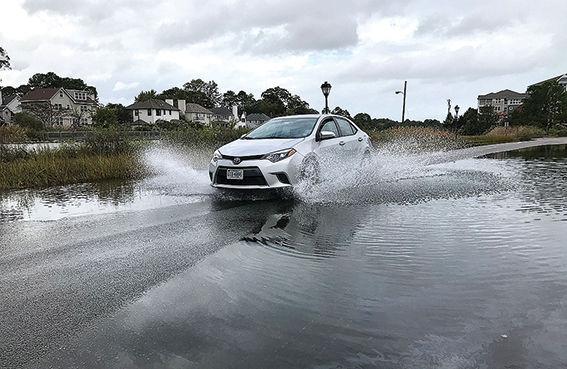 "Action on climate change is essential to saving the Bay, and many nature-based practices both combat flooding and lead to cleaner waterways. As flooding and more intense storms increasingly upend the lives of people across Virginia, many academic, nonprofit, and government organizations are working to make communities and the Chesapeake Bay more resilient to climate change," said Jay Ford, Virginia Policy and Grassroots Advisor for the Bay Foundation.
Organizers say the partnership will focus on three areas: helping cities and counties obtain funding for projects and provide technical assistance; training workers through an ODU credentialing program to design and build flood-resistant developments; and offering expertise to state and local governments on climate-related policies.
The program is an outgrowth of 2022 state legislation creating a collaboration between the university and foundation on resilience issues. Officials with both entities say that although the measure contains a two-year deadline, they expect the collaboration to continue long term.
Coastal Virginia is experiencing the fastest rates of sea level rise on the U.S. East Coast, and many low-lying communities are already undergoing more frequent flooding. Like many places in the East, the state also is facing heavier spells of rainfall.