Lawmakers from Virginia pushed for securing $25 million in December's federal omnibus spending bill to fortify Tangier Island against climate change.
They fell well short of that goal, getting $300,000 instead.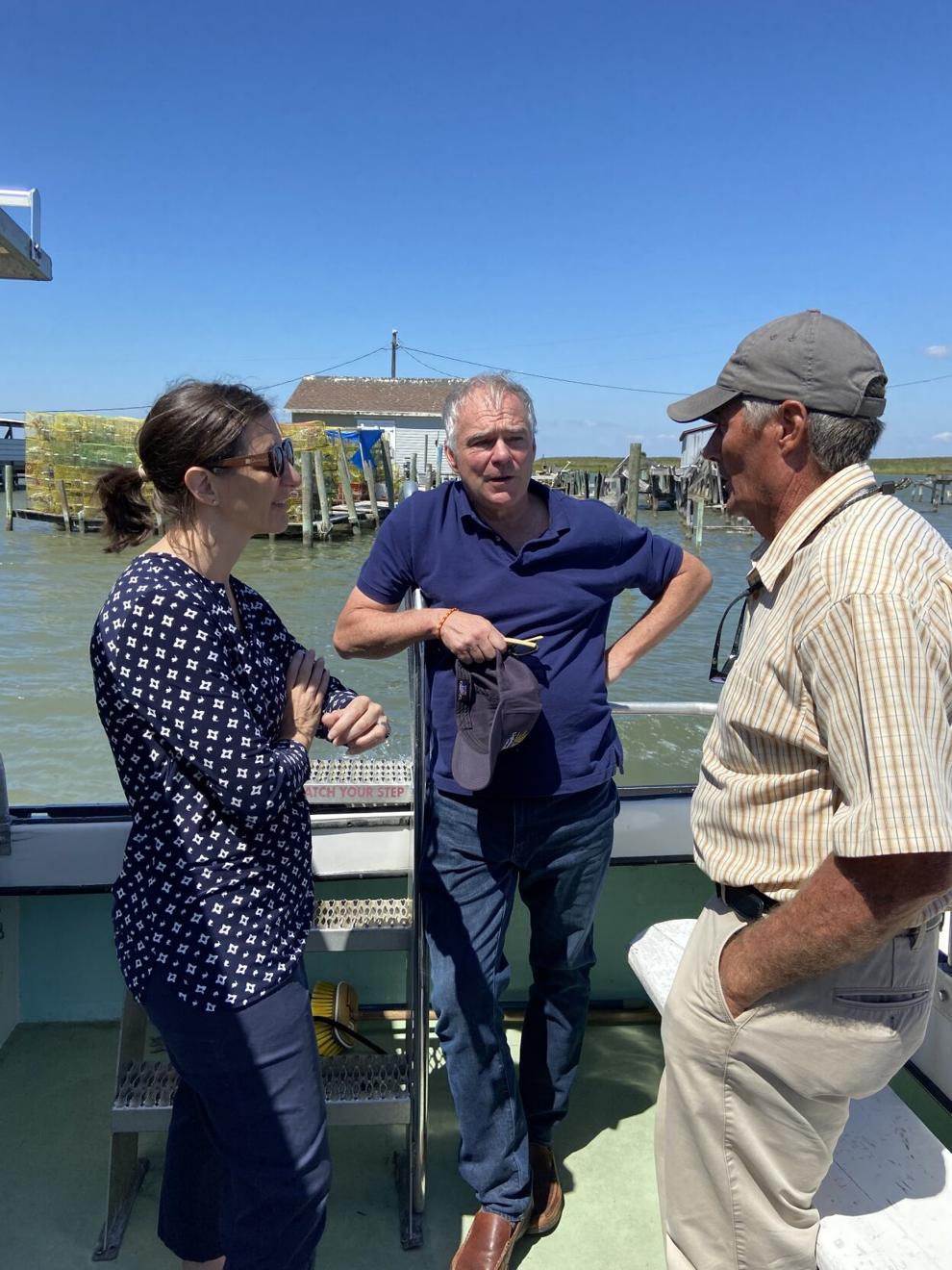 The offices for senators Mark Warner and Tim Kaine, both Democrats, characterized the allocation as a necessary first step to move the project forward. The spending will enable the Army Corps of Engineers to complete a scoping and feasibility study that's necessary before construction can begin, they said.
Tangier Island, Virginia's only inhabited island not connected to the mainland by a bridge, is shrinking from erosion and sea level rise, climate scientists say.
The project, if finalized, would transport dredge material from Chesapeake Bay navigational channels to the island, where it would be used to create earthen barriers near the shoreline.