Global air temperatures continued to sizzle in 2022, making it one of the hottest years in more than a century's worth of recordkeeping. No heat records were approached in the Chesapeake Bay region, but the memory of cooler-than-normal temperatures grew ever fainter.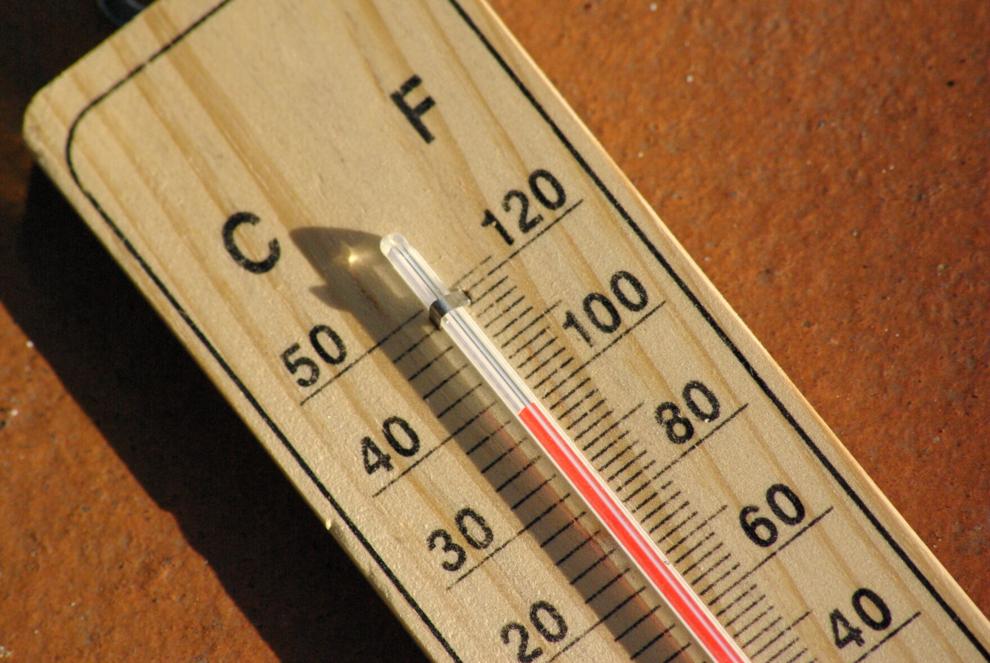 Overall, Earth's land and sea surface temperature was 1.55 degrees F above the 20th-century norm, making it the sixth-warmest year on record, according to the National Oceanic and Atmospheric Administration. Global recordkeeping goes back to 1880, but the 10 warmest years on record have all occurred since 2010.
Average temperatures in the Mid-Atlantic region were 1.9 degrees above the 1901-­2000 average, making it the region's19th warmest year on record. Among Mid-Atlantic states, 2022 averages typically ranked among the top 20 or 30 hottest years on record.  
Closer to home, the Chesapeake Bay area didn't set any new heat records for 2022, but most states in the watershed continued their long-running warming trend.
Maryland, for example, was 1.9 degrees above average in what was its17th warmest year. No county within the Bay watershed experienced cooler-than-normal temperatures for the year. The place with the greatest departure from the norm was Baltimore, where the average temperature was 2.9 degrees above normal for the year.
One of the region's most significant pockets of abnormal warmth was in southeast Pennsylvania, where Dauphin, Lancaster, Lebanon and York counties endured 2.4–2.6 degrees more heat than usual. Another was on the Delmarva Peninsula, where the Maryland counties of Somerset, Wicomico and Worcester joined with the Virginia county of Accomack to experience average temperatures of 2.3–2.7 degrees above normal.
For much of the U.S. East Coast, climate change is projected to bring not only warmer temperatures but also more weather extremes, such as stronger storms. The Mid-Atlantic region was hit with 1.9 more inches of precipitation than usual, but 2022 still ranked as the driest year since 2017.
Here is a look at some of the most notable weather occurrences over the past calendar year, as tracked by NOAA:
An EF-1 tornado that swept through Lycoming County, PA, was the first March tornado recorded in the county.
During May, large hail pounded parts of Maryland and Delaware. A hailstone measuring 2.25 inches in diameter in Sussex County, DE, registered as the second largest of its kind in state history.
In July, straight-line winds of up to 110 mph were reported in Caroline County, MD, and Sussex County, DE.
An April 18–19 nor'easter brought 14.6 inches of snow to Binghamton, NY, setting a record for the city's largest two-day snow total for April.
Six inches of rain fell in Maryland on July 2, leading to flash flooding around several waterways. For example, Gwynn Falls in Baltimore rose 7.7 feet in 30 minutes.