The planet has been warming amid a largely unchecked rise of greenhouse gas emissions. But what are the local effects of a changing climate?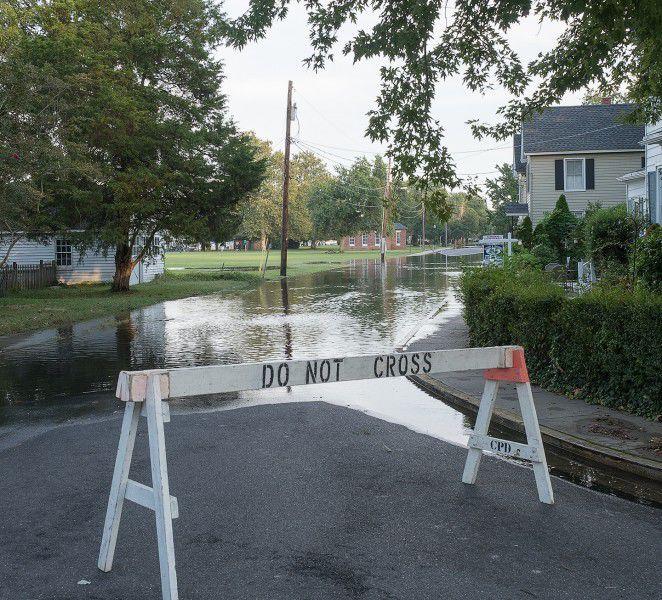 A new online tool developed by researchers at Cornell University in New York offers a year-by-year, county-by-county snapshot of those changes.
The interactive analysis focuses on the Northeast, so it incorporates much of the Chesapeake Bay's watershed — Delaware, Maryland, Pennsylvania, New York and West Virginia — but ignores Virginia and the District of Columbia.
Still, the website's centerpiece — a clickable map that enables users to find climate data ranging from 1950-2013 in each county — underscores that the vast majority of the watershed is getting hotter and rainier.
Just about all of the watershed's counties included on the map have experienced warmer annual average temperatures since 1980, according to the data Cornell used to develop its tool.
Some examples:
In Franklin County in south-central Pennsylvania, the average annual temperature has risen at a rate of 0.3 degrees Fahrenheit per decade since 1950. But that rate jumps to 0.7 degrees when measured since 1980, suggesting things are getter hotter faster.
In Maryland's Prince George's County, the typical low temperature has warmed up a full 1 degree per decade since 1980.
In New York's Chemung County, average annual precipitation increased at a rate of 2.3 inches per decade from 1980-2013.
In Sussex County in Delaware, the typical daily high temperature ranged from 64 degrees in 1958 to 69.5 degrees in 2012. But the overall trend suggests it is increasing at a rate of 0.2 degrees per decade.
Worcester County in Maryland, home to the oceanfront resort of Ocean City, is adding more days with temperatures of 90 degrees and higher to its calendar. Three of the four years with the most days over 90 degrees have come since 2010.
The warming weather is giving farmers more time to grow their crops in most places. In Clearfield County in central Pennsylvania, farmers saw 164 consecutive days above 32 degrees in 2013 compared with 133 in 1950.
The tool was compiled by Cornell's Department of Earth and Atmospheric Sciences and is geared largely toward giving farmers a local perspective on climate change. The researchers used data supplied by the university's Northeast Regional Climate Center.
The tool also includes temperature and precipitation projections in every county for each year out to 2099.
There are two models, showing the forecasts under high– and low-emissions scenarios. For example, the annual average temperature in Frederick County, MD, is predicted to increase from 52.6 degrees in 2013 to 60 degrees by the end of the century under the low-emission scenario or soar to 64.9 degrees assuming high emissions persist.
In other words, it's probably going to get warmer, but there's still time decide how hot it gets.