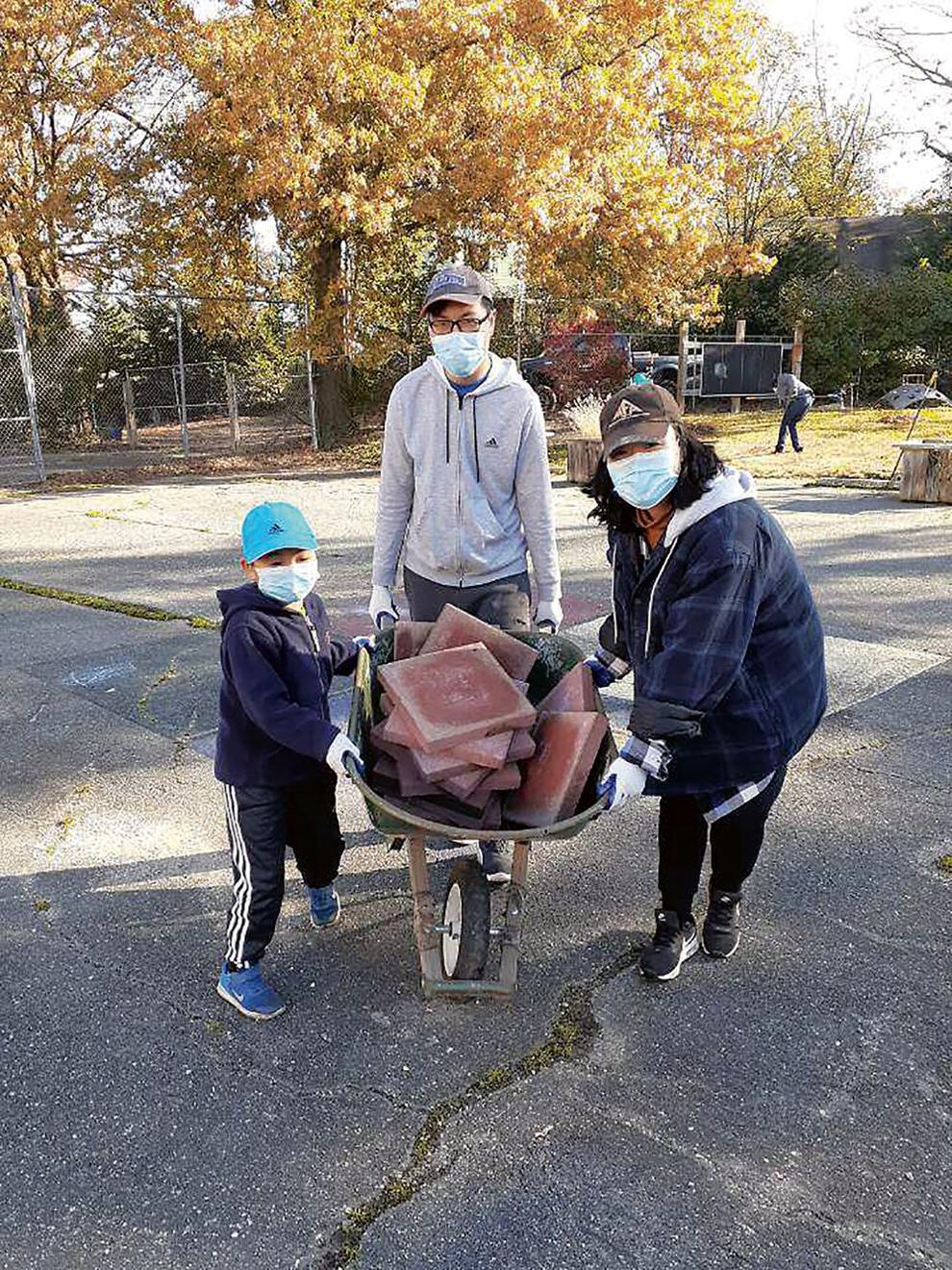 It's no secret that 2020 has brought many challenges and that, in so many ways, it has been a year of uncertainty.
As challenging as 2020 has been, it has also highlighted the resiliency of our human communities and ecosystems. When the COVID-19 pandemic first became a concern in the region, the Alliance for the Chesapeake Bay quickly sprang into action, transitioning our programmatic work to meet safety guidelines and adding new precautions to keep our staff, partners and volunteers safe.
During these difficult times, our hopes were brightened by the hundreds of volunteers who continued to attend our tree plantings and trash cleanup events (with added safety measures) as well as the community leaders who continued to champion stewardship in their neighborhoods. Many of our training and educational opportunities moved to a virtual space, and we were inspired by the adaptability of our partners and volunteers to engage in this new way. We remained flexible and adaptable, thanks in large part to our dedicated staff, partners and volunteers. While 2020 looked different from every year before it, we continued to prioritize and focus efforts on restoring the lands and waters of the Chesapeake watershed.
Transitioning our staff to work remotely during the pandemic has also created opportunities for prioritizing strategic and forward-thinking work.
This year, the Alliance is celebrating its 50th anniversary — a milestone for us and the Chesapeake movement. While our ability to gather in person continues to be limited, we hope that you will follow us on social media and via our monthly newsletter — subscribe at allianceforthebay.org — to learn about the history of the Bay restoration and how Alliance partnerships have created real and lasting results.
Last January, our column in the Bay Journal was titled Hindsight in 2020: To make sure next 10 years count, include everyone. The column was focused on three actions needed to build a more resilient restoration movement. They included: diversifying the perspectives represented in our partnerships, creating an agenda based on equity, and giving power and voice through inclusivity. Last year put an exclamation point on the need to work on these three priorities, as we all responded to the social upheaval in our country after ongoing acts of police brutality that were disproportionately against people of color.
I am encouraged to see members of the Bay movement standing up for equality and making statements in solidarity of the people who experience racism and environmental injustice in the Chesapeake region. Not only did we make statements, but we were moved urgently to action — creating spaces for conversations about what we need to do to dismantle systems that inhibit more partners from participating in this work. Is it enough? No way. Is it a good start? Yes, if we keep doing the imperative work of ensuring racial equity in our outcomes.
As we start the new year, there are several ways that organizations, and the individuals that make the work "go," can assist.
Have internal conversations with your staff and board of directors regarding your organization's commitment to racial equity. If you don't know where to start, I recommend you check out the Chesapeake Bay Trust's resource, DEIJ in Action: A Diversity, Equity, Inclusion, and Justice Guide for the Chesapeake Bay.
Look at your organization's communication priorities. Do they regularly lift up the voices, thoughts, work and opinions of Black and Brown partners?
Organizational budgets are a reflection of the priorities for the year ahead. Does your budget reflect diversity, equity, inclusion and justice as a priority?
Create peer learning opportunities for board members and staff through book clubs, lunchtime discussions and other activities. Remember, it is not the responsibility of nonwhite staff members to lead or participate in these opportunities.
Diversifying our networks is easier than we think, but it demands that we sit down and look more thoroughly at our existing networks. Look to see where your network overlaps with other networks that include community stakeholders, such as Rotary Chapters, local civic groups, houses of worship, chambers of commerce, and chapters of the NAACP.
While it may feel overwhelming, I urge us all to simply start the work. It doesn't matter where you are in your diversity, equity and inclusion journey, it just matters that we start. At the Alliance, we believe that clean water is a human right, and we need to focus on work that not only advances environmental benefits but is inclusive of those benefits for all 18 million people who live, work and play in the watershed.
As Alliance staff and board members reflect on our 50 years of work, we know that the only thing that has ever moved the needle in advancing cleaner water was creating diverse partnerships, across sectors, communities, cultures and geographies. This togetherness has enabled underwater grasses to rebound and for success stories like the return of the sturgeon to the James River.
The Alliance's work is always done through partnerships because we believe in the power of working together. As we focus our sights on the demands of the next 50 years, we recognize that we will only achieve our mission if our movement is truly diverse.
This past year, the COVID-19 global pandemic and ongoing social justice movements have fundamentally changed how we all do our work, and I am hopeful that some of what happened this year will become the norm. In a watershed that spans 64,000 square miles, a move to virtual meetings has enabled higher participation and more inclusive spaces. We saw our community unite during trying times and lean on one another. I hope you remember 2020 as a year that the Bay community came together to overcome these challenges. Be well.
Kate Fritz is the executive director of the Alliance for the Chesapeake Bay.
The views expressed by columnists are not necessarily those of the Bay Journal.