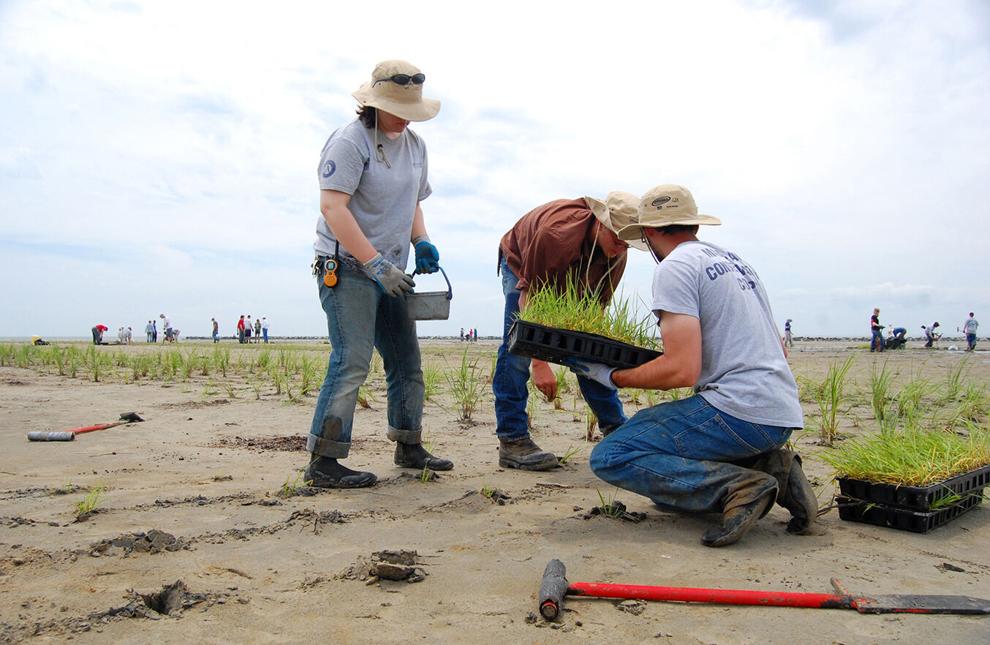 They say a picture is worth a thousand words. If that's true, how many words is an experience worth? Seeing a photo, watching a video or even reading about a subject adds to one's knowledge of it, but to truly understand something you really have to get out and experience it firsthand.
During the past year, citizens all around the Chesapeake Bay watershed have been doing exactly that. Due to lockdowns and social distancing measures, countless people have increased their awareness and understanding of the Bay's regional ecosystem simply by going outside and enjoying its diverse natural resources. From camping and hiking in forests to boating and fishing in streams and rivers, or just sitting on a bench in a city park, people have immersed themselves in nature more than ever, experiencing its beauty and benefits.
The first Chesapeake Bay Awareness Week was observed the second week of June 2016. Originally championed by the Chesapeake Bay Commission and adopted by the legislatures of Maryland, Pennsylvania and Virginia, the week is devoted to raising awareness of the importance of the Bay watershed and highlighting opportunities for citizens to play a role in restoring its lands, rivers and streams.
In previous years, local governments, businesses and environmental nonprofits like the Alliance for the Chesapeake Bay have come together to host educational events around the watershed to highlight and celebrate the importance of the Bay for our region, the nation and the world. But, as successful as those efforts might have been in their own ways, none was as universally effective as the COVID-19 pandemic in getting people outdoors and meaningfully connected to nature. With their favorite indoor activities shut down and mitigation efforts in place, countless people — many for the first time — have turned to nature as a place for recreation, entertainment, comfort and solace.
Connecting dots
Data show a huge increase in the number of people using the region's parks and green spaces last year. For many, parks have become a necessary outlet to cope with pandemic-induced stress and anxiety. In the world of Chesapeake Bay restoration, green spaces have long been associated with environmental sustainability, but this last year has shown us just how vital they are for social and personal sustainability, too. We've learned the hard way that staying indoors, cut off from friends and all but immediate family is not a sustainable way for most humans to live.
But here's the deeper question: As more of us become aware of not only the existence of parks and public green spaces but also just how important they are to society and the planet, will we become better stewards in preserving and protecting these resources? Will it make us better advocates, collectively, for creating more green spaces and increasing access for all citizens? It's difficult to find COVID-19 silver linings, but one potential positive impact of the pandemic is a burgeoning population of nature lovers, of newly engaged citizens who value and appreciate these public spaces.
What can you do?
For the second year in a row, plans for in-person social events for Chesapeake Bay Awareness Week have been thwarted by this persistent pandemic. But, if you found comfort in the waters and lands of the Chesapeake Bay watershed last year, consider celebrating the week by going a step further, deepening your involvement in protecting and conserving the natural resources you've grown to love. Here are a few ideas:
Keep it up: Continue to visit parks and enjoy nature. As vaccinations become readily available and restrictions on indoor social activities are lifted, don't forget about the comfort you found outdoors.
Volunteer: There are many incredible environmental nonprofits in the watershed, and most of them need volunteers for trash cleanups, tree plantings, and monitoring and maintenance projects.
Donate: Consider donating to an environmental nonprofit with a mission that is meaningful to you, like a stewardship group supporting your nearest park. Parks and other public green spaces, both big and small, need continued funding and support for maintenance and conservation.
Since 1971, the Alliance for the Chesapeake Bay has been uniting communities, companies and conservationists in our mission to improve the lands and waters of the Chesapeake Bay watershed. The past year presented all of us with unforeseen and unique challenges, but our 50 years of conservation experience tells us that establishing a close connection to a particular natural resource — a park, a river, a forest, whatever it might be — is one of the best ways to ignite a passion for protecting it.
In what ways have the last 12 months allowed you to connect with the watershed? Did you spend more time outside engaging with the watershed that you live, work and play in? If you're feeling that connection and want to get involved, please visit allianceforthebay.org to learn about how you can do your part.
Adam Bray is the Alliance's operations specialist and Citizen Advisory Committee administrative assistant.
The views expressed by columnists are not necessarily those of the Bay Journal.