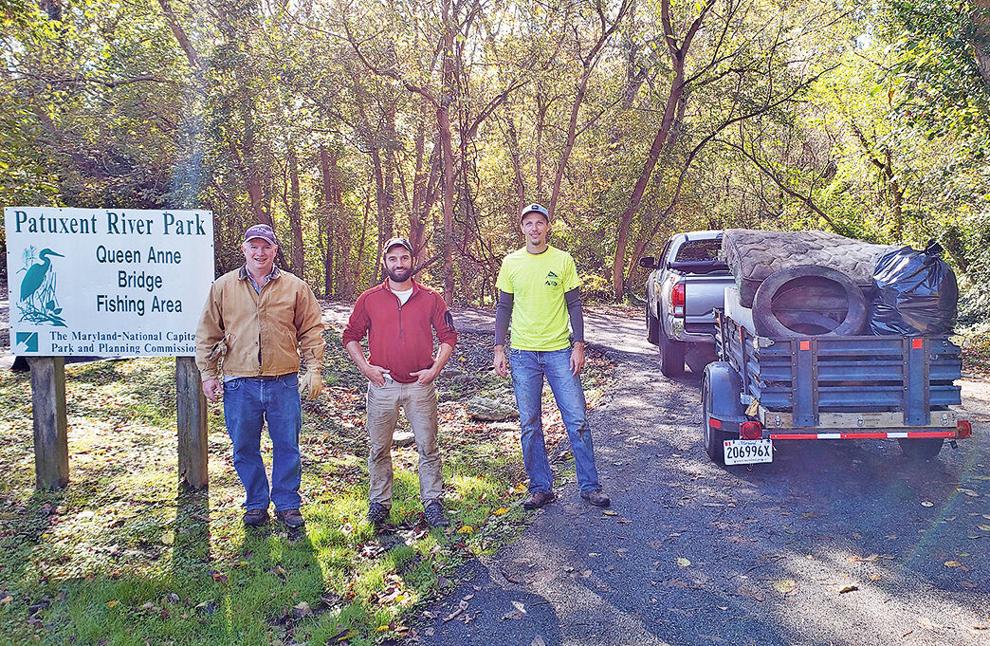 Spring marks the beginning of the Alliance for the Chesapeake Bay's annual program, Project Clean Stream. The Alliance teams up with residents, local businesses, environmental organizations, local governments, community groups, houses of worship, and schools and universities to remove trash from local streams, creeks and rivers. The project has grown considerably over the years and now brings together thousands of volunteers from around the watershed for an entire season of cleanup events.
That being said, it's safe to say that
COVID-19 created unexpected challenges last year. However, through it all, the amazing cleanup event leaders, who we call "site captains," and other volunteers were flexible and adapted to the situation. We were able to still host cleanups with some additional safety guidelines and a reduced number of volunteers at each event. We are excited to continue those efforts this spring.
We are proud that we are still able to help prevent trash from entering our waterways as well as maintain a relationship with our partners, community members and volunteers.
And we are thankful for our site captains who return each year. John Long, who founded a community group called Clean Bread and Cheese Creek, has been running Project Clean Stream events since the early 2000s. John struggles to name only one of his favorite things about the project. "It's either how streams or parks look after we leave, or it's the kids," he said. "They are just so happy to be at a cleanup. Both of those are just incredible."
John led two cleanups last fall, with about 40 volunteers. They filled more than 100 bags with run-of-the-mill trash, as well as 17 tires, eight scooters, four shopping carts, two office chairs, a box fan, bike, section of chain link fence and a kiddie pool. In an email to his volunteers, John wrote, "Thank you everyone so very much for all your incredible hard work while practicing safe social distancing guidelines! Our volunteer dedication to working toward a cleaner, greener, healthier community and environment is beyond measure!"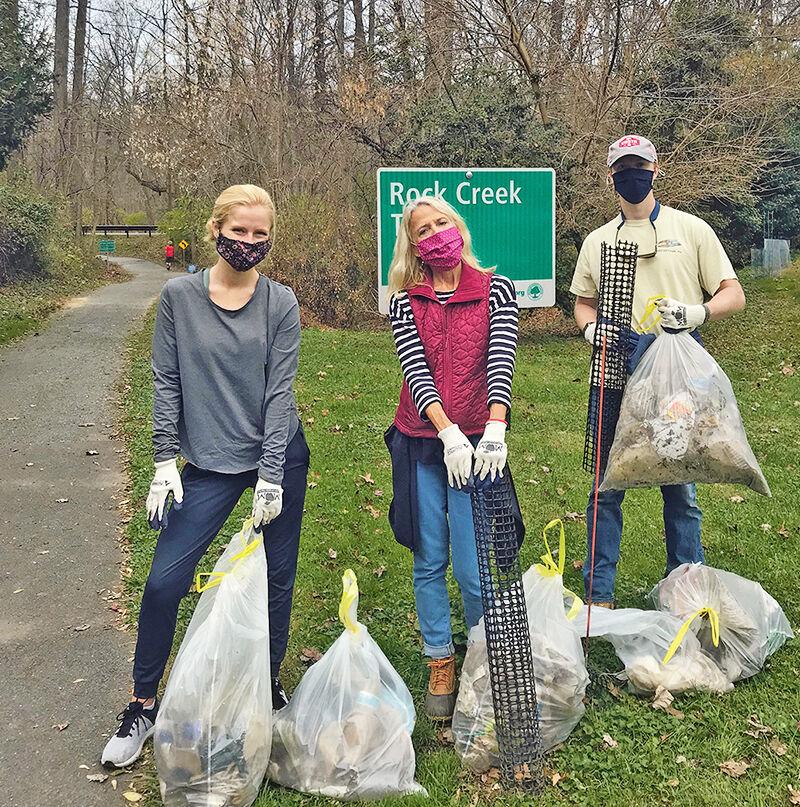 John is running three cleanups this spring in Dundalk, MD, a community just outside of Baltimore that borders Bear Creek, off the Patapsco River.
Project Clean Stream events are a great way to encourage people to get outside and do their part to help their local community. For safety's sake, we ask everyone who volunteers to wear a mask and stay 6 feet apart from one another.
Geoffery Ely, a volunteer who attended the St. Luke's Restoration of Nature cleanup on Back Creek in Annapolis, wrote, "It's good to get down in the dirt sometimes! We are so lucky to have the Restoration of Nature in the neighborhood, and it feels good to be able to contribute."
Another volunteer, Abri Sege, who attended a Project Clean Stream event at the Alliance's headquarters in Annapolis's Eastport neighborhood, wrote, "Even though I am not from the area, it felt great to be able to help clean up the neighborhood because every bit of trash that we collected helped the environment in the long run."
Our fall kickoff, which ran September through November, included 35 cleanups throughout the watershed with roughly 260 volunteers — all thanks to the 30 site captains who planned and organized the events. Project Clean Stream wouldn't be possible without them. Thanks to all of the hard work, we removed more than 15,000 pounds of trash in 2020. Considering the shorter season and the COVID-19 safety restrictions, we consider that an all-out success.
Picking up trash to keep it out of waterways may seem like a small gesture, but it can have a big impact on the health of the Chesapeake Bay and its rivers, which contribute so much to our quality of life. Every piece of trash we collect serves as a reminder that we have a responsibility to protect our shared waters by taking individual action to fight pollution at the source.
Project Clean Stream and the partnerships that make it possible are a shining example of the Alliance's core attributes. For 50 years, we have been partnering with companies, communities and conservationists to restore the lands and waters of the Chesapeake Bay watershed. In 2021, as we celebrate our 50th anniversary, we hope to continue this effort while maintaining our updated safety guidelines and procedures.
Our 2021 Project Clean Stream sign-ups run through the summer. To learn how to get involved, visit allianceforthebay.org, click on the "Get Involved" tab and choose "Volunteer." We hope you can join us in making a difference this spring.
Lucy Heller is the engagement specialist at the Alliance for the Chesapeake Bay.
The views expressed by opinion columnists are not necessarily those of the Bay Journal.