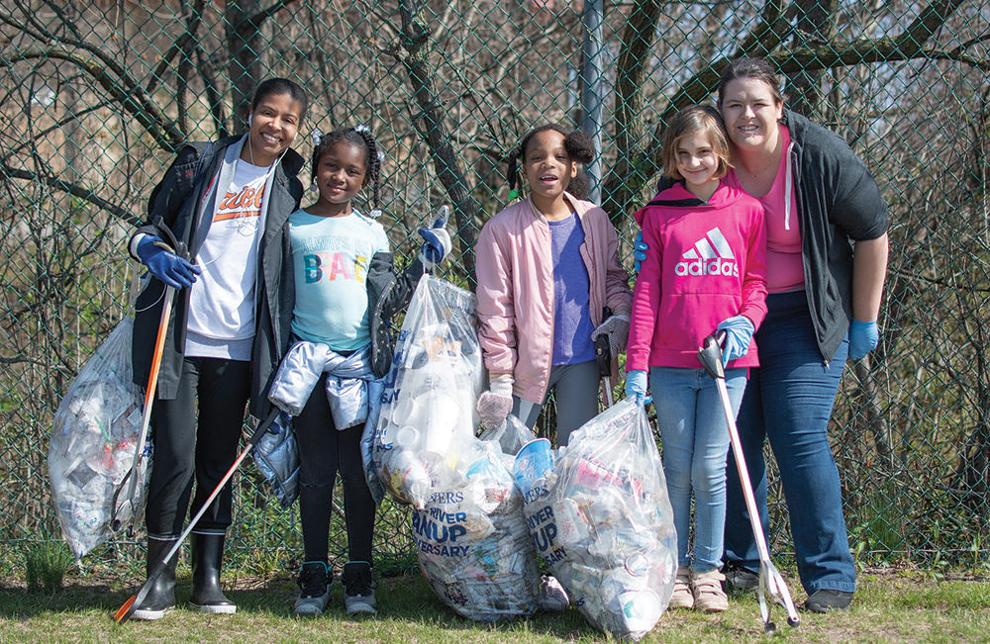 Spring marks the beginning of Project Clean Stream — the Alliance for the Chesapeake Bay's annual stream cleanup program. It's a time when the Alliance offers hands-on opportunities through our partnerships with residents, businesses, environmental organizations, local governments, community groups, houses of worship, schools and universities to help restore local streams, creeks and rivers.
Project Clean Stream started more than 10 years ago as a one-day event with a couple of cleanups. Today, it brings together thousands of volunteers across the watershed for an entire season of events.
John Long, from the community group Clean Bread and Cheese Creek, has participated in Project Clean Stream and led cleanups along Bread and Cheese Creek since 2008. He got involved after purchasing his grandparents' house, located on the creek in Baltimore's Dundalk neighborhood. "I was dismayed at how horribly polluted the stream had gotten since I was a child," he said. "I used to play with frogs in it and chase tadpoles, and there was no trash in the stream back then."
When John led his first cleanup in fall 2008, he and a couple of friends used trash bags left over from the Alliance's spring events. They picked up trash along the first mile of the 4-mile creek. They filled an entire 40-yard dumpster with trash just from that one mile.
The next spring, John and his friends joined Project Clean Stream and have continued to lead cleanups each year. "Each time we would pick a new section until the stream became much more manageable," John said. "When we were first starting, we were pulling out tires and refrigerators…it was just insane. Fast forward to now, we mostly find fast food debris."
As his group of volunteers expanded, they added a Bear Creek cleanup. "There is a playground and the Bear Creek Elementary near Bear Creek, and you just can't have all that trash near those kids," John said. "We also started working on Stansbury Park, which was also in really bad shape. Every year, it just feels like we are adding more and more sites."
Since 2008, John has recruited 6,045 volunteers at 80 cleanup events and collected 286.13 tons of trash!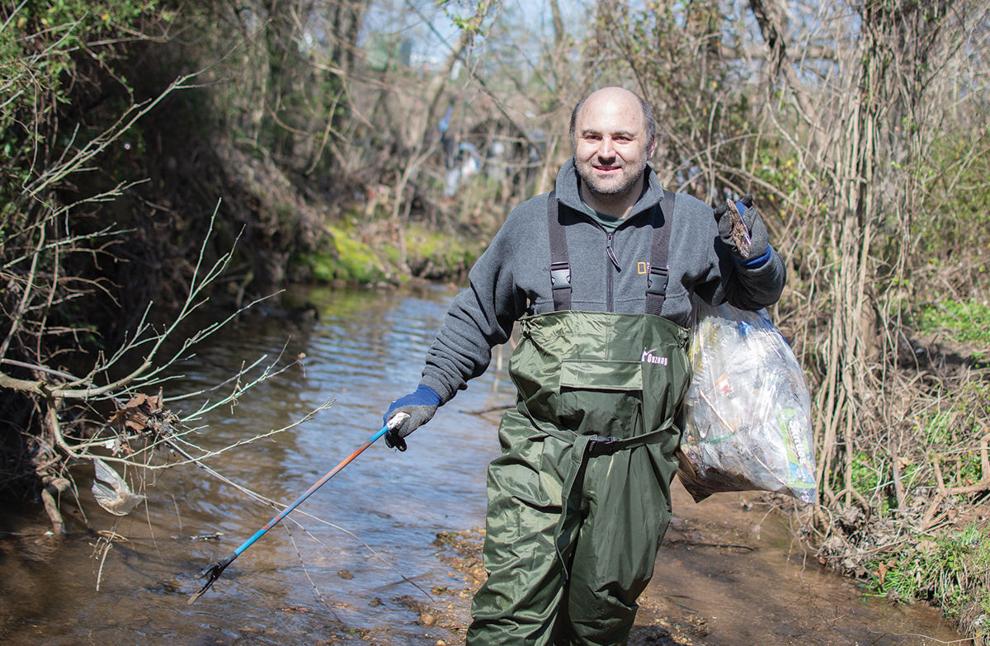 John said he believes in making the most out of his events by providing an enjoyable experience.
"My whole thing is that if I am the spokesperson for it, I have to make what can be a nasty job enjoyable," he said. "For example, a couch that has been sitting in a stream all through the summer and smells like death — you just have to laugh about it, and once people see you laugh about it, they will help."
John said that it is all about a team of volunteers coming together, getting to know one another and having fun. He said it's important to keep the group joking and laughing so that they'll come back. One way he does this is through a contest at every cleanup to see who can find the weirdest piece of debris. "We take [those items] up to registration, take pictures, post on our Facebook page and laugh about it."
He also emphasized the importance of how one treats volunteers. "Treat people well and they will keep coming back. Treat them like family and friends and everything is more enjoyable that way."
Clean Bread and Cheese Creek has grown so much that people across the country want to know how he runs the events. "It all comes down to making the job happy and fun," he said. "Thank people and show your appreciation. They don't have to be there, and they don't get a paycheck."
When I talked with John, his passion for the work was clear. "My favorite part is either how streams or parks look after we leave or it's the kids. It's a toss-up. I mean, I love seeing the kids when you get kids that are enthusiastic. 'Oh my God, I found this and I found that!' They are just so happy to be cleaning up. Both of those are just incredible."
John's advice for starting a local cleanup is simple: Just get started. "Even if it's just you. When people see what you're doing they will join, it will trickle."
Project Clean Stream is just one of the resources to help get started. John said people just need to start leading the way in their own neighborhoods.
People often call, asking when he will bring cleanups to their communities. John explains that their volunteer effort doesn't have the resources and, more importantly, local leadership matters. "I tell them, 'I can tell you where to get resources and where you can get supplies and advertise on our Facebook page for you. But I am not going to do it for you.' …we learned a long time ago that if you do it for somebody, then in a couple weeks it will go back to the way it was before. But if you get the community involved in it, and they are pulling trash out on a hot day or rainy day, then they are not going to let it happen again."
This year's season kicks off April 4 and runs through June. To join a cleanup or register a site in your neighborhood, visit allianceforthebay.org/pcs.
Lucy Heller is communications and Maryland outreach coordinator for the Alliance for the Chesapeake Bay.
The views expressed by columnists are not necessarily those of the Bay Journal.