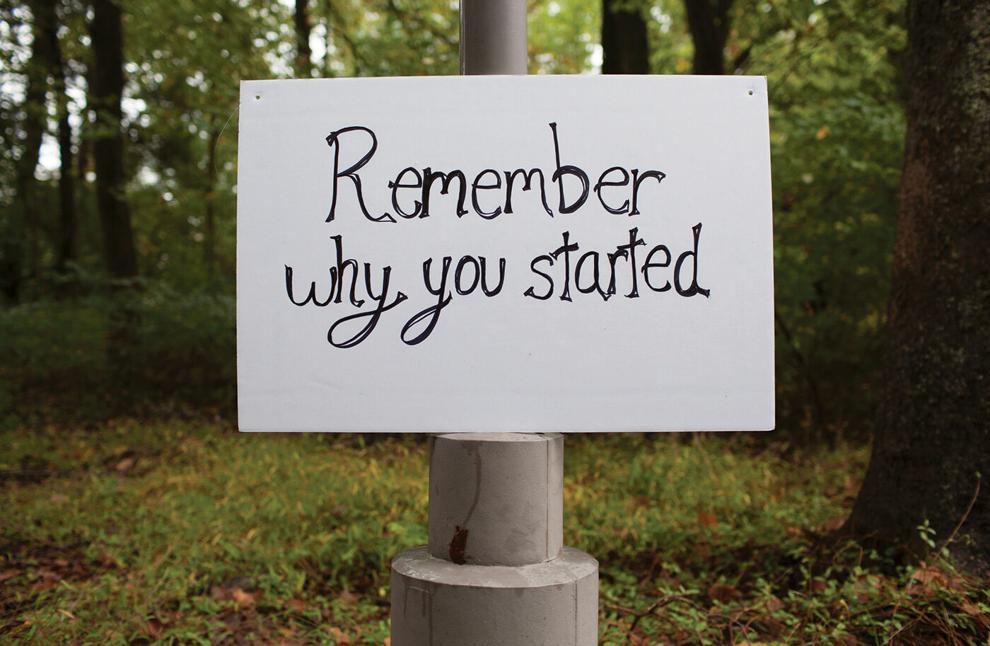 2020 marks the 15th year of the Alliance for the Chesapeake Bay's annual Chesapeake Watershed Forum — which takes place Oct. 29–30. In today's world, we measure so much of our work in five– and 10-year spans that reaching 15 feels particularly momentous. It is a milestone to reflect on, measure and celebrate.
When I reflect on the impact of the past 14 forums, I can't help but think of the partnerships and projects created from the connections made during those autumn days. To me, participating in the Forum is about opening yourself up to new and different experiences, swapping ideas with someone who is not your typical collaborator and using this new information to rethink and evolve your work.
The experience is rejuvenating. Kate Fritz, the Alliance's executive director, calls it "Forum magic."
Kate and I are not alone in our opinions: Year after year, half of all of the participants report networking as the most valuable aspect of the Forum.
So what does this amount to over 14 years? Here's some quick math: Approximately 400 people attend the Forum each year. If every one of them experiences forum magic at least once during those two days, that equals 5,600 connections since 2006. It's a hefty number even before you consider how those connections exponentially foster new ones after we return to our day-to-day work.
In January, we at the Alliance pondered how to celebrate this important milestone at the 2020 Forum. Ideas included a massive group photo taken by drone, a Halloween costume contest and trick-or-treating for the children who often join their parents during the weekend.
Then March brought COVID-19. In June, we knew the only way to hold the Forum safely was virtually, instead of at the National Conservation Training Center in Shepherdstown, WV, our host of prior years. Suddenly the question was not how to stand out, but how to foster the connections that came so naturally at our in-person gatherings
My short answer is that, much like everything else this year, connecting at the Forum will be different. But we will succeed.
For example, we know that a Zoom happy hour cannot replicate dreaming and laughing together around a bonfire into the late hours of the night. We have made our networking activities more selective and focused.
More than half of our Forum audience is self-identified as young professionals (18–35 years old) and a quarter are younger than 24. For many, this will be their first Forum and possibly their first conference. Recognizing this, we are partnering with the Choose Clean Water Coalition and Chesapeake Bay Trust to offer virtual learning sessions on October 27–28 on the Young Professionals of Color mentorship program and the Chesapeake Conservation Corps, two incredible programs for people getting started in the Chesapeake Bay restoration community.
For more established professionals, the River Network and National Fish and Wildlife Foundation will offer one-on-one office hours on Thursday and Friday of the Forum to provide interested participants with professional coaching and feedback on project proposal concepts.
I also expect many Forum participants will still experience moments of Forum magic while attending our workshop sessions. More so than any other year, we are striving to offer especially meaningful and engaging content. To assist our speakers in this process, the Alliance has partnered with the Institute for Conservation Leadership to coach presenters on engagement techniques for virtual presentations.
The terms I ascribe to planning this year's Forum are retreat, adapt and evolve. I also see them for what they are: an echo to the message behind our theme for this year's Forum, Climate Resilience in a Changing Chesapeake Watershed. A theme, I will add, that we decided upon well before COVID-19 became a part of our daily lives.
This summer, I read Rising: Dispatches from the New American Shore, a 2018 Pulitzer Prize finalist in general non-Fiction written by our plenary speaker, Elizabeth Rush. It was while reading her book that the concepts of retreat, adapt and evolve first came to me in the context of this year's Forum.
Across the country, Rush serves as witness to the unstoppable and now inevitable loss of land to sea level rise and shares the stories of many communities, often low and middle income and people of color, who are forced to abandon their generational homes. For Rush, the only solution for these coastal communities is retreat. The remaining question is what are we doing to buffer the economic and cultural loss that comes with that retreat?
While Rush's book deals with sea level rise, many of our workshop sessions cover the inland impacts of climate change. Some present climate change adaptation through best management practices: managing healthy and resilient forests; reducing the urban heat island effect through tree canopy; and adapting stormwater practices that can withstand more frequent and intense rain events.
Other sessions focus on the disproportionate impacts of climate change experienced by communities of color and low-income communities. Now more than ever, our movement must become a diverse and inclusive one. It is through diversity, equity and inclusion that we achieve climate resiliency.
Registration for the 2020 Chesapeake Watershed Forum is open until Oct. 29. You can learn more about the Forum at allianceforthebay.org.
Jenny McGarvey, a senior program manager at the Alliance for the Chesapeake Bay, coordinates the annual Chesapeake Watershed Forum.
The views expressed by opinion columnists are not necessarily those of the Bay Journal.