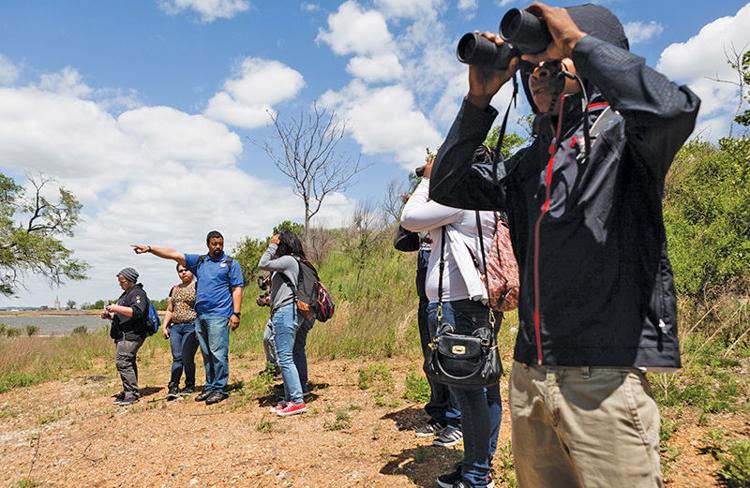 Even as our society continues to depend more on technology for everyday activities and recreation, our love of nature and connection with the outdoors continues to be an integral part of our identity as Americans.
This passion for wildlife and wild places is reflected in the preliminary findings of the 2016 National Survey of Fishing, Hunting and Wildlife-Associated Recreation. First conducted in 1955 — and every five years since — this survey is based on interviews with thousands of citizens, ages 16 and older, from all walks of life.
In 2016, more than 101 million Americans — a staggering 40 percent of the U.S. population ages 16 or older — participated in some form of wildlife-associated recreation, including fishing, hunting, bird watching, photography and more. Wildlife watching was the most popular activity (86 million), followed by fishing (35.8 million) and hunting (11.5 million). This translates into 35 percent of Americans participating in wildlife watching, 14 percent fishing and 5 percent hunting.
The survey defines wildlife watching as taking a special interest in wildlife around one's home or taking a trip for the primary purpose of wildlife watching.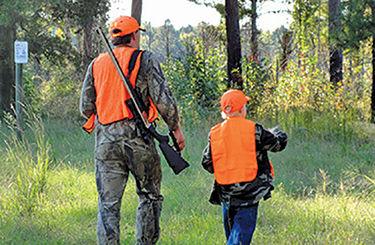 Nearly all of the people who watched wildlife did so around the home. Of the 81.1 million around-the-home participants, feeding wildlife was the most popular activity, with almost 59.1 million individuals. More than 43.8 million people observed wildlife and 30.5 million photographed wildlife around their home. In addition, 11.0 million people maintain or plant natural areas specifically to benefit wildlife.
Nearly 11.4 million people visited parks or natural areas to view wildlife.
Bird-watching topped the list as the most popular wildlife-watching activity with a little more than 45 million participants. Comparing results from the 2016 survey with those of the 2011 survey reveals an 18 percent increase in the number of around-the-home participants and a 5 percent increase in away-from-home wildlife watching.
When it came to fishing, freshwater fishing is the most popular, with 29.5 million anglers devoting 373 million days to the sport. Great Lakes and saltwater fishing attracted 1.8 million and 8.3 million anglers, respectively. Comparing results from the 2016 survey with those of the 2011 survey reveals that the number of anglers increased 8 percent.
Hunters in the United States spent an average of 16 days pursuing wild game.
Big game like elk, deer and wild turkey attracted 9.2 million hunters. Meanwhile, more than 3.5 million pursued small game, including squirrels, rabbits, quails and pheasants on 38 million days. Hunting for other animals such as coyotes, groundhogs and raccoons attracted 1.3 million hunters.
Migratory birds, such as geese, ducks and doves, attracted 2.4 million hunters.
Overall, hunting participation decreased 16 percent from 2011 to 2016.
A new category added in 2016 contains target shooting estimates from the previous year. The survey estimates there were more than 32 million target shooters using firearms in 2015. Nearly nine out of 10 were 16 and older, a total of 28.2 million. In addition, 3.8 million 6– to 15-year-olds shot targets.
The survey also estimated that 12.4 million people ages 6 and older used archery equipment recreationally in 2015. Most of them, 9.8 million, were 16 years old and older. The remaining were 6 to 15 years old.
Wildlife–related recreation — whether watching, fishing or hunting — is good for local economies.
In 2016, Americans spent an estimated $156.3 billion on equipment, travel, licenses and fees to enjoy some of their favorite outdoor activities. These expenditures represent 1 percent of the nation's gross domestic product — creating and supporting thousands of jobs and communities.
This is not only good for the economy, though. Revenue from licenses, tags and excise taxes supports vital wildlife and habitat conservation efforts.
In addition, a growing amount of scientific research shows that we are healthier and happier when we spend more time interacting with wildlife and the outdoors.
Got to https://wsfrprograms.fws.gov/Subpages/NationalSurvey/nat_survey2016.pdf for details on the findings.