Warmer, longer days, spring flowers and the chorus of frogs and songbirds lure me outside to get moving. And for fish it is no different. Early spring is when many fish species are on the move, migrating to other areas to spawn.
The Chesapeake Bay watershed, a kind of watery interstate, is a vital corridor for migrating fish. Resident fish, like yellow perch, move up and down the same river. Anadromous fish journey from oceans to freshwater rivers and creeks to reproduce. Anadromous fish known for their spring spawning runs include blueback herring, alewife, hickory shad and American shad. Conversely, catadromous fish, like American eels, swim downstream from freshwater to saltwater to spawn.
In the last 200 years, though, populations of these species have decreased drastically. Other river species are in decline as well. For example, freshwater mussels, which require a host fish to complete their life cycle, are imperiled throughout their range.
One important factor in these declines is due to dams, undersize culverts and other barriers that prevent fish, mussels and other aquatic wildlife from moving to areas to complete their life cycle.
These barriers also impede natural river flows and function. Sediments, once carried by rivers to coastal wetlands, are trapped in reservoirs and pools above dammed rivers. The trapped sediments no longer replenish coastal marshes, which adversely affects seafood nurseries and bird habitats along shores and estuaries.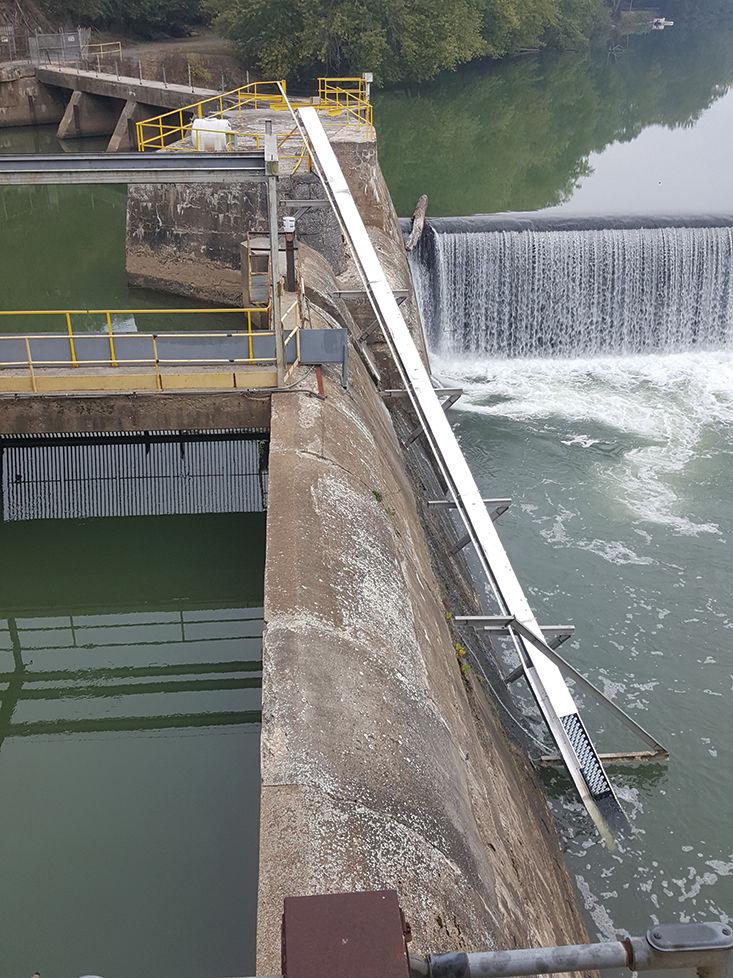 Free-flowing rivers are crucial to sustaining healthy fish populations. And, they enable mussels, reptiles and amphibians to reach important breeding, wintering and feeding habitats. Free-flowing rivers sustain important natural processes such as cycling nutrients, distributing sediments and maintaining appropriate water temperature and oxygen levels.
In addition to barriers, some rivers have been altered to the point that they are no longer connected to their floodplains. By reconnecting rivers to their natural floodplains, floodwater can be dissipated and slowly absorbed. This improves the resilience of land to storms and reduces damage from floods. Floodplains also provide critical habitat for small mammals, birds, reptiles and amphibians.
Natural, healthy free-flowing river systems are essential to the health and livelihood of all Americans by improving water quality, recreational and commercial fishing prospects and providing outdoors recreational opportunities. Removing or replacing barriers and undersize culverts can also improve public safety while reducing maintenance costs and liability to the owners. Redesigning infrastructure also provides skilled jobs in engineering and construction fields.
Luckily, there are numerous ways to improve or re-establish "aquatic connectivity" for fish and other wildlife. Many partners at the local, state and federal levels — including conservation groups and private landowners — are working together on such projects. They have installed structures that get fish and eel up and around dams, removed obsolete barriers such as unneeded mill dams and upgraded and replaced obsolete infrastructure like culverts that block fish movements. Enter "Recent Fish Passage News" and "A Year of Clearing the Way For Communities and Wildlife" into your search engine to learn more.